After the world was hit with the covid19 pandemic in 2019, everything changed. three years down the line, things are still not back to what they used to be. Understandably, people are eager to return to their lives and this has led to a resurgence of the virus after it was briefly subdued a few months ago.
This resurgence can be attributed to general unwillingness to take the vaccine, which has caused the virus to mutate into various forms that are putting the world in grave danger again. In a bid to combat this, the Ghana Health Service, USAID and FHI360 have put together a campaign to encourage people to get the jab.
Many known faces, including Edward Asare have been asked to lend their voices to this campaign to encourage confidence in the vaccine and to ensure the resurgence does not cause more harm than it already has.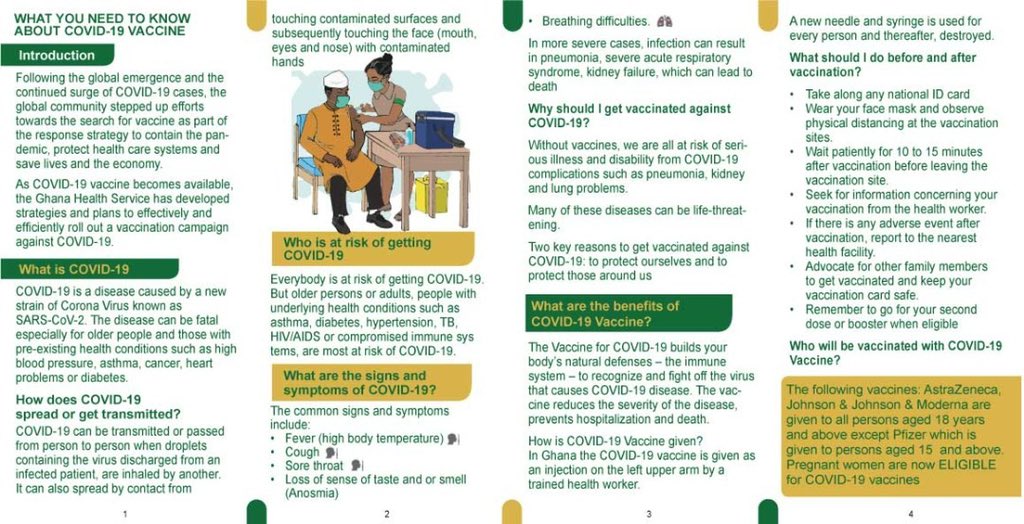 Furthermore, detailed infographics like these have been made available to the general public to remind and sensitise them on the symptoms of the virus and the ways through which it is transferred.
To finally get the virus under control, it is important the everyone gets vaccinated towards achieving herd immunity. Though people have expressed worries about still catching the virus while vaccinated, it has been explained that the vaccine acts as a cushion to mitigate the otherwise severe ramifications of the infection.