Edwardasare.com, the fast-rising human-interest-centered blog founded and owned by Edward Asare, the Digital Marketer for UBA, has made a coveted list again.
For the second year in a row, Edward Asare has been named by Avance Media as part of the top 50 bloggers, making Edwardasare.com one of the top 50 blogs in the entire country.
Edward Asare made the list with the likes of Blogger and Youtuber, Felix Adomako Mensah also known as Zionfelix with his blog zionfelix.net, Rashad Kojo Emmanuel of ghpage.com, Ameyaw Debrah of ameyawdebrah.com, Papaga Seckloawu Bless & Frank Bonor Mawutor of vimbuzz.com and Kofi Cephas of ghgossip.com, among others.
This time, Edwardasare.com moved eight steps higher from 49th in 2021 to 41st in 2022.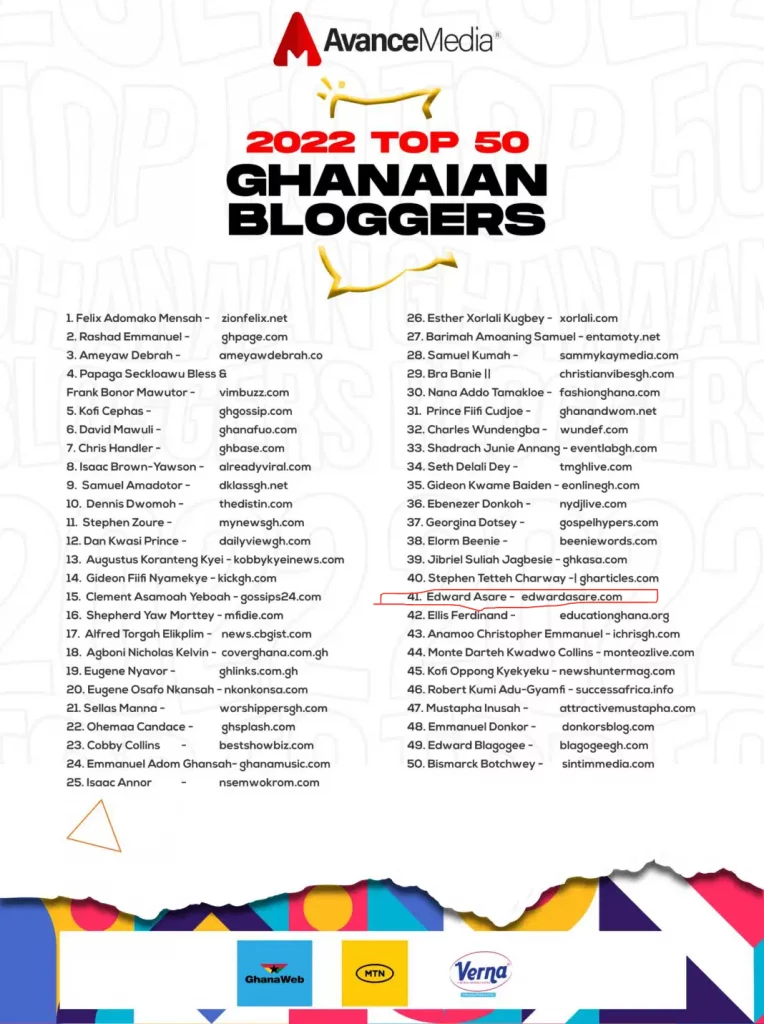 As part of the event held by Avance Media to celebrate the great work being done by Ghanaian bloggers, Edward had a panel discussion with Sneaker Nyame, Barimah Amoaneng Samuel as well as Kalyjay at the Media Bloggers Summit 2022.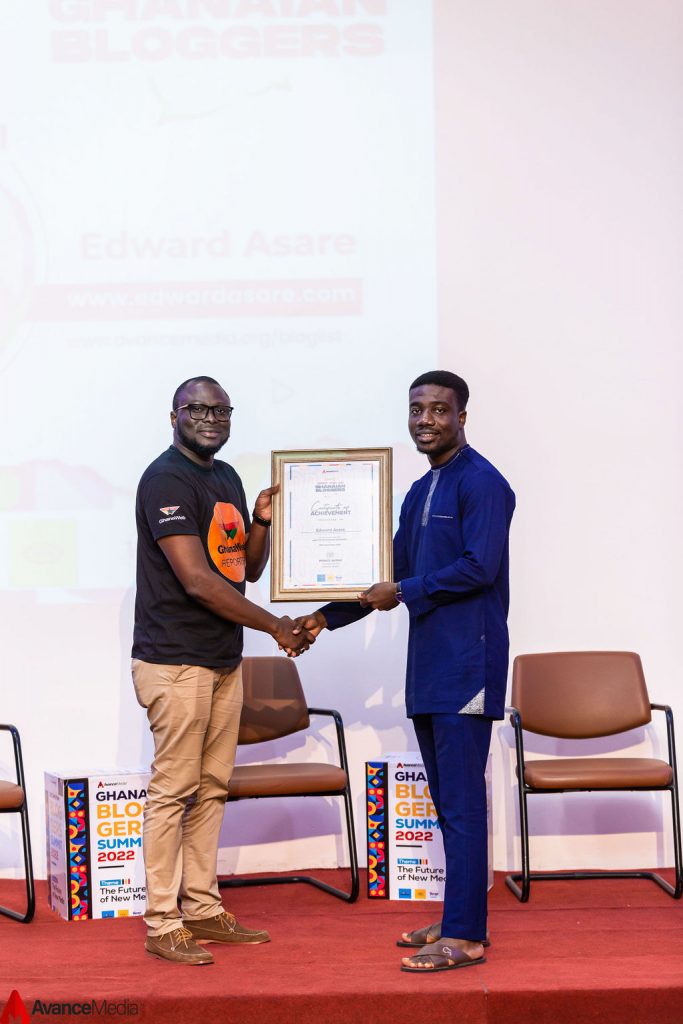 "We discussed how to create a brand on social media. We all agreed that what you post matters a lot. Also, consistent posting, creating relationships on and offline and using as much social media platforms can't be ignored," Edward reported on his Facebook handle.
He also took the time to celebrate Esther Xorlali Kugbey, the highest ranking female blogger among the Top 50 bloggers in Ghana, 2022 according to Avance Media. She blogs at Xorlali.com.