Francisca Lamini from Keta Senior High Technical School, the first female student to make it to the grande finale of the  National Science and Maths Quiz in the past eight years has scored 8 grade 'A's in the 2021 West African Senior School Certificate Examination (WASSCE).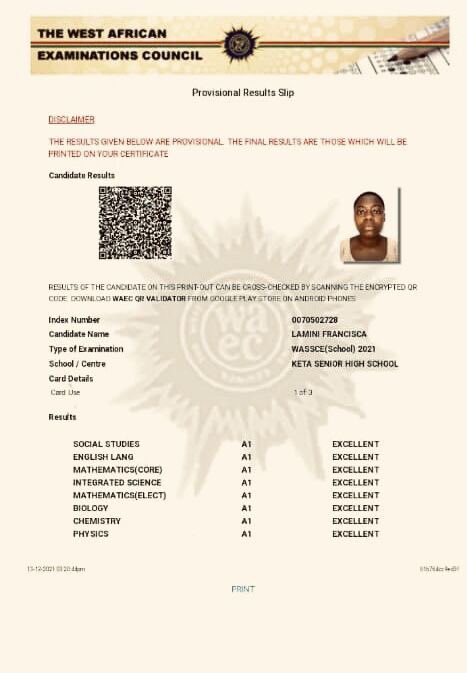 She scored 'A's in all her four core subjects [English, Mathematics, Integrated Science, Social Studies] and four elective courses [Physics, Chemistry, Biology, and Elective Mathematics].
The young lady previously scored the same grade when she sat as a private candidate for the same exam last year when she was in her 2nd year at Keta Senior High school. Now, she is well on track to attaining her childhood dream of becoming a medical doctor.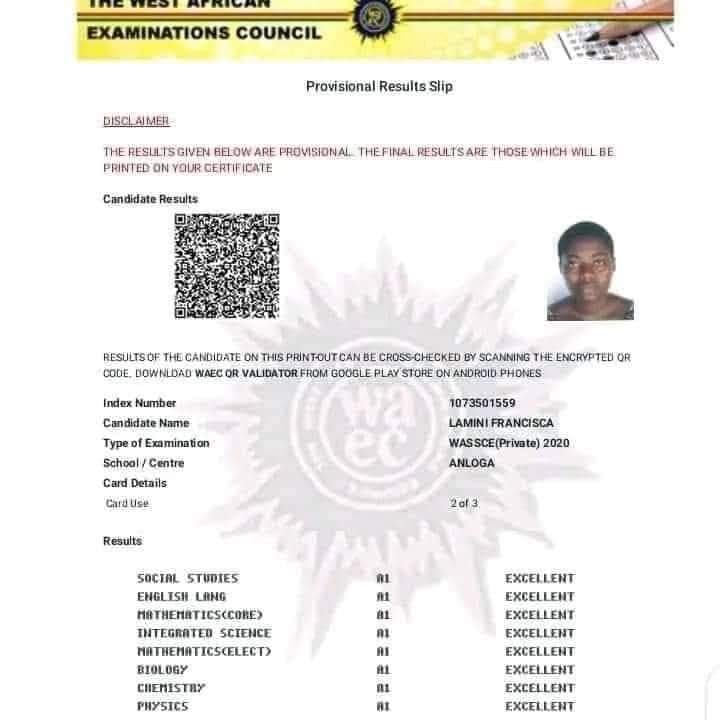 According to reports, she is in Dubai now, as part of the financial and sponsorship packages she received for her performance on the National Science and Maths Quiz this year.
Bright Senyo Gadzo, Francisca Lamini and James Lutterodt made up the team that represented Ketasco in this year's competition, making them the first Volta-Oti team to ever contest in the finals. Though Ketasco came third in the finals against Prempeh College and Legon Presec, their impressive performance have garnered the team national attention and various prizes.