Visbiliti app is a Chicago-based music video social app that is using technology to change how music and top music creators are discovered.
Top music stars are no longer discovered by the establishment, but are voted by users. From Justin Bieber, Kelly Clarkson, Carrie Underwood to Arijit Singh of India.

We are digitizing, reinvigorating and broadening access for those special experiences.
Visbiliti Global Music Competition
The Search for the Stars of the Future
Each monthly competition would be limited to a maximum of 200 contestant videos, so as not to overwhelm users with too many choices (Only 200 contestants per competition). During the exciting 30 days, fans will vote in 3 multiple rounds to select the winners. Each round will last 10 days.
3 Rounds from 1st – 30th
1-10: All 200 Contestants from around the world.
11-20: Top 10 Contestants
21-30: Top 5 Contestants
Users vote by tapping the ❤️ on the video. Contestants with the most ❤️ wins
The first Competition begins from October 1st for High School Students Only.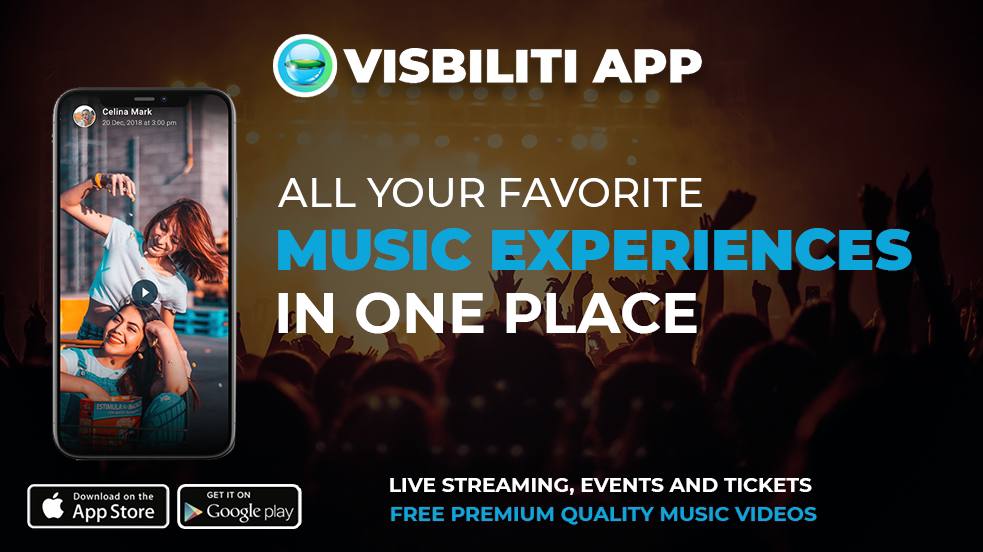 We are looking for talented, passionate and committed individuals to showcase their music talent and create great experiences for people to connect and be inspired. These individuals would have a stage to shine and a chance at becoming the next music stars
Fans from around the world will show their support by giving tips in virtual goods (Rose Flowers). The winner gets 40%, 30% goes to the App platform and we take 30% (5% goes to the school if student). This is not the only way for the winner to bask in their accomplishment. The top two (2) winners will be accepted into our Visbiliti Global Partner (VGP), with new opportunities for more revenues, brand partnerships, a promotional campaign on the app and a potential tour to delight fans.
For competition rules and information, visits https://visbiliti.hubspotpagebuilder.com/visbiliti-competition-rules
Why Visbiliti Social Music App
The big music streaming services aren't particularly social. Listening to music on streaming platforms have become an isolated experience, because they have no in-app social component.
We started Visbiliti because we were heartbroken by the impacts of COVID-19 on music exchange programs and competitions that has been so important in promoting international diplomacy, and helping children find purpose and opportunities. All these were no more due to the coronavirus.
We decided to repurpose our App to become the premier platform to facilitate global music talent discovery and opportunities in the spirit of sportsmanship like the Olympics: music competition meant to inspire musicians, promote national pride and the celebration of greatness and history.
Aspiring artists no longer need to relocate to big cities to perform at showcases like Kate Perry and Taylor Swift did, nor keep hoping for the day a television station turns them into a TV-pop star. Anyone, from any background, anywhere in the world, can become a Star!
The monetization available through the Visbiliti App are:
Ad revenue sharing
Tipping during live-streaming using virtual goods (Roses).
Events Tickets for online and in-person concerts
Brand Partnerships
For Music Fans
All your favorite music experiences in one place: free premium quality music videos, events and tickets, and live streaming. You get to tip your favorite artists directly during live-streaming using virtual currency you purchase in-app (Roses).
The Inspirations tab is dedicated to music fans to share their journey with music. How has music helped you in a difficult situation? For contestants, what's is your journey with music? Share your story in text with image or video (less than 5 minutes).
Bringing music fan communities together online in a way that transcends geographic borders and connecting members of a truly global fan base in a way that isn't possible with an in-person show.
Download the app today. App store, click here. Playstore, click here
For more information, visit www.visbiliti.com. Or follow us on social media platforms.
General Enquiries info@visbiliti.com