What do you do when you are not well and you have a competition coming up?
Most people would opt out, others would still partake and perform poorly but those with a fighting spirit would show up and shine.
Janice Afiba Nketsiah decided to choose the last option. She demonstrated the fighting spirit and shone in the just ended 2023 National Spelling Bee.
12 year old Janice attends St. Francis of Assisi school at Anaji a suburb of Takoradi in the Western region.
To participate in the competition, she always travels from Takoradi to Accra. This also helps her compete with other spellers.
The 2023 competition was the first time she participated. Usually for first timers, there is the notion that they need to try for a while before they do well or be in the top three.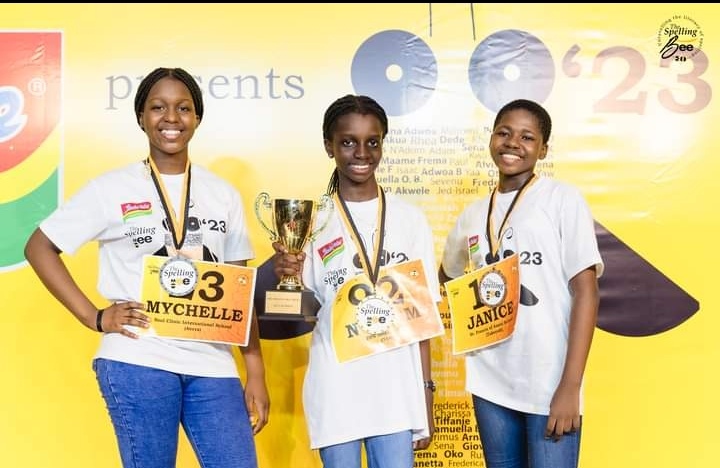 However, Janice wrote a different story. She was under the weather at the last minutes of the competition but she was determined to participate. She came in second in the competition.
In an interview she said "I went there to win. I came to win for my region, my school and all loved ones including my family and church
The awards she won during the competition are:
• Top 10 competitors
• The black drone
• Yellow bee
• 2nd runner up