A highly professional Ghanaian policeman identified as Officer Mills has won the admiration of many after exhibiting an act that packed both kindness and professionalism.
Officer Mills met the famous Ghanaian corporate icon Esinam Seade whose car had developed an overheating problem and left her stranded on the Pokuase-John Teye road in Accra.
He decided to put everything aside and stand by the former University of Ghana SRC President for hours until she was able to resolve the issue with sound mind and in complete safety.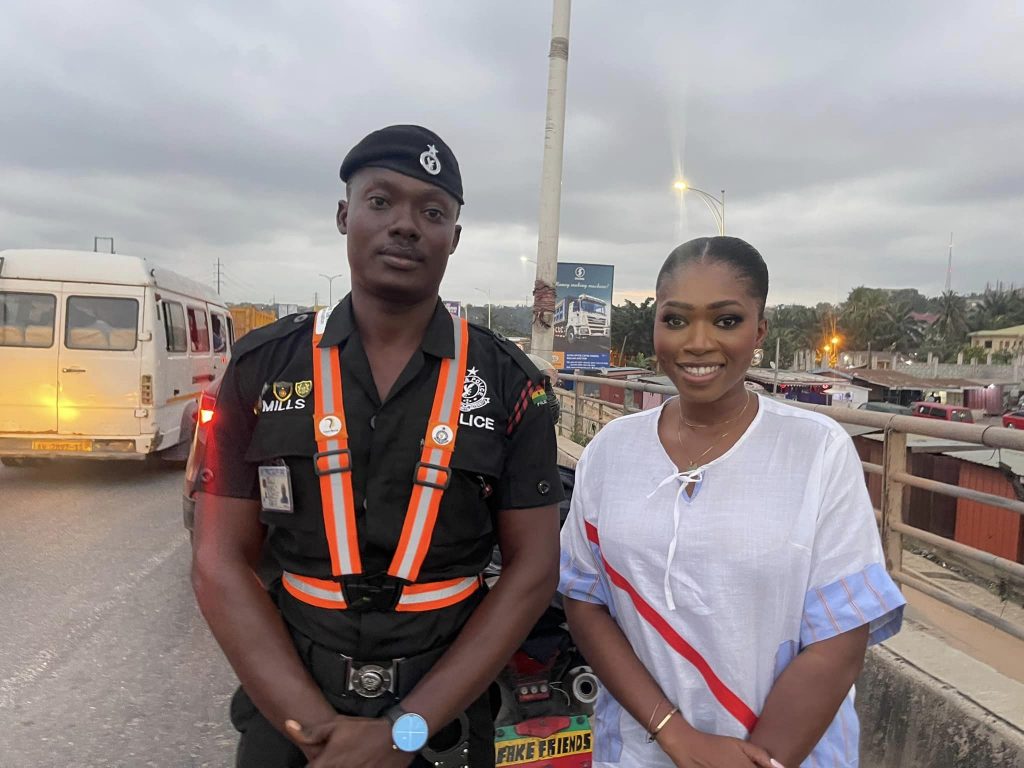 Esinam, who was moved by the act, narrated the story on social media as a way to encourage hardworking officers to keep up their great dutiful acts.
"Same way we ridicule them when they do wrong, let's encourage them to continue being our friends…We have great men in our force! Please share till it gets to him," the respected Civic Educationist at US Dept of State mentioned.
The post also garnered comments of praise from the numerous followers of Esinam, some of which can be seen below.
Afram Yayra said:
Kudos to Ghana Police. Service with Integrity.
Alex Ndede indicated:
Kudos officer. No wonder he is a Mills
About Seade Esinam
Esinam is ranked among the 100 most influential women in Ghana. With demonstrated history of working in the marketing and advertising industry, she is skilled in Corporate Events Planning, Overseas Market introductions, Customer Service training, and Strategic Planning.
She is also a strong business development professional with a Bachelor's degree focused in Psychology from University of Ghana.