Miss Margaret Afriyie, a nurse midwife has been awarded the FIRST LADY'S EXCELLENCE AWARD in Health.
Miss Afriyie is a nurse midwife at a Community-Based Health Planning and Services (CHPS) Compound in Ahweram, a rural community in the Ashanti Region of Ghana. Though she has been the only midwife in the compound, she is supported by nurse assistants and other volunteers at her station.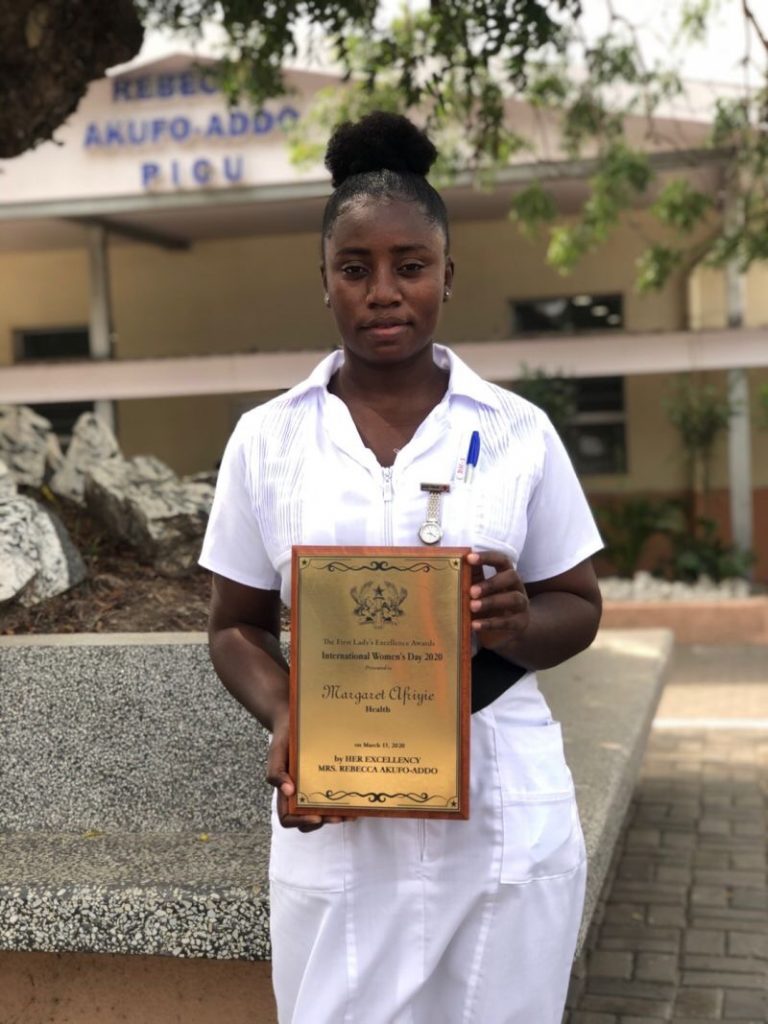 She is also the founder of the Margaret Afriyie Mother and Child Community Initiative, an NGO to educate the women and girls in her community and similar areas on the importance of going to the hospital during and after pregnancy, and delivering there too. They also provide material assistance to needy mothers when it is necessary.
The First Lady's Excellence Awards was organised in honor of the International Women's Day themed 'Choose To Challenge' and honoured women who are challenging the status quo and making a difference across various fields.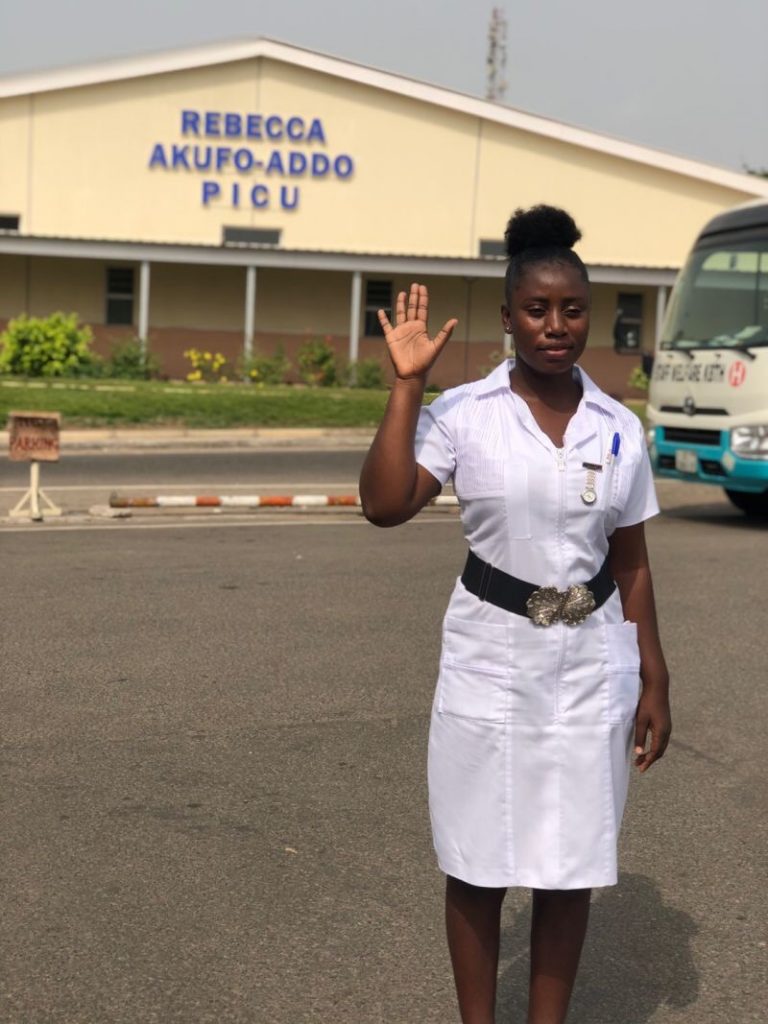 In a celebratory post on social media platforms LinkedIn and Twitter, Miss Afriyie expressed her gratitude to the First Lady of the Republic of Ghana, Her Excellency Rebecca Akuffo-Addo for giving her the award and acknowledging her and her work. She also described the award as one of the most important scenes of her career life seeing as it has improved her confidence and expanded her work.
Miss Afriyie also indulges in commercial farming to fund the activities of her charity organisation. She has been profiled and is recognised worldwide by the International Federation of Pharmaceutical Manufacturers and Associations for the good work she has done and continues to do in Ghana.