Nicole Poku is a young Ghanaian woman who has recently graduated from the university with a bachelor's in Law and Business management. Coming all the way from Ghana to the University of Kent in the UK, her story could have been a lot different from what it is today.
Nicole moved to Rabun Gap-Nacoochee School for an American High School Diploma from Ghana International School in Accra, Ghana. Sharing the story of her journey to University of Kent, Nicole posted the following on linked in: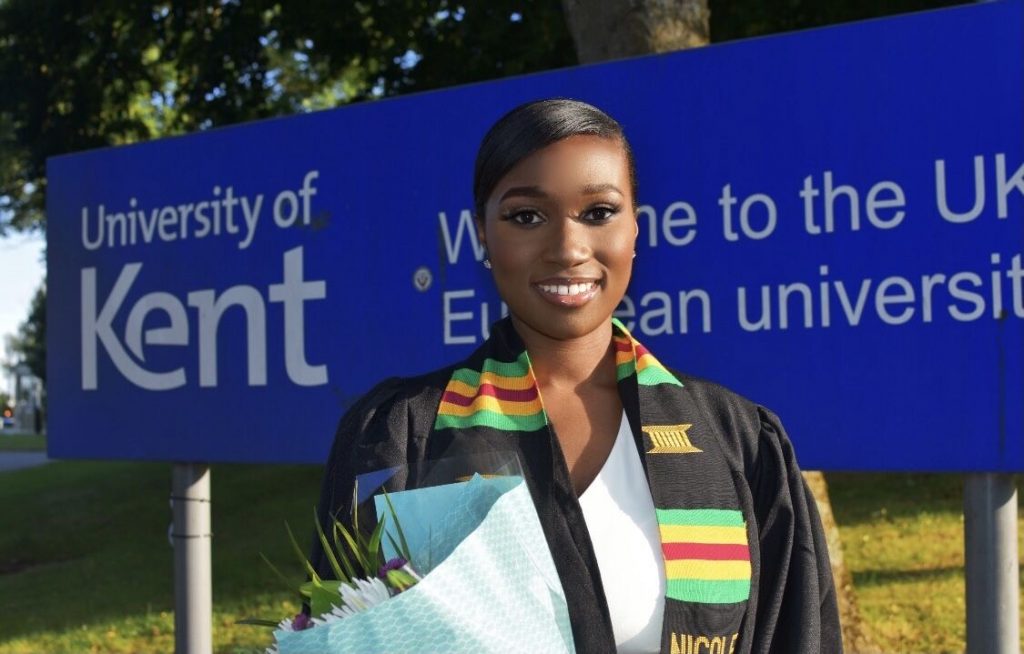 "3 years ago, I did not know what I was doing. After graduating from an American high school, I did not think I was fit enough for an LLB Law degree in the UK. Out of fear, I actually applied for a foundation year instead of directly into first year — that is how incapable I thought I was due to my own fears.
Thankfully, my mother was right by my side, encouraging me to just be brave and apply to enter into first year. "What's the worst that could happen? Rejection?" Well yes, precisely so. I was terrified of being told no, because it made me feel a little inadequate at the time. However, I put that fear aside and applied straight into first year (in which I succeeded).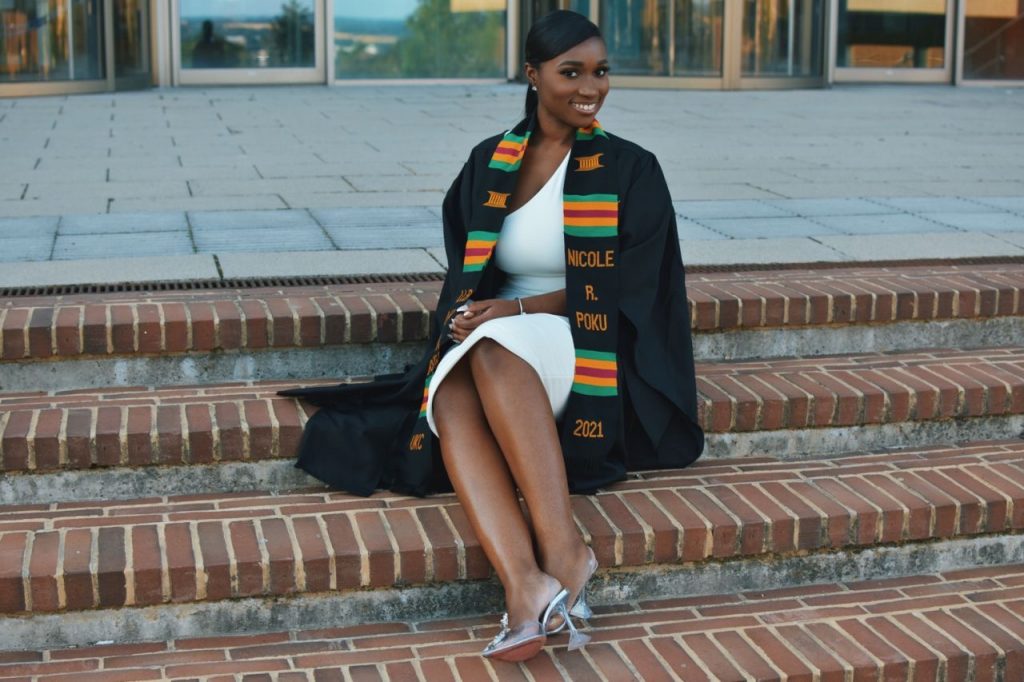 Fast forward 3 years down the line, I have graduated with an LLB Hons in Law and Business Management — and I did so with flying colors! 🎉 On that note, I'm thankful to God, my family and my friends, as it would not have been possible without any of them. The moral of my story is as follows :
1. Pursue your dreams even while scared.
2. Even if you feel underqualified, show up anyway.
3. Your company is as important as you. Surround yourself with people who believe in you (even more than you may believe in yourself sometimes)."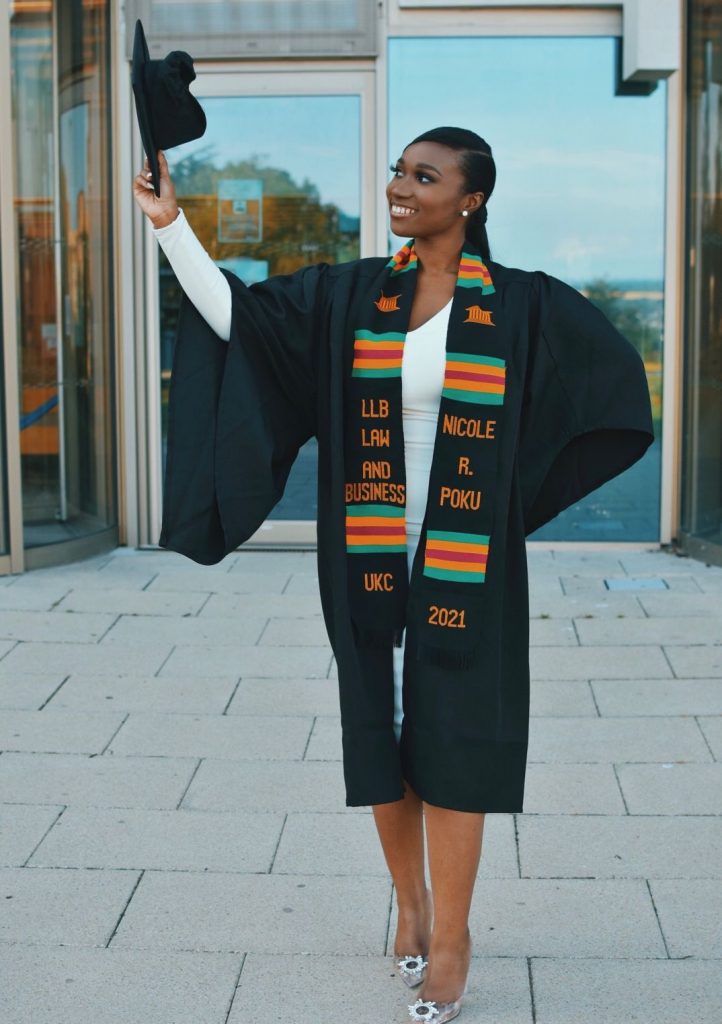 During her time in the university, she worked as a seasonal sales associate for Harrods, a legal assistant at the Kent Law clinic and a management consultant intern with KPMG. With this experience, Nicole has acquired the necessary skills to effectively function in her chosen career path.