Michaela Ewuraba Boakye-Collinson, professionally known as Michaela Coel, a Ghanaian-British actress, screenwriter, director, producer and singer has made history as the first Black woman to win the Emmy Award for Outstanding Writing for a Limited Series, Movie, or Dramatic Special at the 73rd Primetime Emmy Awards. She won this award with her work on 'I May Destroy You', a show she wrote, produced, directed, ran and starred in.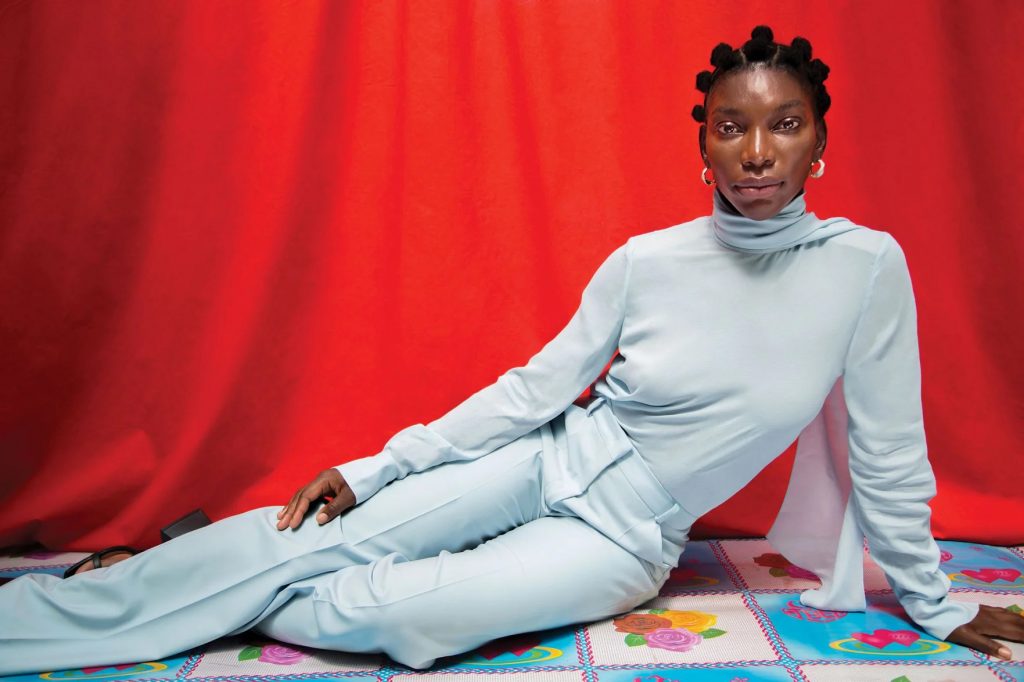 Her win is significant in many ways; apart from being the first Black woman to win this award, it is also a call to writers to tell their deepest-kept stories because it could be the making of history. The premise of 'I May Destroy You' is a true story that happened to her. While drafting the second season of her very first TV show 'Chewing Gum' in 2016, she took a break to meet up with a friend at a bar where her drink was spiked, and she was sexually assaulted by two men.
She came to consciousness in the office, where she had been working on her draft. Her phone was smashed and over the rest of the day she began to put pieces of the night before together, bringing her to the realisation that she was drugged and sexually assaulted. After 191 rewritings, the final draft deftly shows her experience all through the show, giving viewers an unsettling glimpse into the aftermath of sexual violence.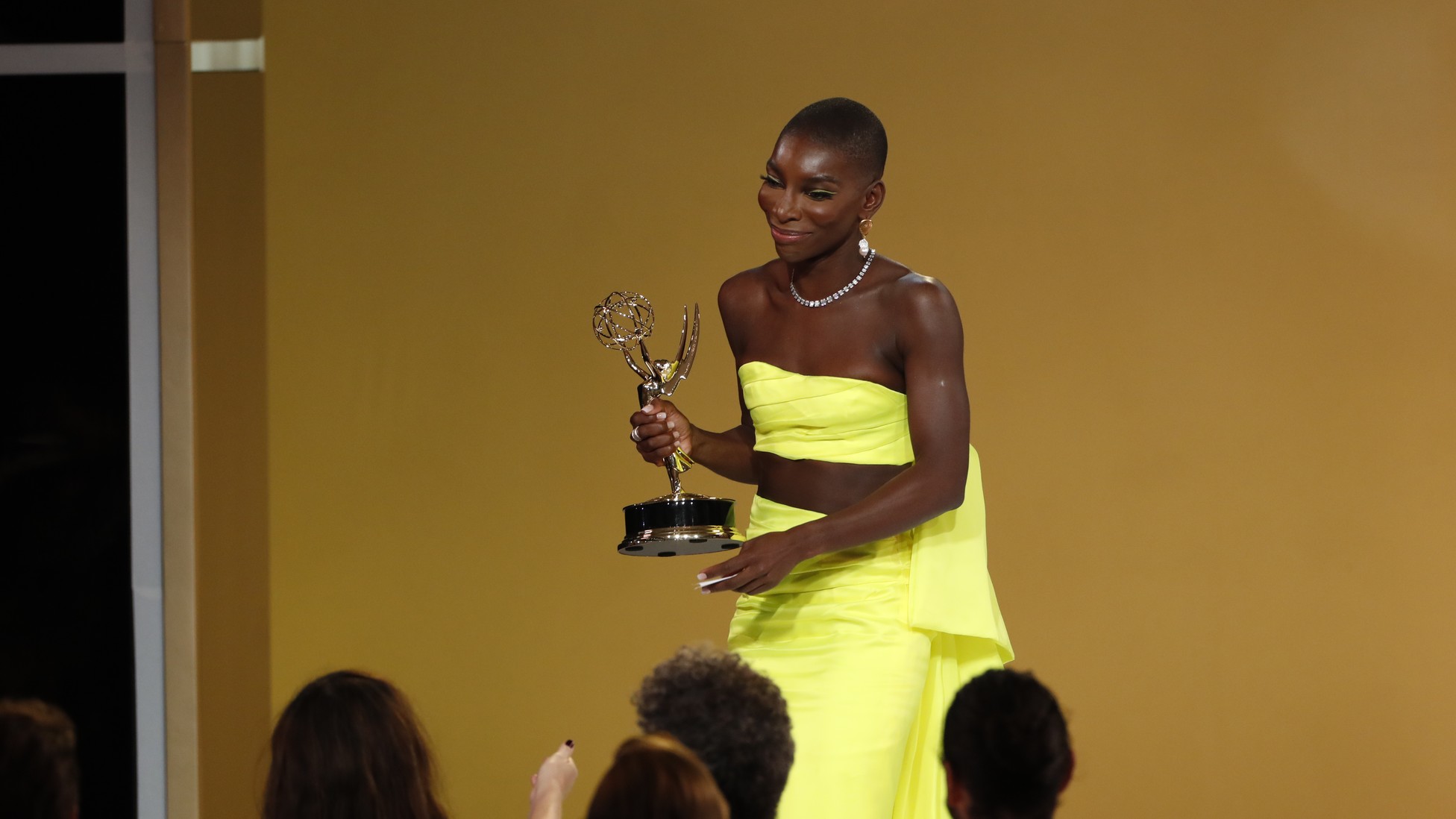 The show she was working on during this period, 'Chewing Gum' is a sitcom that ran from 2015 to 2017 and was based on her senior graduation project at Guildhall School of Music and Drama 'Chewing Gum Dreams', a play about a young girl looking to break her virginity. It's worth noting too that in 2009 when she enrolled at Guildhall, she was the first and only Black woman to be there in over 5 years, a fact that exposed her to racism and other forms of racial discrimination.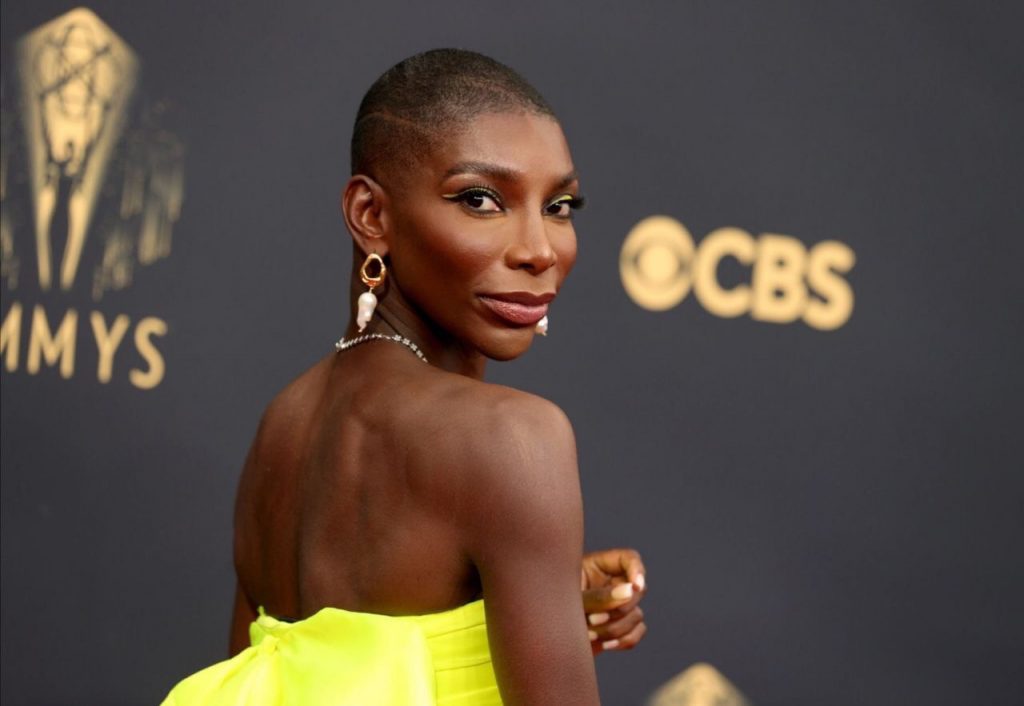 Her performance on her sitcom 'Chewing Gum' earned her the British Academy Television Award for Best Female Comedy Performancein 2016. She also won a BAFTA for Breakthrough Talent for writing the show. A young writer from East London born to Ghanaian parents, Michaela is well on her way to doing great things.
Accepting her Emmy Award, Michaela gave a speech that she specifically wrote for writers like her. This is how it went:
"Write the tale that scares you, that makes you feel uncertain, that isn't comfortable. I dare you. In a world that entices us to browse through the lives of others to help us better determine how we feel about ourselves, and to in turn feel the need to be constantly visible, for visibility these days seems to somehow equate to success—do not be afraid to disappear. From it. From us. For a while. And see what comes to you in the silence. I dedicate this story to every single survivor of sexual assault. Thank you."
Her story has, since the Emmy Awards, been shared as motivation for anyone looking to make it in the film and writing industry.