Ghanaian veteran actress Oheneyere Mercy Aseidu and her husband were both honored with a Ph.D. certificate on 6th August 2022 by the Divine Key Believers Network International in alliance with Peru's Fedei Seminary, USA.
The couple were honored based on their altruistic leadership and development in Kunsu and its environment. Mercy Asiedu, the Ghanaian veteran actress, contributed tremendously to the growth of the movie industry in Ghana.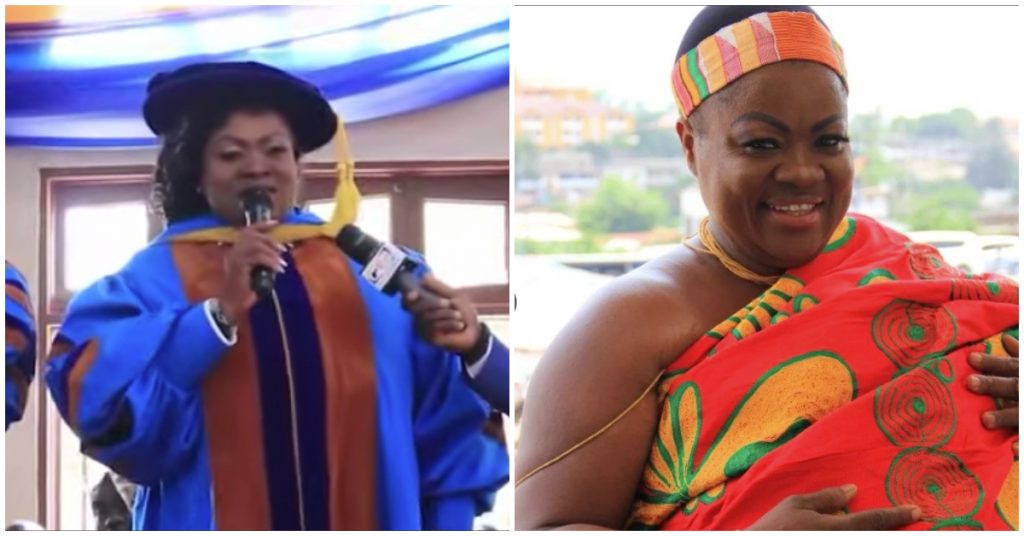 She is known as one of the popular Kumawood actresses from the early 2000s. Her husband, who is also the chief of Kunsu, Nana Agyemang Badu Duah, is a businessman, an actor, an executive producer, a co-founder of Mesduah Foundation and a co-founder of Mesduah Production, which is popularly known for producing movies such as Sankofa (2015), Abubro Kosua (2019), Ahintasem (2019) and also a suspense filled, true life story titled MAD that has been premiered in most parts of Ghana.
While getting awarded, an emotional Mercy Asiedu broke down in tears. The beautiful moment had folks gushing as they congratulated her and her husband. The event was also used as an occasion to raise funds for the ultramodern ICT centre Nana Agyemang has planned to build in the community.
The paramount chief received the award with gratitude and assured the citizens about his word on how he plans to make impactful development in the community.
See video below