Lucy Quist is a Managing Director at Morgan Stanley and the author of the book, 'The Bold New Normal'. She is an international business leader focused on technology, transformation and thought leadership for positive business returns. Recognised as the first Ghanaian woman to head a multinational telecommunications company as the former CEO of Airtel Ghana Lucy is also a co-founder of the Executive Women Network. She served as the Vice President of FIFA's normalisation committee in Ghana.
She currently serves on the boards of INSEAD and Mercy Ships, and is an advisory board member of Yemaachi BioTech.
Lucy is a chartered electrical and electronic engineer with a first-class honours degree from the University of East London. She holds an MBA from INSEAD in France. She has over two decades of corporate experience with blue chip companies starting at Ford Motor Company and has held C-level positions at Tigo (Millicom), Vodafone and Airtel. Her career spans manufacturing/automotive, telecommunications and financial services sectors in Europe and Africa.
She is a passionate advocate who believes in harnessing Science, Technology, Engineering and Mathematics (STEM) to advance development in Africa. She also advocates for greater participation in STEM, particularly for young people, across the continent.
She is a recipient of multiple honours by reputable organisations for her exceptional strategic insights, delivery of transformative business results and dedication to inclusively growing people within her organisations. Notable among these are CIMG Marketing Woman of the year (2014), Telecom CEO of the Year (GITTA Awards 2016), CSR CEO of the year (Ghana CSR Excellence Awards 2016) and the Corporate Leadership Award at the Ghana Legacy Awards (2017).
She is an accomplished international speaker focusing on leadership, technology, transformative business models and the creation of prosperity for the disadvantaged in the world.
In 2020 she moderated the UK – Africa Investment Summit hosted by the British Prime Minister, Boris Johnson, and attended by 21 African Heads of State (https://youtu.be/Vz43FAea7W0). She has spoken on platforms such as TEDxEUSTON, Wharton Africa Business Forum, the Sanford C. Bernstein Centre for Leadership & Ethics at Columbia Business School, McGill University and INSEAD's Africa business forum. She spoke at the GSMA's Mobile World Congress in 2017 (http://lucyquist.com/mobile-world-congress-2017/)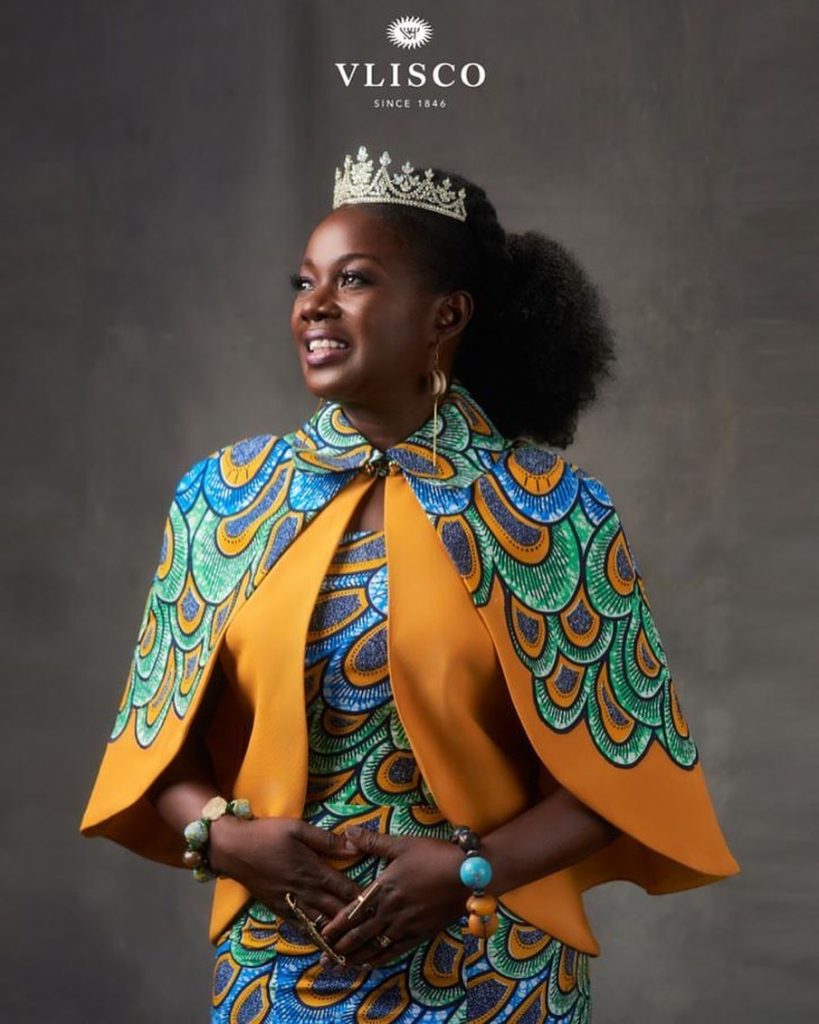 In 2016 she was featured on the BBC's Power Women series as one of the leading business women driving transformational change in Africa. (http://www.bbc.com/news/av/world-africa-38033551/how-one-ghanaian-woman-leads-with-laughter)
She is the 2022 Vlisco Ambassador for Ghana.
To learn more about Lucy's work, please watch her TEDx Talk – A Bold New Normal (https://youtu.be/Od0U_UzAOkk) or find out more about her at (www.lucyquist.com)