Moving to a new country is not an easy thing to do. Doing this and being successful in the face of cultural differences and obstacles stacked against you is a significant achievement that needs to be celebrated. Naa Sey, a Young Ghanaian woman living in the United States has shared the news of her becoming a physician as a first generation Ghanaian.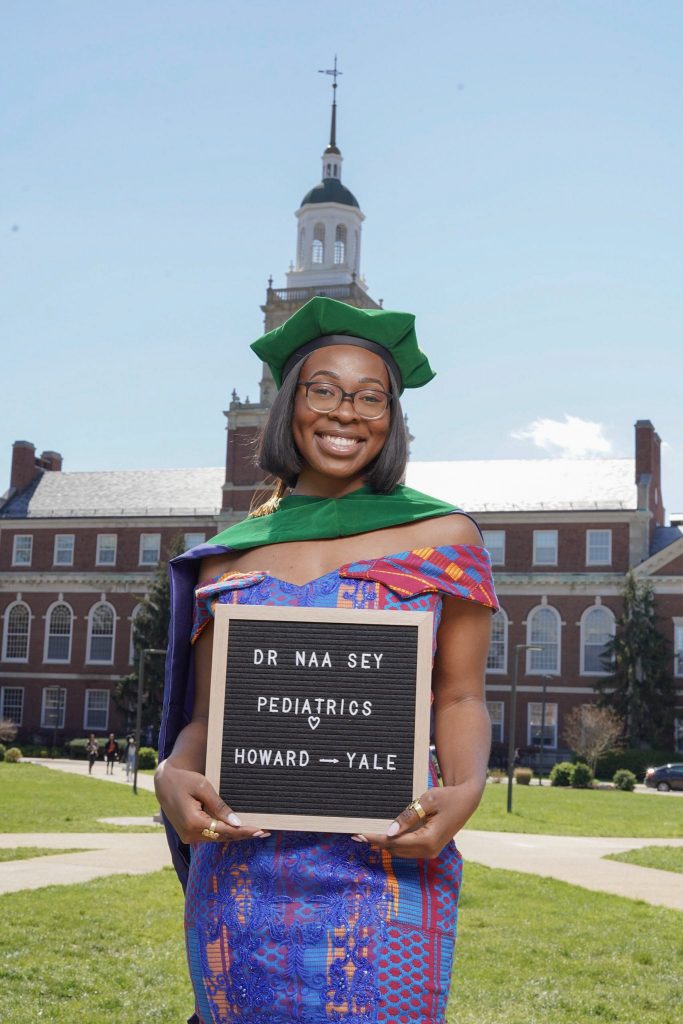 The term "First generation" refers to someone who was born in a foreign country but has naturalised to become a citizen of another. Naa and her family are from Accra, Ghana and now reside in the United States.
Sharing the news of her achievement on Twitter, this is what she posted in addition to a couple of photos:
"First generation Ghanaian immigrant becomes first generation physician: Dr. Naa Sey entering the room 🇬🇭👩🏾‍⚕️🎉🎊Jeremiah 29:11 #match2022 #graduation2022 #HowardUniversity #Pediatrics #Yale #Doctor "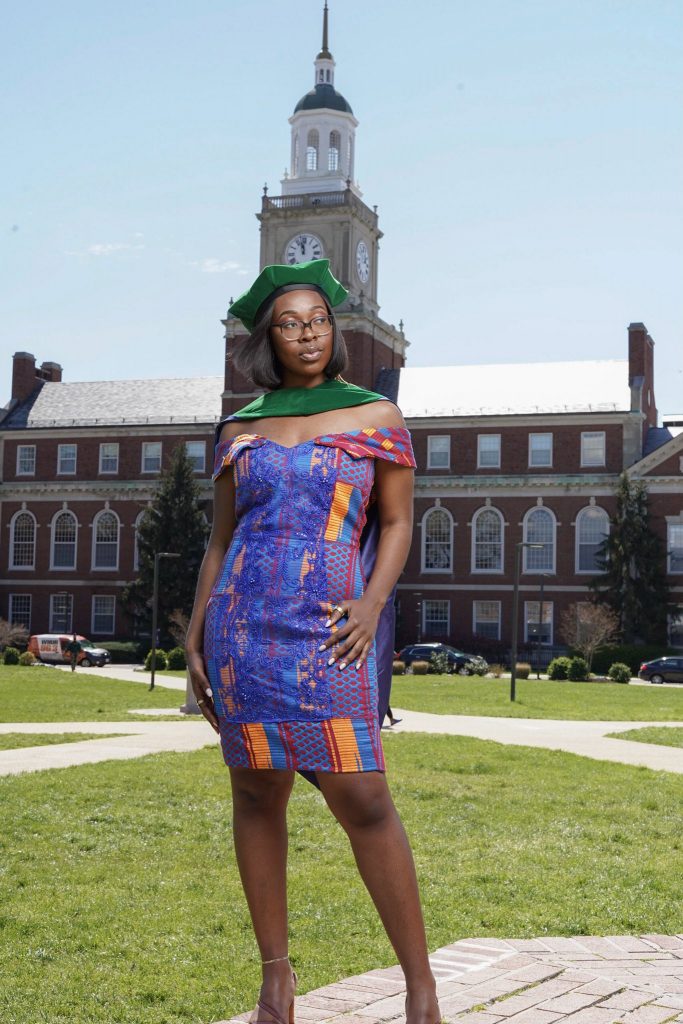 Naa Attended Kettle Run High School and graduated in 2014 to enrol in the BSc Biology program of Howard University. In 2018, she enrolled in their Doctor of Medicine program and graduated this year.
A few months ago, Naa was matched to start her paediatrics residency at Yale.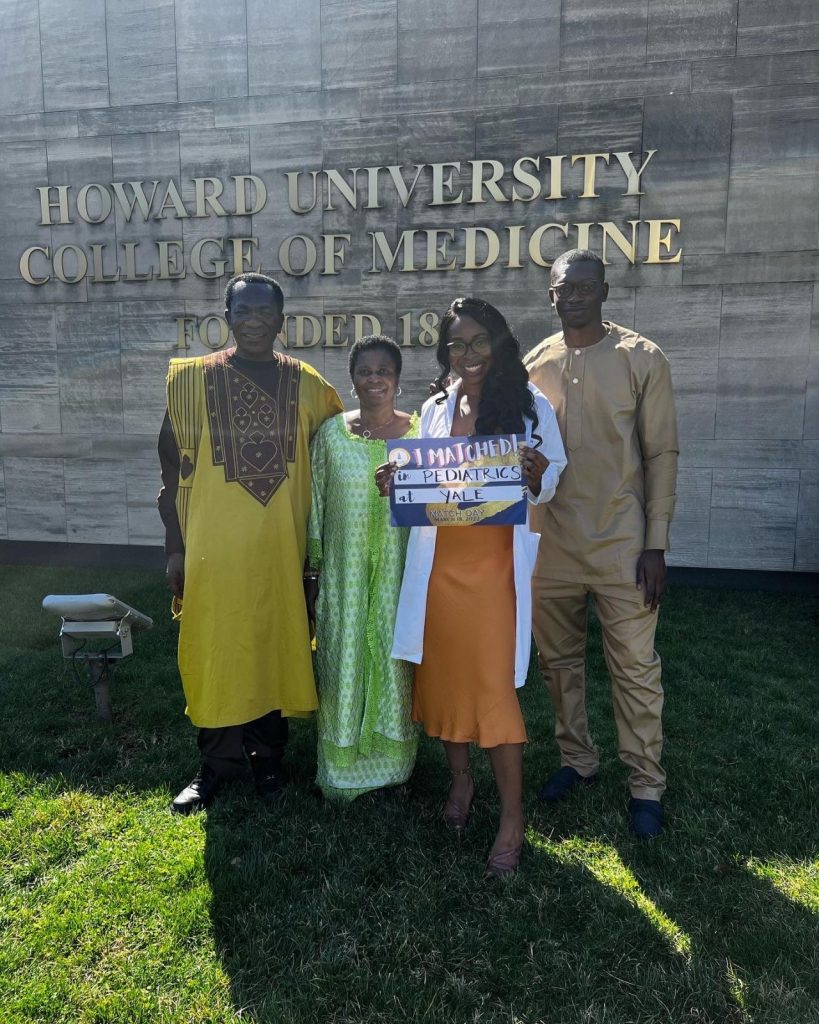 Her post has since attracted a lot of congratulations and well-wishes.