Abena Buachiwaa Brigidi has been awarded the Finance & Investment Woman of the Year 2021 at the first ever Women in Finance & Investment Awards by the CGIA (Chartered Global Investment Analyst) Institute. The awards ceremony was scheduled as part of this year's 2nd Women in Finance & Investment Summit & Awards held at the Alisa Hotel on Saturday, December 11, 2021.
Abena Brigidi is a certified Ghanaian investment banker and the Chief Executive Officer of NIMED Capital Limited, a premier investment banking firm in Ghana. She entered the world of retail banking to create awareness for individuals and corporate entities on the need to build wealth and sustain this wealth for generations.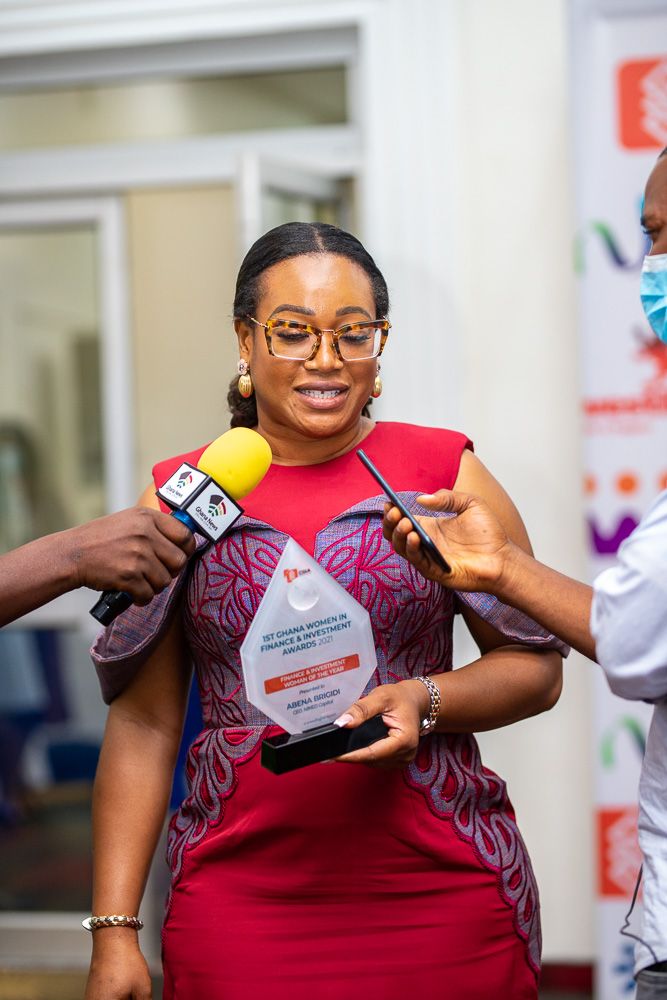 Before starting NIMED, she worked in retail banking as the Vice President, Sales and Marketing with All-time Capital Limited and also as a Relationship Manager with Zenith Bank Ghana for an accumulated period of six years.
Abena also has an outstanding track record in the Oil and Gas industry. She served in the position of chief financial officer at Karela Oil and Gas Ghana, rose through the ranks and is currently the chairperson for the Karela Group of Companies.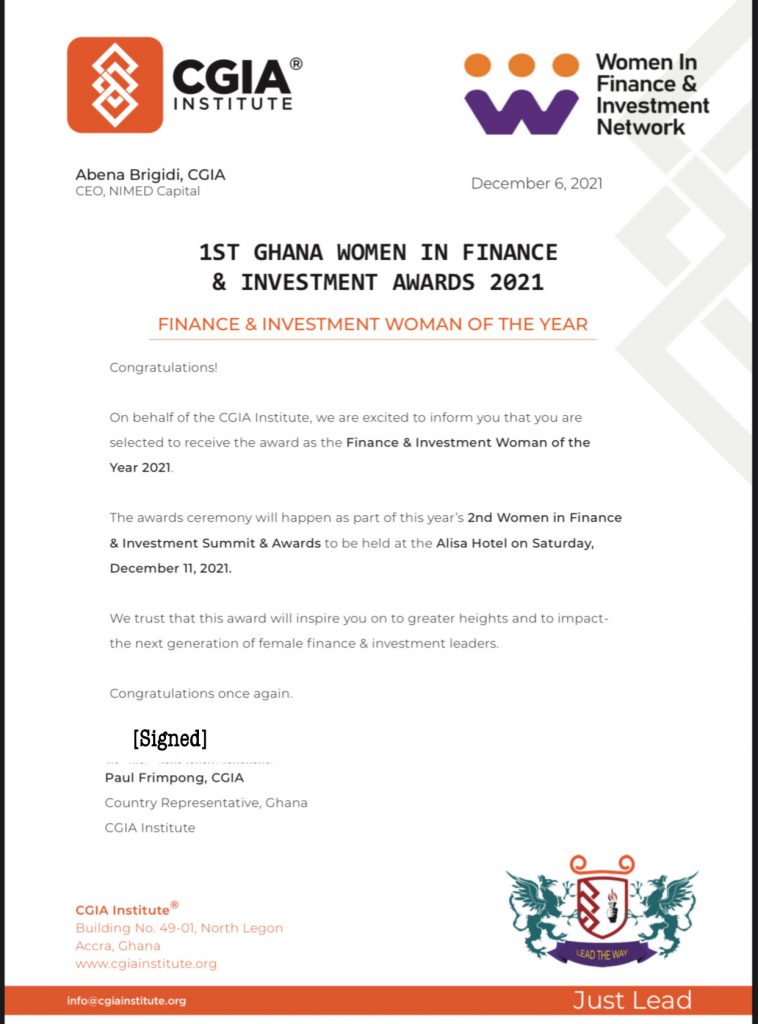 As an author and a speaker, her passion is to champion the course of financial literacy in the 21st century by offering financial education through various avenues. In September 2017, she launched her first book on investment and planning for a secure financial future titled "Little drops".
She holds a bachelor's degree in Humanities from the University of Ghana and as well as Masters of Business Administration (MBA) in General Management from the University of East London.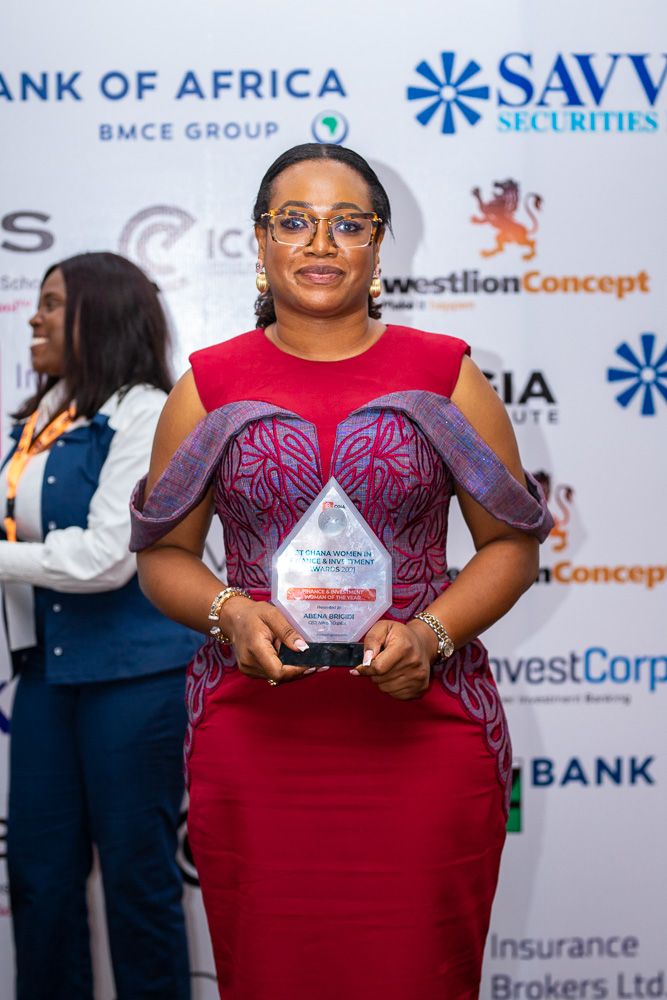 Abena Buachiwaa Brigidi was named in 2017 as one of Africa's top twenty five (25) distinguished women in business, as well as Ghana's most outstanding women in business and again won the 2017 Emerging woman Entrepreneur of the year award. She was listed among the Top 50 Young CEOs in Ghana in 2018. In March 2019, she was named among the few celebrated women at the Forbes Leading Women Summit (RISING WOMAN) a platform which honors women thought leaders, innovators, thinkers, problem solvers and drivers of growth and development.
For her outstanding contribution and achievements in Investment Banking, she was inducted into the Ghana Feminine Hall of Fame in July 2019. She is currently the 'Shero in Finance', an award conferred on her at the just ended Women's Choice Award Africa held on November 20th 2021.