Abiola Bawuah, the Regional Managing Director for UBA West Africa has been named among the Top 100 Women CEOs of Africa for 2021. The list was compiled by Avance Media in collaboration with Reset Global People and the SDGS office at the Office of the President of Ghana. Since 2019, this list has been celebrating African women leading various organizations across the continent.
Abiola Bawuah is the Regional Managing Director, UBA West Africa, overseeing the Group's business in nine countries. She joined UBA Ghana in 2013 as Deputy Managing Director and was elevated to serve as the MD/CEO of UBA Ghana in January 2014. Abiola in March 2018 was appointed Regional MD West Africa One, responsible for six countries prior to her current expanded role.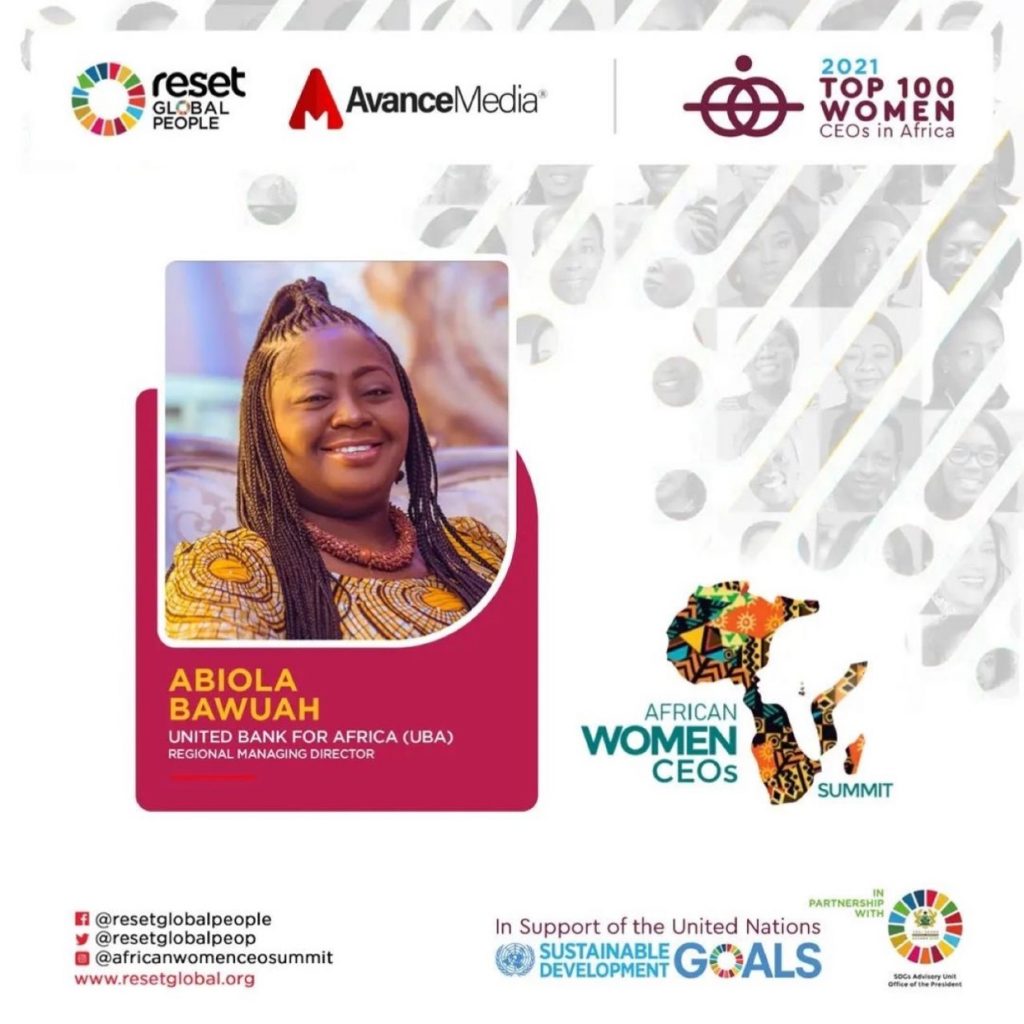 According to Prince Akpah, MD of Avance Media, the team behind the list considered the size and importance of the woman-led business in the economy, the health and direction of the business, the arc of the woman's career (résumé and runway ahead), and social and cultural influence in the selection process. The geolocation of the business, profit, impact and sustainability and the overall influence of the individual women over their sector, industry and community as a whole were also taken into account.
The list features leading African women CEOs from 21 African countries heading various organizations that continue to excel under their leadership on the continent and beyond. A few of them are Clare Akamanzi, Dr. Rasha Kelej, Owen Omogiafo, Dentaa Amoateng, Tiguidanke Camara and Meta Africa's head Nunu Ntshingila-Njeke.