An 18-year-old twitter user by name Toriana Latrice has shared the news of her acceptance into 54 different colleges in the United States.
Announcing in a post on twitter, she shared a collage of her at her high school graduation and the logos of all the 54 schools she has been accepted into.
According to some users on twitter, it costs approximately US$ 3,000 to apply to all these schools and it looks like Toriona's investment did not go to waste as she was offered full scholarships to 5 of these schools and over US$ 1.3 million in other scholarships.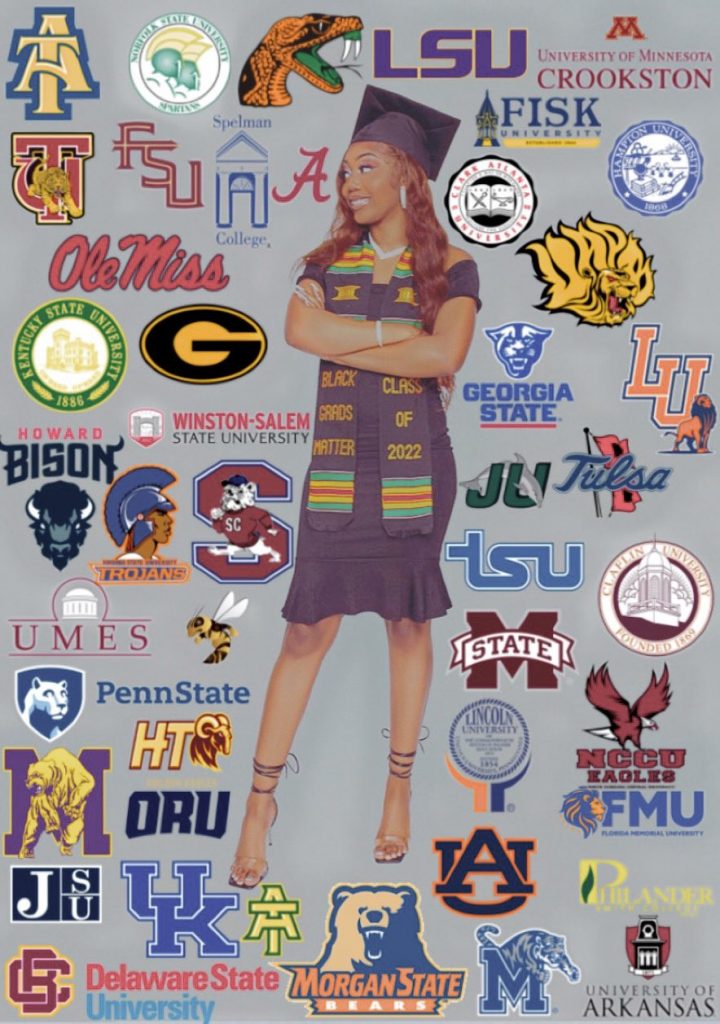 When asked how she was able to apply to all these schools and scholarships and mange to get accepted across board, she replied that she "[played] sports, work[ed], created a business, [attended] high school & college class [while] maintaining a 4.0". She also shared that she is a big her young siblings, keeps a handle on her social life and mental health in addition to achieving this. "You make time when you want it. It's called determination," she said.
Her post has since garnered hundreds of thousands of interactions across the internet, with congratulations pouring in to the young lady. Even though she is yet to make a choice as to which college she will be attending, Toriona is an inspiration to others like her.