Francisca Lamini, the star of last year's National Science and Mathematics quiz has reportedly bagged a full scholarship to study medicine at Harvard in the United States.
The news was first shared on the American Chamber of Commerce in Ghana's page, sharing a picture of Francisca with a couple of the chanber's representatives.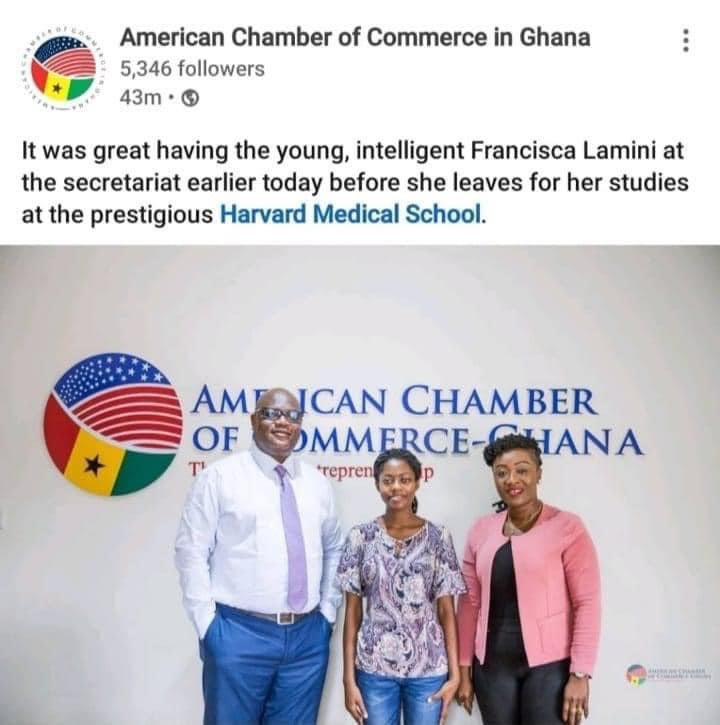 Contrary to the headlines circulating, students are not admitted directly into medicine programmes in the United States. First, they have to obtain an undergraduate degree, preferably PreMed in addition to passing a few other exams before applying for a place in Medical School.
Ultimately, the news has taken over social media with congratulations pouring in for the young lady. We wish her all the best in her future endeavours!