Paulina Megase is an experienced Business and Financial Analyst with a demonstrated history of working in the oil & energy industry. She is highly Skilled in Microsoft Word, Sales, Management, Financial Accounting, Teamwork and youth leadership development with an MBA focused in Business Administration and Management, General from University of Suffolk. Having worked with one of the leading youth leadership organisations, AIESEC for over 5 years, she is interested in and passionate about providing opportunities & a platform to facilitate Youth Leadership.
Paulina Megase is a past student of Holy Child School and a  graduate of the University of Ghana Business School. Currently, she works  with one of the leading Oil & Gas Company's as a  Senior Business Analyst. Before joining ExxonMobil, she worked with AGCO SSC  and AIESEC Ghana as a Business development manager.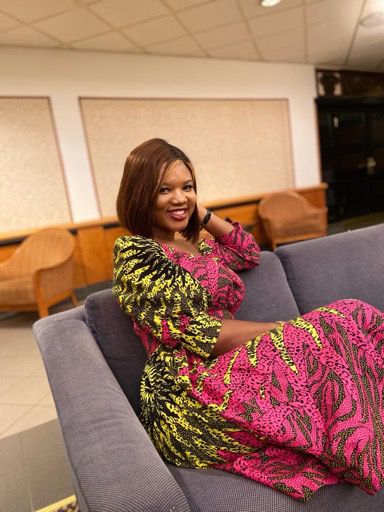 Paulina has shown excellent leadership skills from her various leadership positions held in High school & University as well as leading a team of three to winning the 2016 Unilever Ideathrophy Competition in Ghana and went on to represent Ghana in South Africa.
As the founder of E.I.M learning development consult , Paulina seeks to develop & grow a  first choice Student Consultancy in Africa that bridges the gap between employers and students, and provides out-of- classroom employability skills to reduce unemployment. Her goal is to  provide a platform that will facilitate Youth leadership, unearth the potential of the African youth and create an accountable networking space for the continent's transformation.
Paulina is highly respected for her zeal, her work in finance, mentorship, youth development , and coaching. Paulina's passion for youth leadership development is evident when you first meet her. Her vast knowledge and personal experiences precedes her.