Abjel Communications, one of Africa's leading communication agencies has been adjudged Leading Experts in Social Enterprise Communications 2021 by the Greater London Enterprise Awards. The scheme, organised by SME News is in its 5th year and celebrates the finest small and medium sized businesses operating in London.
The Greater London Enterprise Awards are purely judged on merit and in order to determine the winners, the in-house research team carefully analyses all the information that is available both online and in the public domain. Additionally, all materials supplied by nominees are taken into consideration. To ensure a level playing field, winners are selected based on their reputation, commitment, innovation, determination, and contribution to their industry.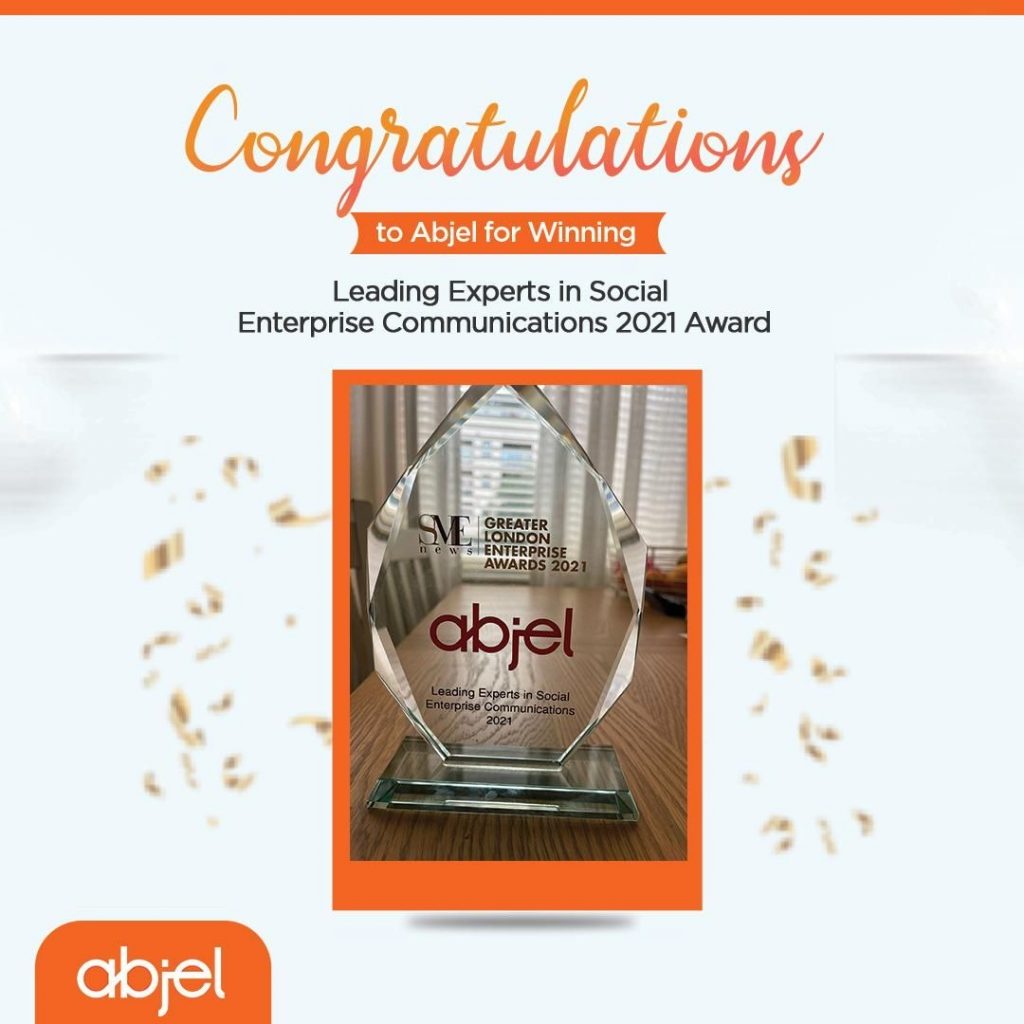 Adisa Amanor-Wilks started Abjel Communications in 2016 to cater to the need of skilled communication agencies available to the ever-increasing pool of entrepreneurs on the African continent. Over the past 18 years, she has provided strategic communication to various organisations in aviation, energy, fisheries, charity and financial technology throughout Europe, Middle East and Africa, Asia Pacific, North and Latin America. She is currently the director at Abjel Communications, Africa's first social enterprise branding, content and media relations consulting agency where her massive experiences are harnessed in addition to her team of skilled professionals to serve their clients.
Sharing the news of their win on LinkedIn, Abjel Communications shared a picture of their plaque with the following caption:
"Trilled to share with you that we have been awarded Leading Experts in Social Enterprise Communications 2021 by the Greater London Enterprise Awards. Amazing news and huge thanks to our wonderful team. #communications #londonawards #awardwinningagency #sme"
A sizeable portion of Abjel's income is dedicated to charitable causes, most notably the Igrieve foundation, a non-governmental body dedicated to supporting bereaved children. She is a board member for Chance for Childhood and DWIB Leukemia Trust.