The International Radiation Protection Association's (AFRIRPA) 6th African Congress is currently taking place in Accra. This congress is being organized by the Ghana Association for Radiation Protection (GARP) in collaboration with the International Radiation Protection Association (IRPA), the IAEA, the World Health Organization (WHO), the United Nations Scientific Committee on the Effects of Atomic Radiation (UNSCEAR), and the International Commission on Non-Ionizing Radiation Protection (ICNIRP).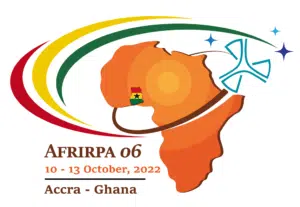 Over 150 people from Ghana, Nigeria, Ethiopia, Kenya, Tanzania, Cameroon, Angola, Sudan, Burkina Faso, and Cote d'Ivoire are attending the conference, which includes radiation experts, researchers, scientists, academia, policymakers, and civil society organizations. Germany, Hungary, and the International Atomic Energy Agency are also represented (IAEA). Topics to be discussed include radiation protection education and safety culture, training of skilled professionals, optimization of doses to workers, public and patient sensitization strategies, oral and poster presentations in different areas of radiation protection, as well as special sessions on non-ionizing radiation and naturally occurring radioactive material (NORM).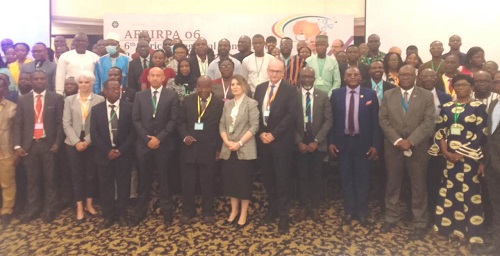 Dr. Kwaku Afriyie, Minister of Environment, Science, Technology, and Innovation, congratulated the organizers on uniting radiation protection and assured them of the government's commitment to further deepen cooperation, guaranteeing that technologies for socioeconomic transformation that would protect the environment and lives from the destructive effects of these cutting-edge technologies were developed. He also stated that because the IRPA promotes global enhancement of professional competence in radiation protection culture, they must be supported in providing benchmarks of good practice by encouraging the application of the highest standards of professional conduct, skills, and knowledge for the benefit of individuals and society.
Speaking on behalf of the IAEA, Dr. Peter Johnson stated that radiation applications provided tremendous benefits in multiple areas of our lives, including medicine, industry, education, and science, and that as a result, every precaution must be taken to guarantee that the use of radioactive materials posed no undeserved risk to the public or the environment. He also stated that "the IPRA has performed well, so it is of paramount importance that the leading global experts consistently meet to share insights and best practices to address new and emerging challenges, especially new uses of ironizing radiation in different applications of our endeavors, which have evolved over the years from initial focus on safety at nuclear power plants to safety at all types of facilities in which radiation and radioactive sources are used."
The WHO Country Office Representative, Dr. Francis C. Kasolo, applauded the organizers for creating such a detailed and relevant program and nudged the global community to conduct more research into diseases that had become demanding on most populations.