Popular Ghanaian media personnel, Umaru Sanda Amada today has shared the story of Ali Inusah, a brilliant but needy young Ghanaian man he discovered and assisted to attended university. Ali has graduated from the University of Professional Studies, Accra as valedictorian of his year group, making his family and friends very proud.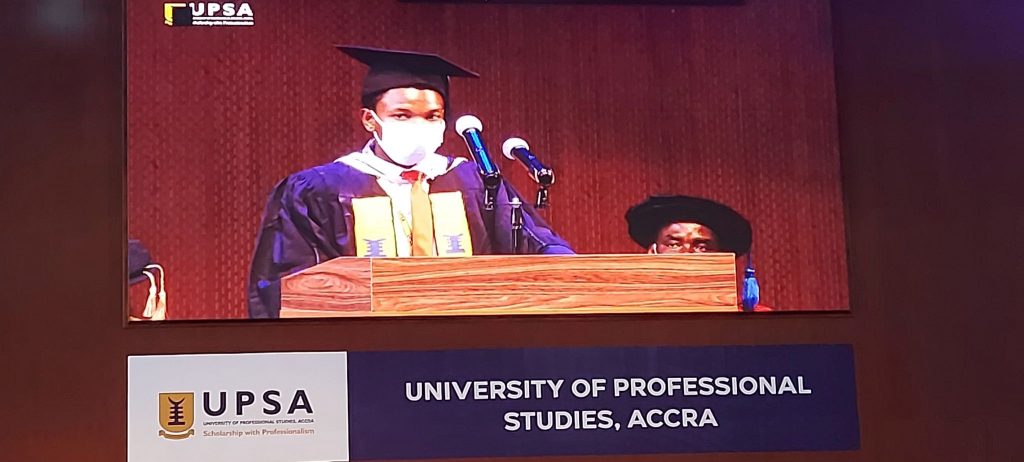 Ali Inusah is the last of five siblings and lives at Katamansu, a suburb of Ashaiman. He had his secondary education at Wesley Grammar School where he pursued Business and completed as the best business student in May 2017. Due to financial difficulties, it seemed impossible for Ali to attend university. This is where Umaru Sanda came unto the scene. Telling the story on his LinkedIn, this is how he put it:
"4 years ago, I was driving my father to visit his brother at Katamansu near Ashaiman when a gentleman emerged from the bushes brandishing the WASSCE results of his junior brother. I screamed in excitement when I saw the As on the paper. His brother asked that I help. If I didn't, he told me, his little brother would remain a herdsman slaving in the bushes for next to nothing. I discussed the boy with my bosses at Citi FM, Sammens and Bernard Avle. They were wowed and decided this boy must not be left to "rot" in the bush.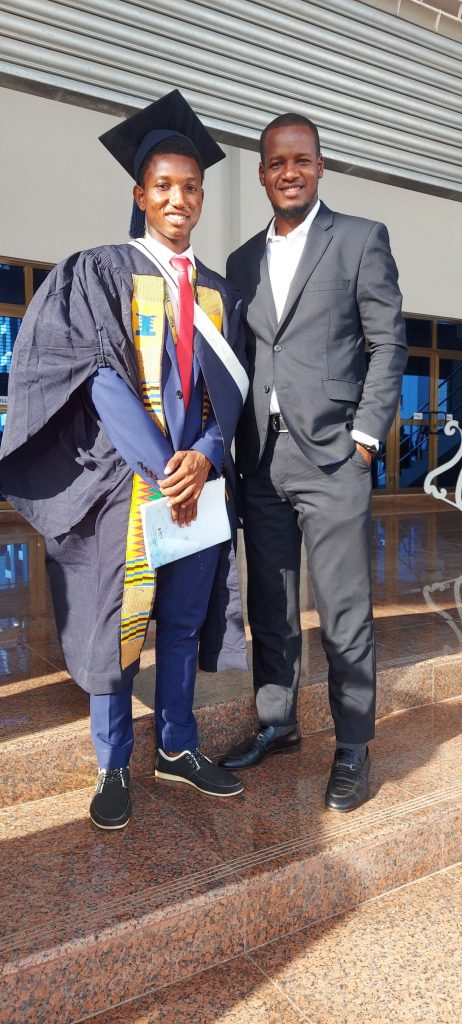 Citi FM and UPSA offered him a joint scholarship to study Accounting. Today, Ali Inusah did not only graduate with First Class, but also delivered a speech as the Valedictorian of the graduating class."
He received support from the Vice-Chancellor's UPSA Endowment Fund and from Citi FM to pursue a Bachelor of Science in Accounting at the University of Professional Studies, Accra starting in September, 2017.
According to his Valedictorian profile, Ali dedicated himself to working very hard in order to achieve his dream of becoming an accountant. He is very passionate about positively impacting the society around him, especially the less privileged.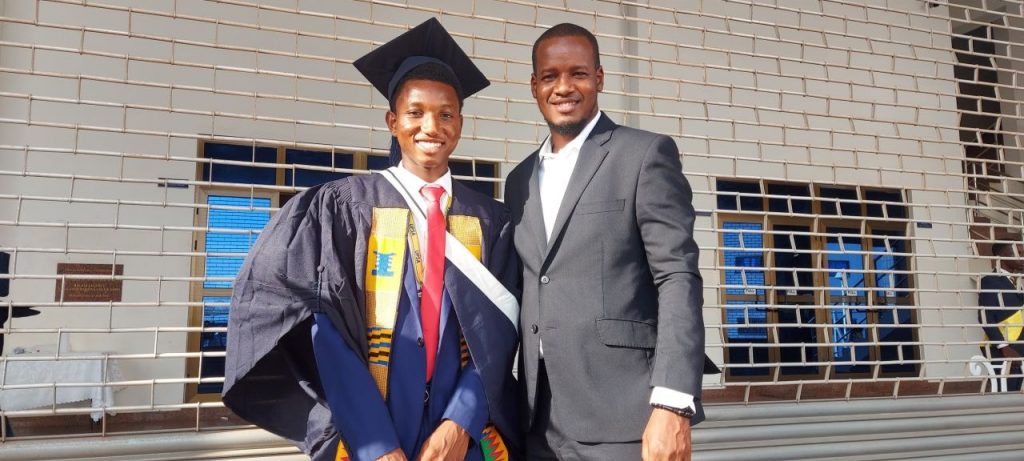 "His speech made me tear up and today, I am very happy and thankful to God, that one other under-privileged person has been given a leveler. Congratulations bro," Umaru Sanda said.
The story has since captured the public's attention with people sending congratulations and well-wished to Ali. Umaru is also being hailed for being the catalyst that opened the path for all this to happen.