Atoapoma Yeboah Asuama, a student of the university of Ghana Legon has recently graduated as a chartered accountant. At the age of 19, this makes him one of the youngest people in Ghana to achieve this feat.
In a celebratory post on profession-oriented social media platform LinkedIn, Yeboah thanked God for his achievement.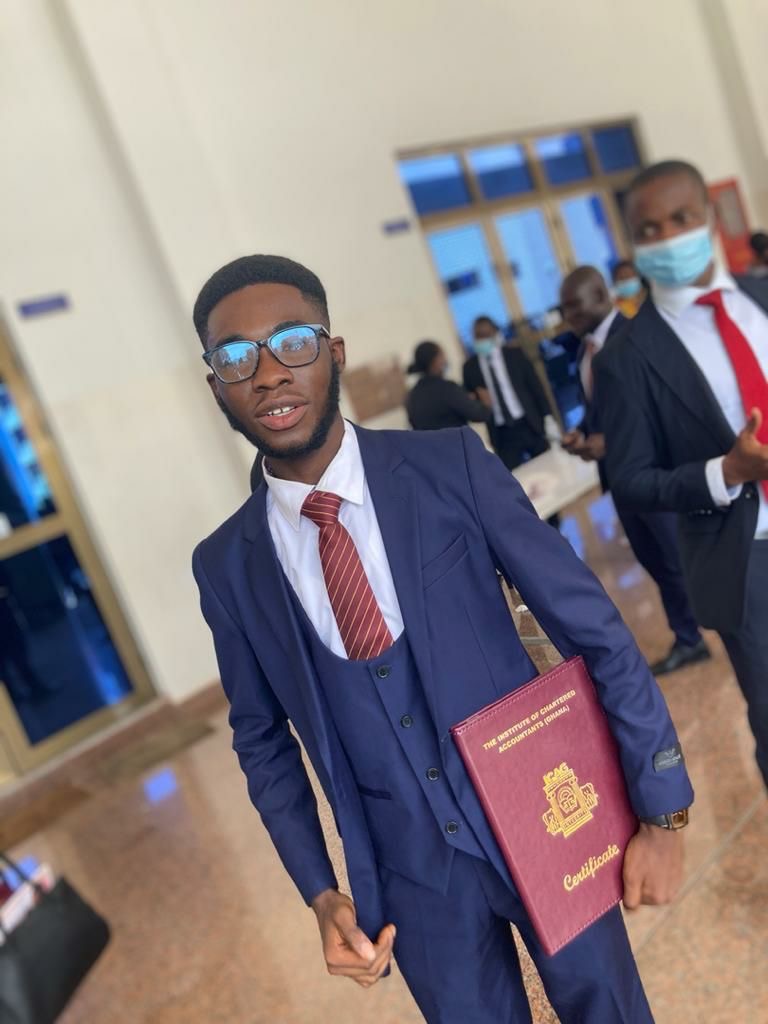 "I thank God I graduated yesterday as a Chartered Accountant, and I also thank God and ICAG for the acknowledgement as one of the youngest qualified Chartered Accountant at 19💯
Open to new job opportunities also🤣Absolute focus🥳"

-Yeboah said on his LinkedIn post
Yeboah is a student of the University of Ghana scheduled to graduate this year. He was simultaneously enrolled at the Institute of Chartered Accountants Ghana, where he studied Accounting and Finance. He ended his studies last year and received his accreditation over the weekend.
His post has since garnered over 600 reactions and comments, with people congratulating him and wishing him all the best in his future endeavours.