STEM has been a predominantly a male-dominated industry with statistics showing that women make up only 28% of the workforce. However, in recent times, more women in Ghana and across the African continent have set out to change the narrative; paving the way for others to follow. One of such women is Audrey Ponu, a young graduate of the University of Ghana.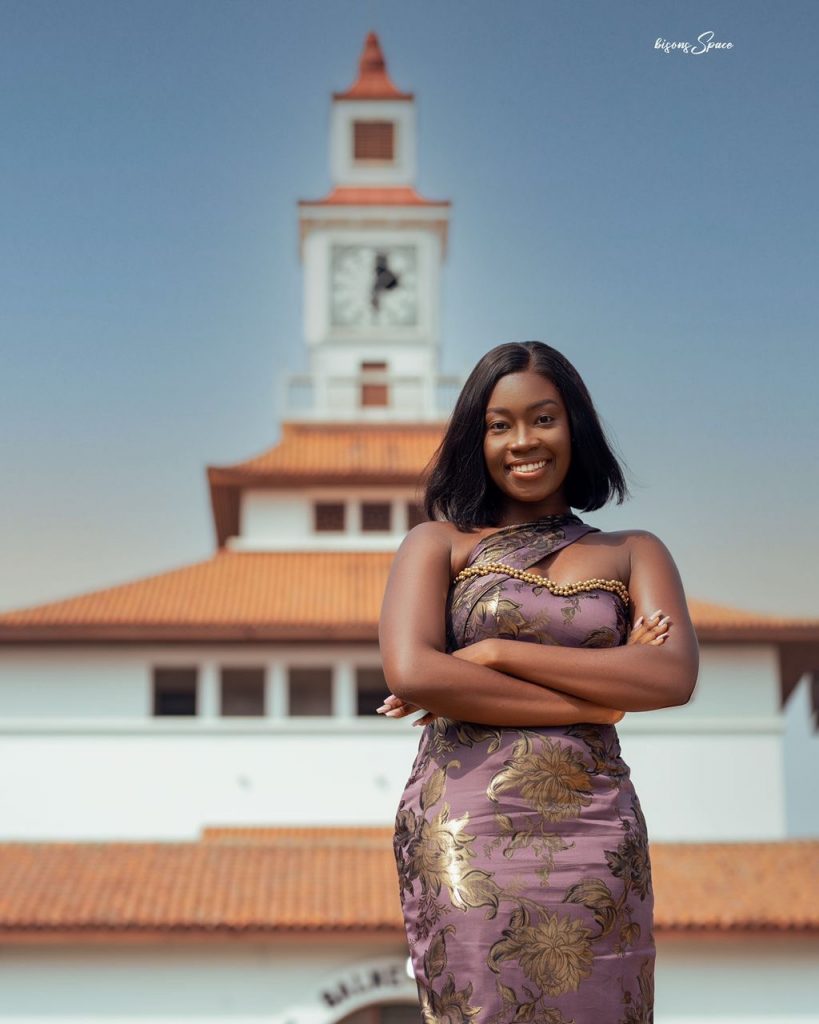 Audrey recently graduated from the University of Ghana with a bachelors degree in Computer Science. Before she began her studies at the university, she was a general science student at St. Rose's Senior High School, one of the highest ranked secondary schools in Ghana.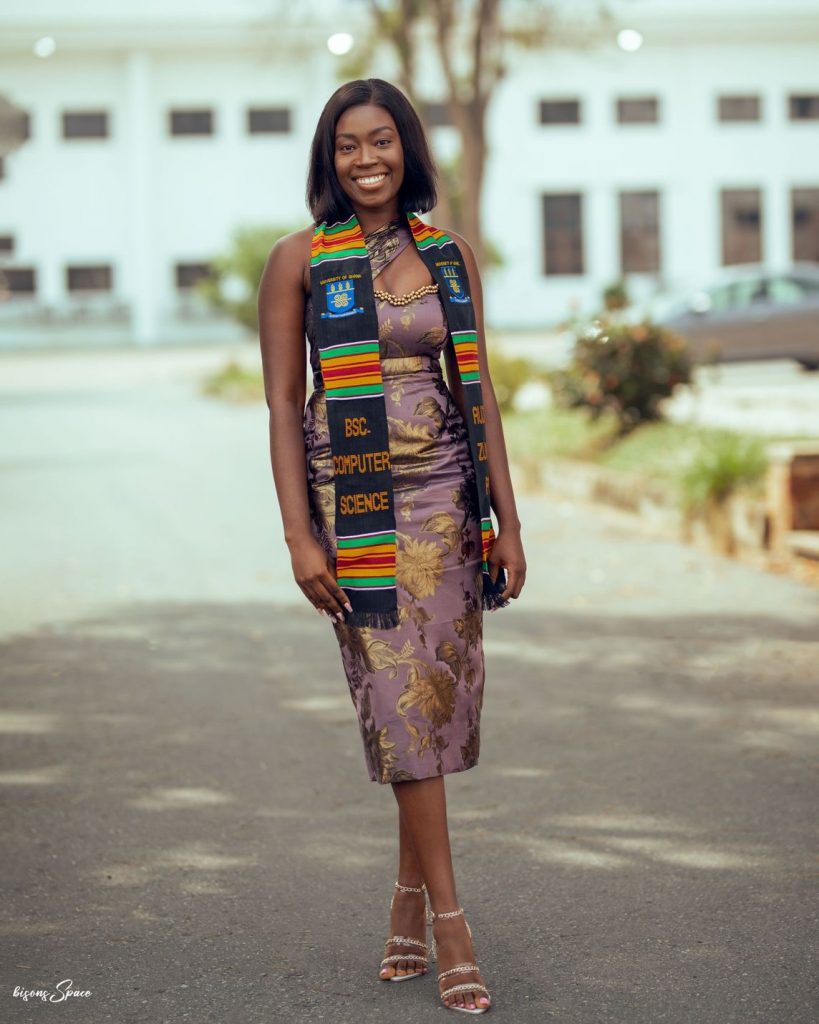 Sharing her milestone on LinkedIn, Audrey posted a few pictures from her graduation with the following caption:
"On 13th January, 2022, I graduated from University of Ghana with a Bachelor of Science degree in Computer Science. I'm grateful to God for seeing me through school, and also to my family and friends for their support. On to the next! #computerscience #grateful #stemwomen"
She is a Frontend and software developer, and a cofounder of Viela Consult, an information tech startup providing tailored solution to clients across the country.