According to Forbes, over 90% of women in west Africa are involved in business, making them the backbone of many economies on the subcontinent. In Ghana, the informal business sector employs a huge number of women, but there is still an impressive number of women in the formal business sector. One such woman is Laurencia Bobtoya.
Laurencia attended Wesley Girls High School in Cape Coast, one of the best secondary schools in the country where she studied General Arts. In line with her secondary major, she obtained her undergraduate degree from the University of Ghana in Linguistics. After venturing into business, she went ahead to obtain a second degree from the University of Ghana Business School an Executive MBA in Marketing. She holds an Advanced Public Relations certificate from the Ghana Institute of Journalism.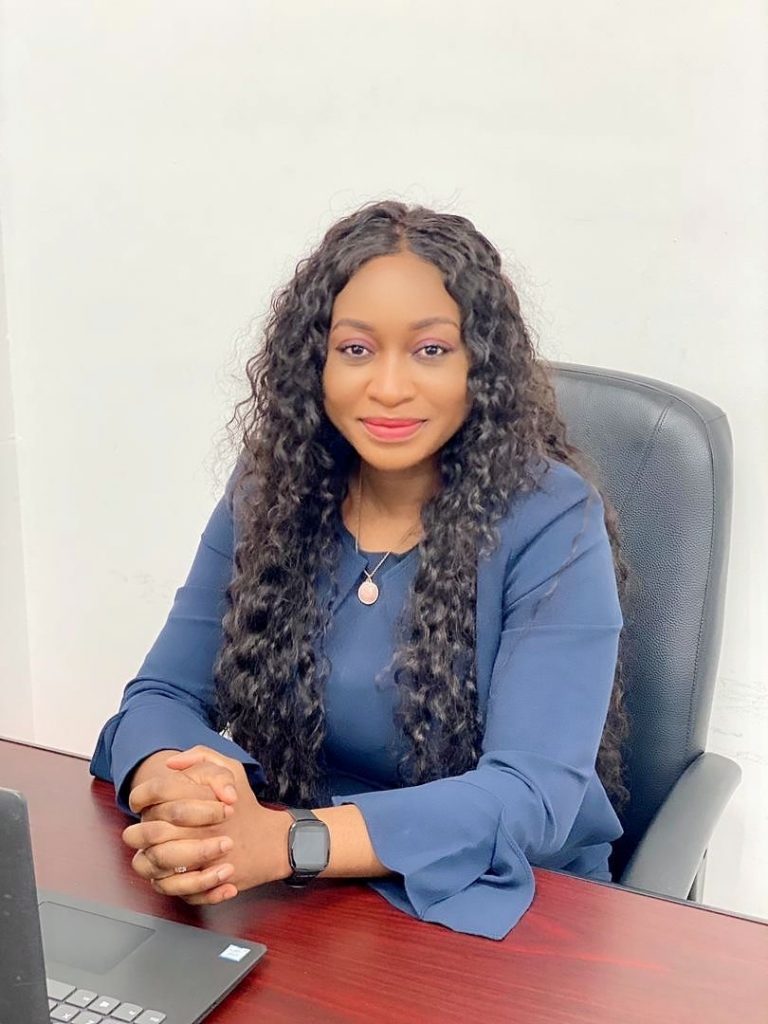 An accomplished Executive with experience spanning multiple sectors- banking, marketing, entrepreneurship and insurance, she is well versed in relationship management, corporate banking, marketing with top-notch understanding of business management. Currently, she is the Managing Director of Bliss Family Entertainment Limited, an indoor gaming center constituting a 6 lane bowling alley and a trampoline arena for both adults and kids housing 16 exciting and adventurous activities located inside the Aviation Social Center, Airport.
Previously, Laurencia worked with the United Bank for Africa for 4 years, starting as an Account Officer and progressing to a Relationship Manager in the FMCG department (Corporate Banking). Fast forward, she ventured into water distribution in the hospitality industry, an entrepreneurial venture she carried on for 2 years. Later, she joined Prudential Life Insurance Ghana as a Financial Consultant.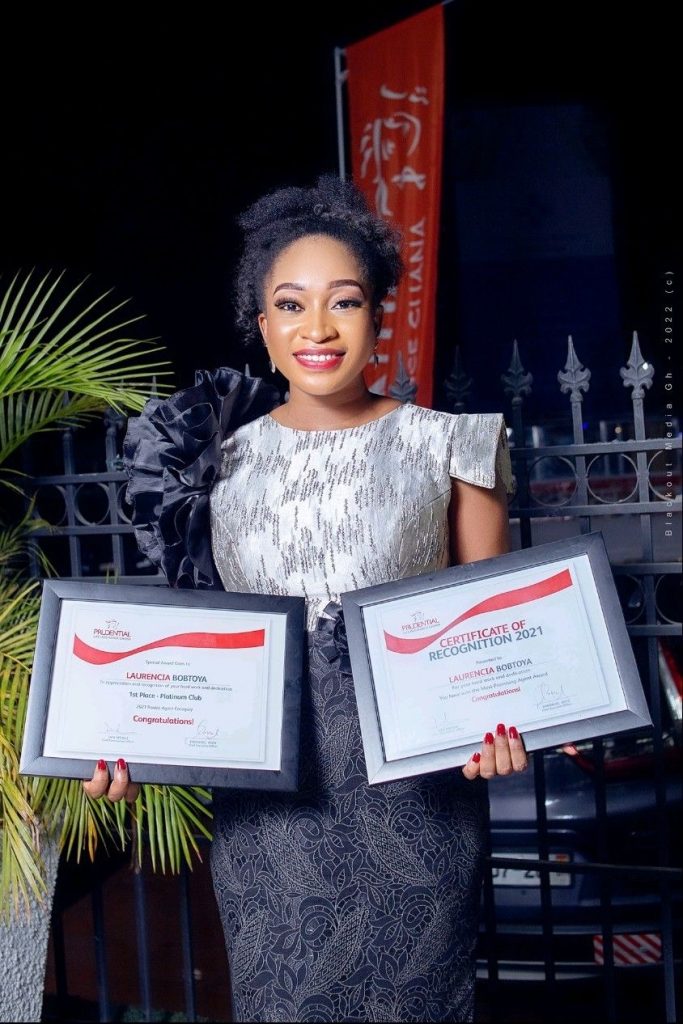 In 2021, she won the Best Rookie Agent Award as well as the Most Promising Agent ,Prudential Life Insurance Ghana in less than a year of working with them. This, she counts as one of her biggest achievement. Another of her biggest achievements is being appointed the MD for Bliss Family Entertainment Limited.
She believes anyone can fail and make mistakes but it's how one reacts to these failures that will set one apart from the rest. In all, working smarter will always beat working harder.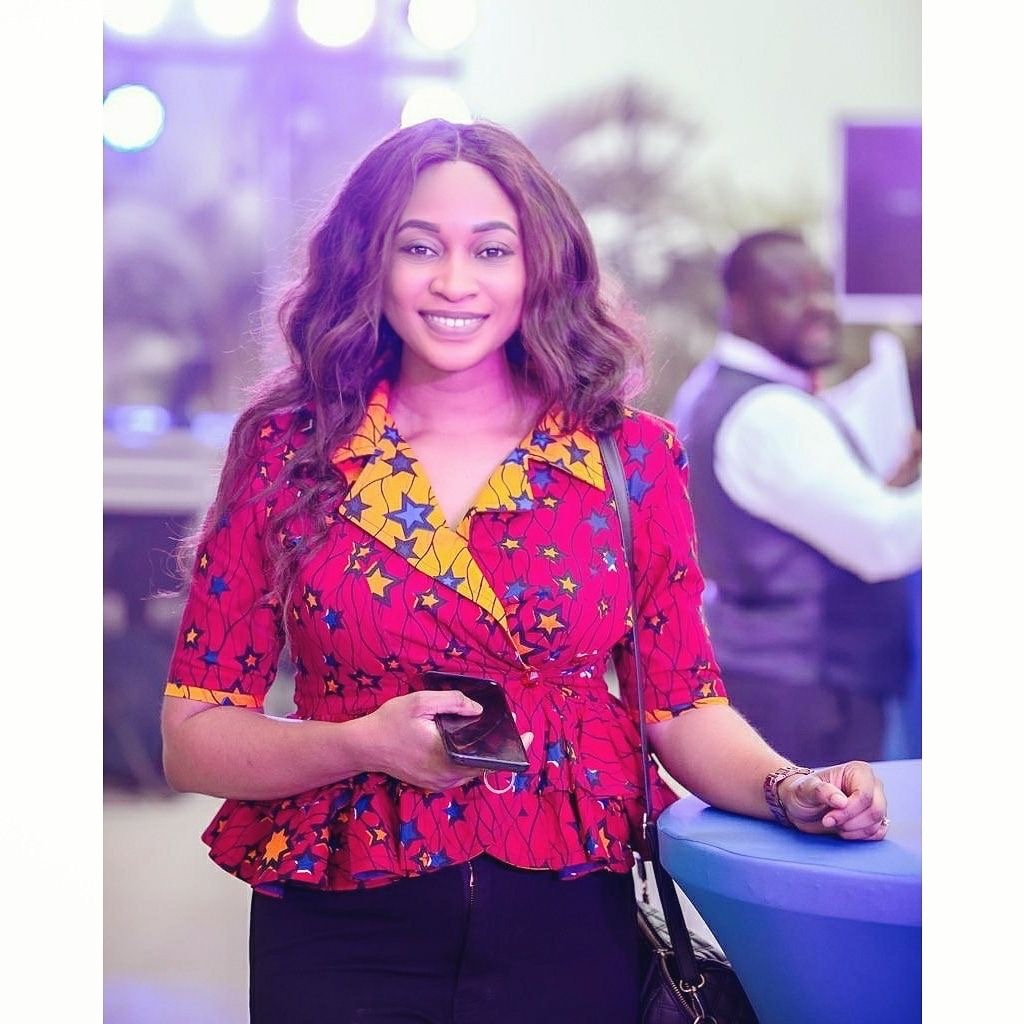 In the future, Laurencia Bobtoya hopes to continue working to become the best version of herself in every aspect of her life.