Disability, they say, is not inability. This saying has proven true once again and this time, for Chaikhwa Nani Lobatse, a young lady from Botswana who has recently been chosen for the prestigious Chevening program.
A registered nurse in Botswana, Chaikhwa lost her leg to cancer but did not let that stop her from pursuing her dreams. After graduating from the Francistown Institute of Health Sciences in 2013, she went to Georgia State University to study Public Management. She also went to the University of South Africa for a Bachelor of Arts in Nursing science and later, a certificate in HIV/AIDS care and counselling from the same school.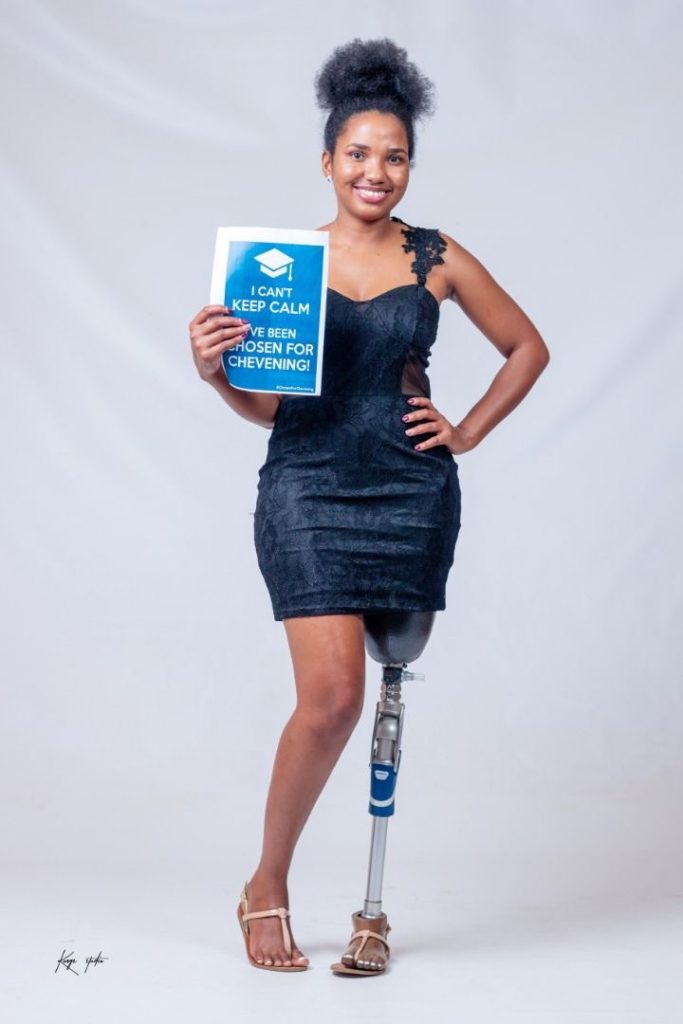 Having been chosen for Chevening for the 2021/22 window to study for a MSc Clinical Oncology at University of Birmingham , UK, Chaikhwa shared her story on LinkedIn:
"Its with great pleasure to announce that I have been selected as a chevener 2021/22 to study MSc Clinical Oncology at University of Birmingham , UK from September 2021🥳🥳🥰."
"Its been an emotional and life changing journey, starting with the 2013 Osteosarcoma (bone cancer) diagnosis that culminated in the above knee amputation of my left leg to stop the cancer spread, which was followed by months of chemotherapy and its side effects."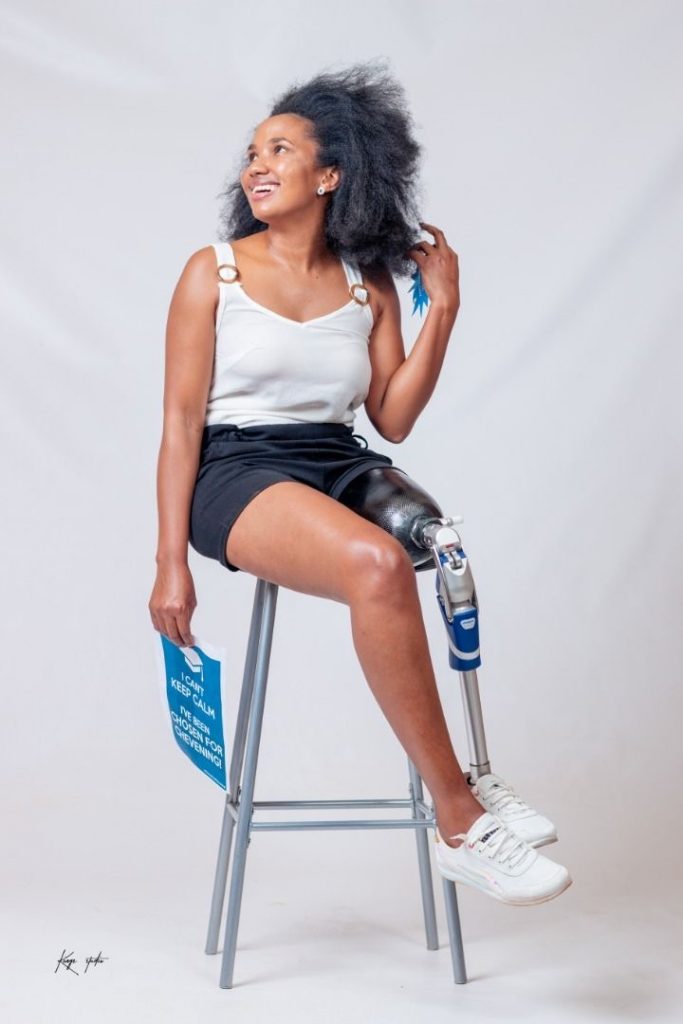 "But as the saying goes, "what doesn't kill you makes you stronger"…I not only consider my self a cancer survivor but an activist fighting for other patients through my work as a nurse."
"Months after starting the chevening application I was awarded this prestigious scholarship on my first attempt..Thanks to the Chevening Awards for the opportunity. [Cheers to] becoming an oncology nurse specialist."
Her post has since gained over 12,000 interactions with people sending in congratulatory messages and well-wishes.