A young Ghanaian woman by name Christabel Odonkor recently shared the news of her graduation in 2020 and the story of her journey up until this point. A product of the African University College of Communication, she graduated with a BA in Communication, Development communication. Currently done with her mandatory National Service, Christabel is a part time news anchor with Omy TV and virtual even compere and moderator. In her own words, here are portions of her story as shared on LinkedIn:
"I have been reluctant to share my graduation Success since last year. However, I kept having the urge that I had a story which someone needs to read [to] be confident in herself again.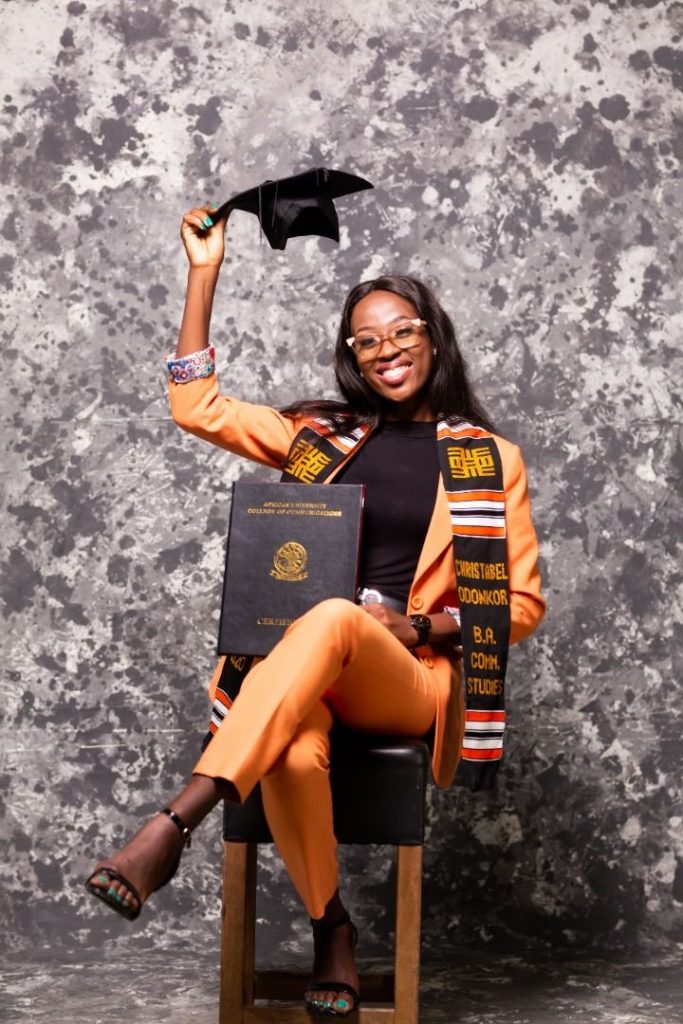 Growing up as a child, I never had the chance to know my biological mother, yet [I] knew my father who was not ready to accept me. Right from the age of one , I started the step mother, step family. I was rejected and maltreated to the core but God kept His banner over. The details of that I will share later . Education was a desire, but the support or the one to fund was not available.
However my father, pretending to play a fatherly role enrolled me in a school and refused to pay the school fees of by then 4 Ghana cedis as it was a government school. My interest in education could be seen by a neighbor who supported me with (4 )four exercise books as my dad was reluctant to get them for me.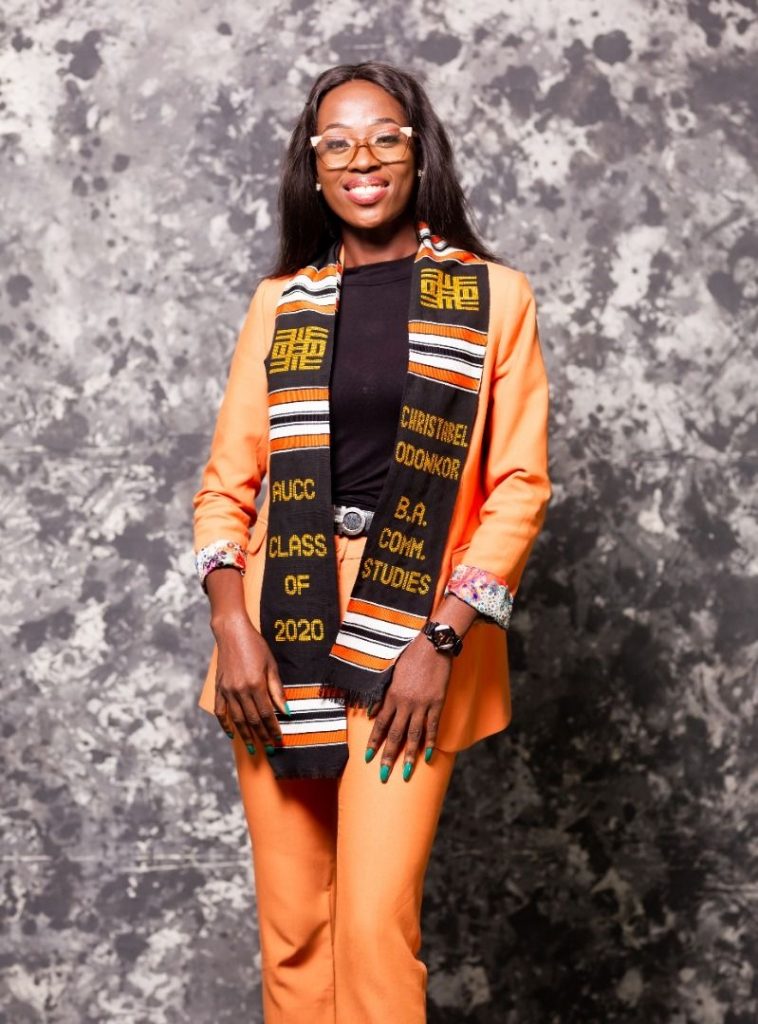 One day, I took the very books given me, wrote my assignment, cheerfully awaiting the next day to submit it at school. Just then my dad returned from town and noticed I took the books. He got angry and threw a very big broken mirror at me from a distance.
To save my eyes, I blocked them with my right hand and before I could say a word I was screaming with blood dripping from my hand. My index finger was deeply cut . The bone was so visible.
The floor was decorated with my blood. I was in terrible pain, yet I was being beaten to clean up at the same time . I was devastated and filled with fear at the same time. My father dashed out and instead of first aid, got an acid to pour on my wound. I screamed , I fought and run away.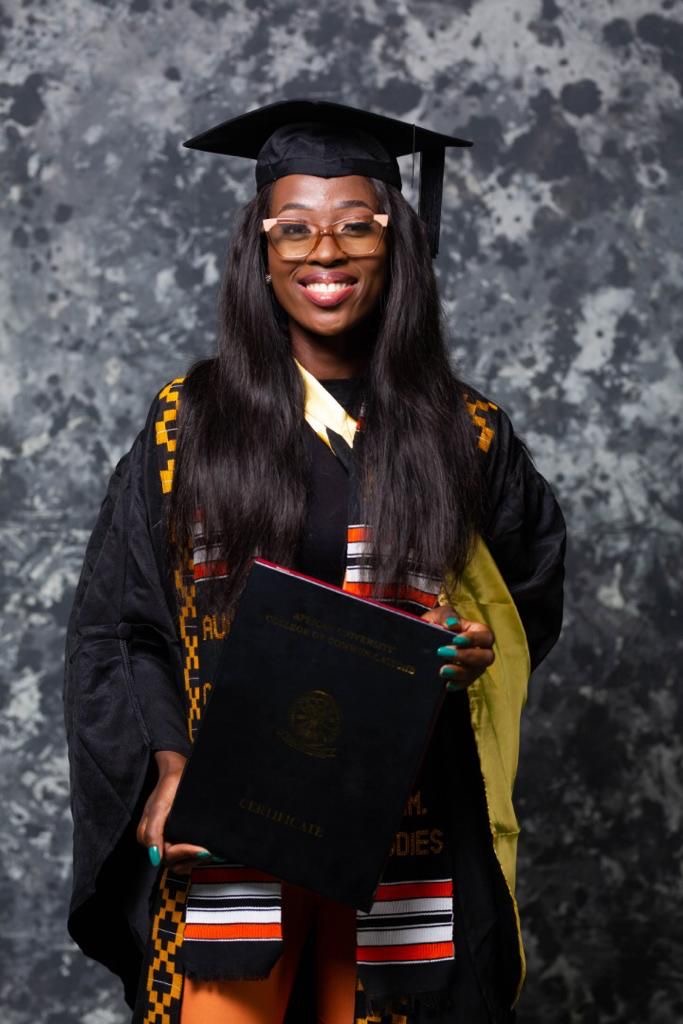 I Went to hide somewhere, cried my soul out . I had no one to talk to or seek help from. I was emotionally drained . I was only a 10 year old girl [who] wanted to be educated. I was denied hospital treatment and emotional support. But I used the wisdom shared by our neighbor by chewing palm kernel and pouring the milky liquid on my wounds. [I] bandaged [them] with rags and off I [went] to school. 
I could not write , but never let that discourage me. I still participated with my mouth. My teachers were inspired by my determination and encouraged me all the time . I ended that term being the best student in class. Today, as I hold my certificate of Development  Communication with those very hands, I can see the finger with the visible scare. 
I can only be grateful.
I wouldn't say the journey on campus was even smooth . I had to juggle [ ] various activities to challenge my abilities because a lot of people saw me as a pillar of inspiration.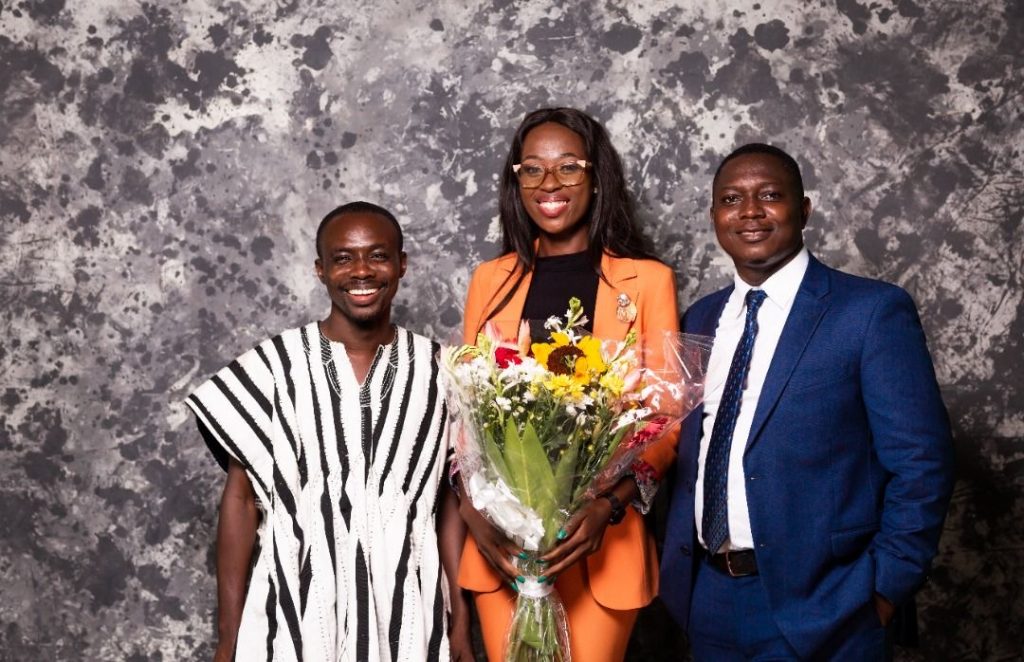 The ability to multitask and establish a balance between multiple and demanding roles occupied within the same time. Highlighting from Academic tasks, Media Work as a Journalist, Student leadership as the General Secretary of the SRC, serving also as the Student Representative on the School's Library 📚 Committee, Entrepreneurship-ventures, Family responsibilities, and personal life & development while in pursuit of academic excellence is not a journey for the soft-minded.
Indeed, God has been faithful and has proven that His plans, Ways, and thoughts are not of men. What God can not do does not exist. His timing is Not too early, nor too late. A story of Grit and Grace. Perseverance, Determination, Hard work, Sacrifices, Dependence on God, and resilience were [my] fuel."