Dr. George Gyamfi-Osew is an accomplished chartered marketer and management consultant by profession and has been instrumental to the success of the National Lottery Authority (NLA). He is currently the Director of Operations at the Authority, having served as the pioneer Marketing and Sales Director of NLA (2003-2011) and after that as Director, Special Projects (2011-2013). Prior to joining the then National Lotteries Department, he was a Managing Partner of George and Associates, a Business Strategy Consulting firm.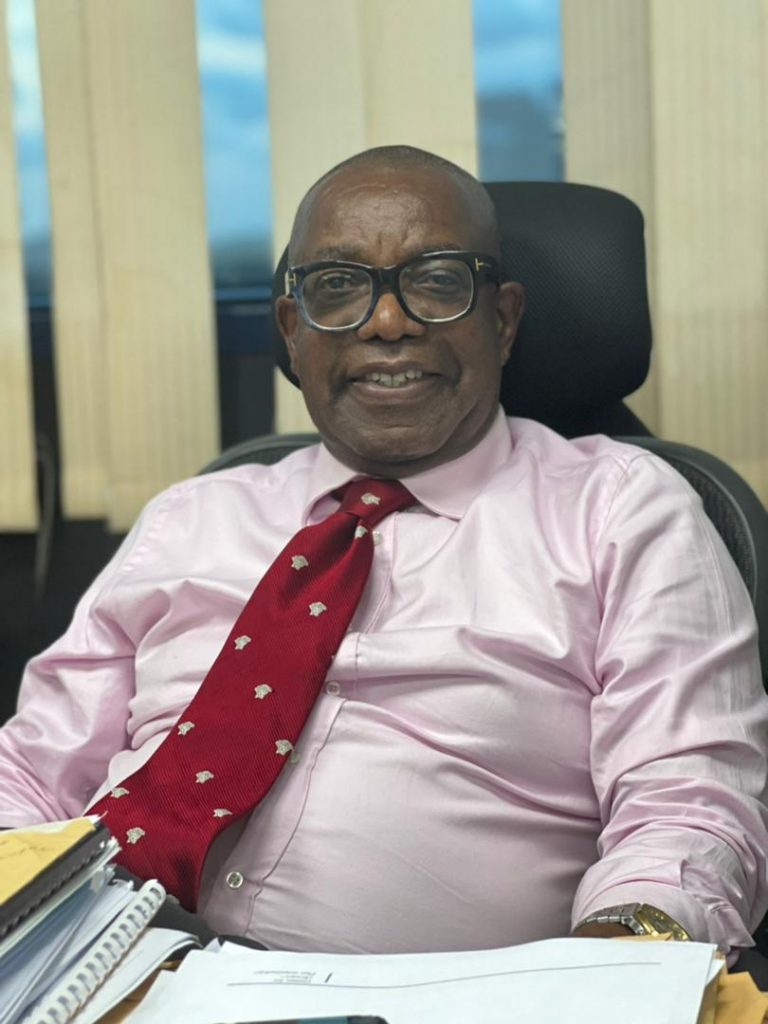 He holds a Doctor of Public Administration from the Commonwealth University in addition to an MBA from London South Bank University, a Postgraduate Diploma in Management Studies from London Guildhall University, and a Graduate Diploma in International Marketing from the London School of International Business. Dr. Gyamfi-Osew is a Fellow of Chartered Management Institute, UK, the Chartered Institute of Marketing, UK and Ghana, a Fellow of the Institute of Loan and Risk Management, Ghana, and the Civilian Institute of Democratic Administration.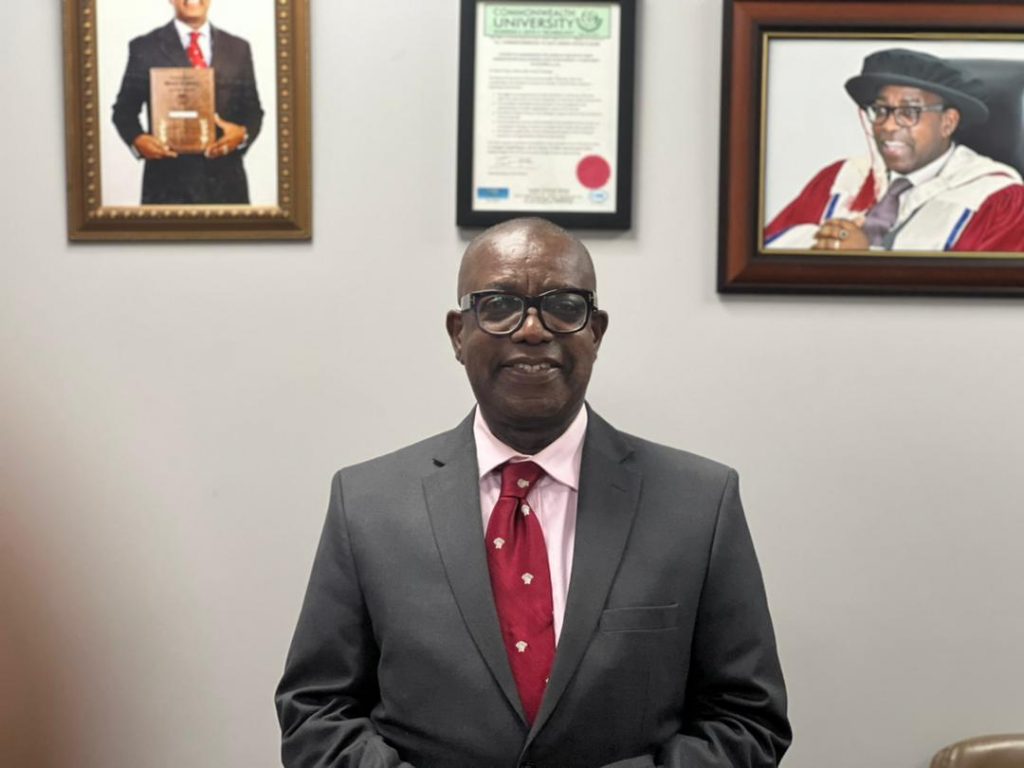 He currently serves on the Membership, Professional and Advisory Committee (MPAC) of the Chartered Institute of Marketing (CIM), the largest Professional Marketing body in the world. He also served as a Member of the Marketing/ Advertising/Sponsorship Sub-Committee of the Cup of African Nations (CAN) 2008 LOC and as an Adjunct Faculty Member of the GhanaInstitute of Management and Public Administration. In 2010, he was inducted into the International Who Is Who Historical Society of Protessionals.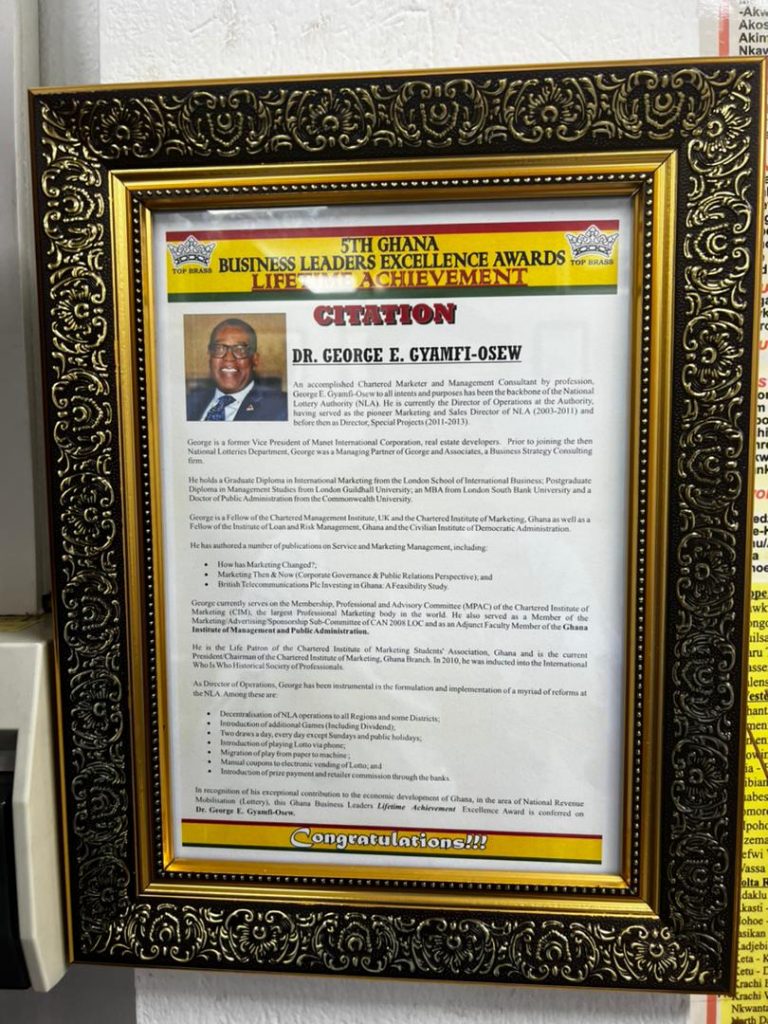 As Director of Operations, he was instrumental in the modernization of the National Lottery and the decentralization of operations to regional and district levels, the Introduction of additional games, the migration of play from paper to machine, manual coupons to electronic vending of Lotto and a lot more improvements.
At the just ended 5th Business Leaders Excellence Awards, Dr. Gyamfi-Osew was honoured with the Lifetime Achievement Award in recognition of his exceptional contribution to the economic development of Ghana, in the area of National Revenue Mobilisation.