Necessity they say, is the mother of invention. This saying has been proven true yet again as a result of the recent Covid-19 pandemic that has ravished the entire world. The rapid spread and irreparable damage it has caused in its wake has compelled health and medicine practitioners globally to channel their efforts and resources into finding cures and vaccines. Fortunately , less than a year into the pandemic, a number of them have been successfully developed. One of these is the Pfizer vaccine.
Paul Mensah is the chemical engineer who led the team of scientists, engineers, and technicians who developed the Pfizer vaccine. The Ghanaian U.S. resident is the vice president of the Bioprocess Research and Development Group at Pfizer in St. Louis where they have developed a vaccine that is 95% effective against COVID-19.
After joining Pfizer in 1999, most of Dr Paul Mensah's work was with the Bioprocess R&D until he was named Vice President for bioprocess research & development and drug supply in Biotherapeutics Pharmaceutical Sciences in 2017. Though based in St. Louis, he also presides over the Pfizer sites in Massachusetts, North Carolina and New York.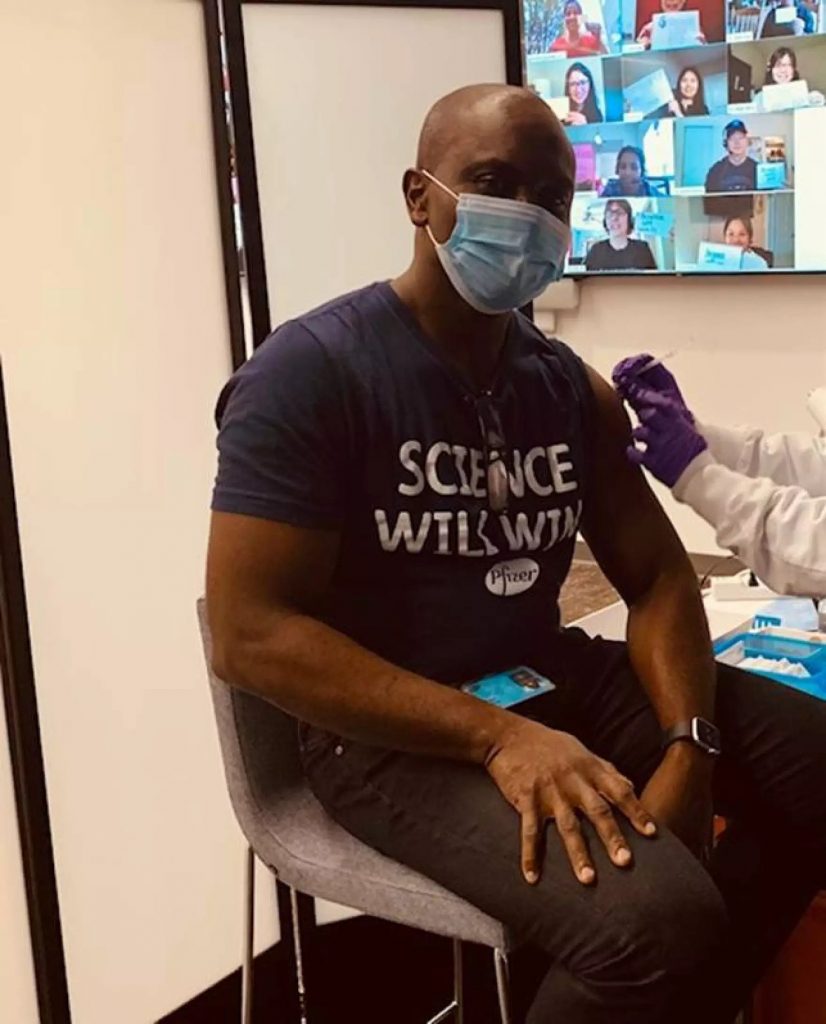 With a Bachelor of Sciences from Cornell University and a PhD from the University of Virginia, Dr Paul Mensah is a member of the American Institute of Chemical Engineers and the Society of Biological Engineers. He is also on the Pfizer Global Blacks Council as a diversity leader.
As a member of the American Institute of Chemical Engineers, American Chemical Society and the Society of Biological Engineers, Dr Paul Mensah is working towards eradicating fear about the vaccine and in a radio interview that he is proud to have taken the vaccine with his wife, and that his kids will get it in due time too.