World-famous Ivorian footballer Didier Drogba has received an honorary degree from a university in his home country of Ivory Coast for his peace & charity work and his contribution to football in the country.
In 2005, after the Ivory Coast qualified for the 2006 World Cup, Drogba invited the media into the team's changing room after the game with Sudan and made an iconic speech begging his fellow citizens to end the civil war that was ravaging the country at the time. Even today, his speech is credited with causing a ceasefire and his efforts towards bringing peace after five years of war are still remembered.
In 2007, Drogba was appointed a Goodwill Ambassador for the United Nations Development Programme and in 2009, he reportedly donated £3m of his endorsement with Pepsi for a hospital to be built in his hometown of Abidjan.
Drogba, now 43 years old, is Chelsea's fourth-highest goalscorer of all-time with 164 goals in 381 appearances, and has led the national football team of the Ivory Coast to three World Cups.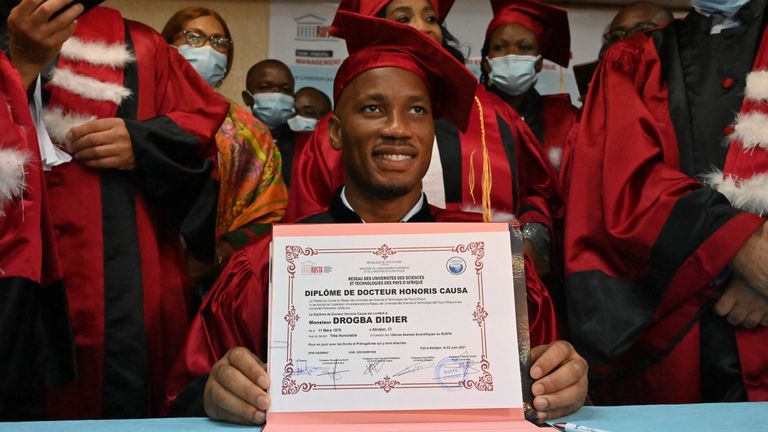 To celebrate and honour him, the Réseau des Universités des Sciences et Technologies (RUSTA) last week awarded him with an honorary degree. According to the Daily Mail, Drogba was looking as happy as ever as he received the honour.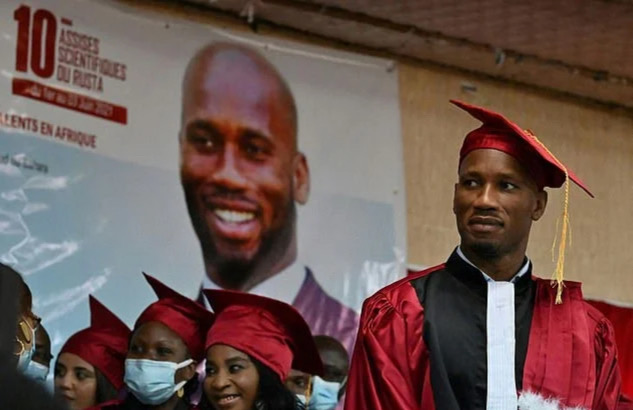 Last year, the Chelsea legend received the UEFA President's Award for his contributions towards growing football in Africa. UEFA President Aleksander Ceferin presented Drogba with the award and went on to call him a pioneer. "Didier is a hero to millions of football fans for his achievements throughout his glittering playing career," Ceferin had said.
He continues to do good through his foundation 'the Didier Drogba Foundation' which provides financial and material support to people across Africa in education and in health.