Racheal Amoah Darkwaah, a brilliant Ghanaian lady has depicted what it truly means to move from grass to grace after rising to obtain a master's degree from enduring so many struggles as a child due to poverty.
Recounting her story to social media manager, Benedict Asare, the highly motivated Ghanaian lady indicated that her woes began when she lost her dad at a young age and started living in movable kiosks.
"Losing my father at a very tender age, we struggled with poverty having to stay in movable houses "kiosks" where you bath and throw water away at dawn before sunrise," she said.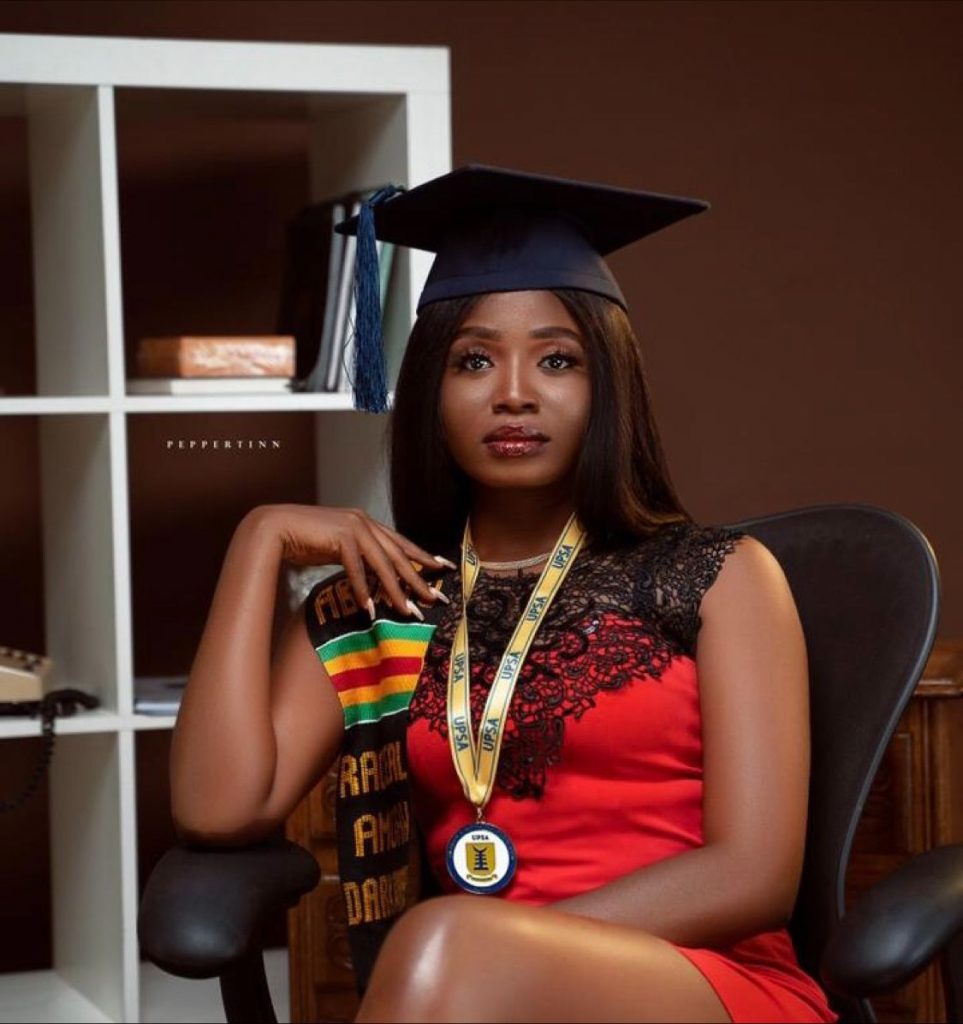 Despite all of that, Racheal Amoah Darkwaah (Msc, CISC) made a conscious effort to not be left behind in school especially when her sister was also determined to get formal education and the family could not bare the cost of supporting both of them.
"I had to attend a "calculated school" where I took two step backwards just so that my sister could finish high school before I go, just so we could bear the costs", she recounts.
Racheal went through trauma having to see her mates two years ahead of her and walking distances just to get to school as a child. Yet, all of these did not deter her from fighting for a cause as she engaged in sporting activities in high school just to get scholarship so she could stay in school as well as learning a trade in University to fend for herself whiles "perching" from friend to friend.
Although her struggles were grim, Rachael attributes her successes to more than just her efforts by admitting that the Grace of God saw her through.
"I am a pictorial evidence of from gutters to grace. We didn't give up and God didn't give up either. "Na grace carry us reach where transport no reach"", she indicated.