On June 28, 2023, an auspicious event took place at the Kempinski Hotel in Accra, Ghana. The Launch of the Institute of Leadership and Strategy (ILS) marked a significant milestone in executive training for managers and business leaders in Ghana. This ceremony saw eminent business leaders throng Kempinski Hotel: Mr. Ken Antwi (Regional HR Head Olam Food Ingredients, Africa), Wing Commander Rtd. Samuel J.A. Allotey (Management Consultant and Legal Practitioner), Nana Kwabena Yeboah (HR Director GCB Bank PLC), Senyo Adjabeng (Country Director WBHO), Mr. Michael Nartey, (Board Chairman of HR Certification Centre), Apostle Richard Dodd (Adenta Baptist Church), Rev. Clement Achim Gymah (PIWC Ridge) and many others.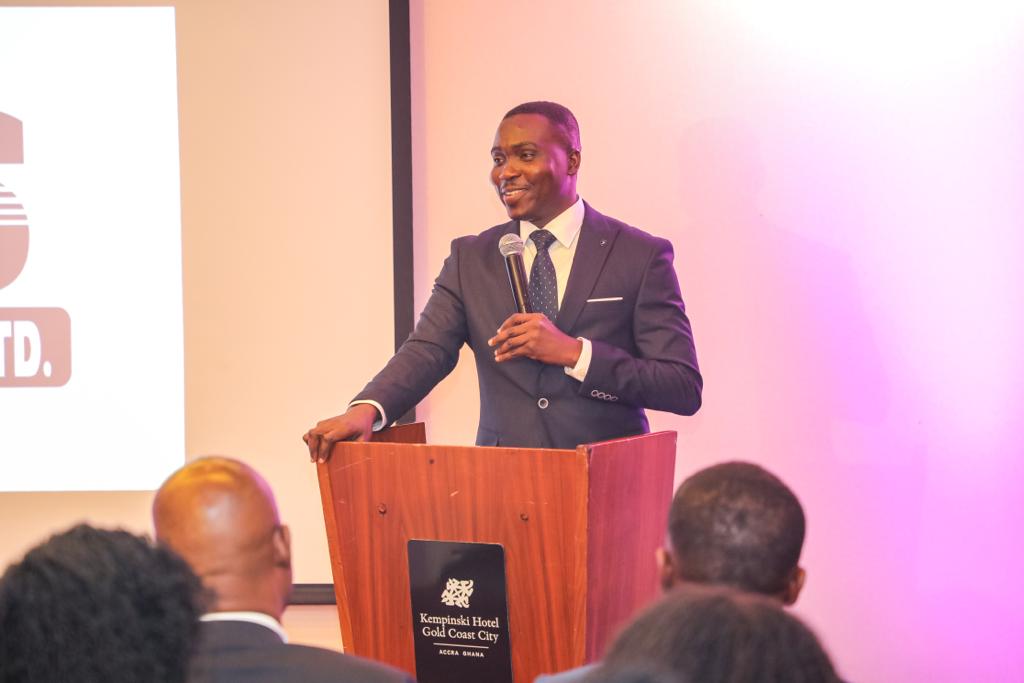 Dr. Bassay gave an overview of his leadership experiences during his undergraduate years, which ignited his ambition to make a difference in the community. Dedicated to the cause, Wing Commander Rd. Samuel J.A. Allotey, who became a key mentor, helped him achieve this objective. He disclosed that bridging the gap between business and academia is the primary goal of the recently established Institute of Leadership and Strategy.
Dr.Jeff Bassay (founder of ILS), in his address stated that, ILS has been setup to bridge the gap between industry and academia, with emphasis on providing world class training; focusing on local content, speaking to the needs of Ghanaian businesses whiles stressing on the power of strategy execution as a key thematic. He again touched on how managers are trained with technical skills and hardcore training with little or no leadership skills, which has resulted in how businesses are over managed and under led. He further opined that "The essence of leadership is change and growth" and encouraged all managers to adopt quality leadership styles, because if nothing is changing then leadership is a waste of time.
Mr. Ken Antwi, a guest of honour also highlighted issues pertaining to the importance of training managers and the mistake made by some HR's in equating good technical performance of managers to great leadership skills, with circumstances setting them up for failure when promoted into leadership positions. He therefore congratulated Dr. Jeff Bassay for his initiative to bridge the leadership gap and assured him of his support.
Wing Commander Rtd Samuel J.A. Allotey's address took a snapshot on the importance of strategy, and how it assists leaders in attaining business goals. He also likened leadership to military systems where leadership is based on the ability to direct individuals despite unforeseen circumstances due to the leader's integrity, trust and wisdom. He also congratulated Dr. Jeff Bassay for his immense growth over the years.
The debut fell on Dr. Bassay's birthday, which was a nice coincidence. The culmination of the event was the cutting of a birthday cake, which represented the cheerful celebration of both individual accomplishments and career goals. Networking, forging new connections, and celebrating the debut of ILS were all possible at an engaging picture shoot and cocktail event.