Jane Reason Ahadzie, the founder and CEO of the domestic cosmetics manufacturer JRA Cosmetics Limited, has been named Outstanding Female Entrepreneur of the Year at the ninth annual Made in Ghana Awards (MIGA 2022). She was recognized for her unwavering leadership and innovative abilities, which aided her company in becoming a top national brand for basic household products, skin and hair care, and cosmetics.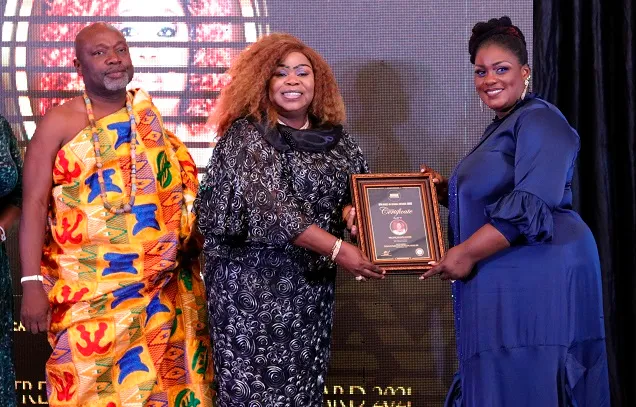 JRA Cosmetics was also named Iconic Cosmetics Brand of the Year as a formidable wholly-owned Ghanaian brand that has produced a variety of household cosmetics and homecare products over the past two decades.
The event, themed 'Ghana Beyond Imports,' was held at the Movenpick Ambassador Hotel to highlight the importance of Ghanaians prioritizing consumption and patronage of locally-made products and services to support economic growth.
Speaking to journalists after receiving the award, she attributed her attainment to years of hard work, consistency, and dedication to the cause of reducing unemployment in the country.
"This comes to affirm my strong conviction that my efforts are not in vain. I wish to thank God almighty for this great gift and the opportunity to serve my generation," she said.