Johnnie Walker, the world's number one Scotch Whisky brand (IWSR 2020) has undertaken a tree planting exercise as part of activities to mark this year's Green Ghana Day. The initiative forms part of the brand's broader sustainability efforts and its Sustainability and ESG goals.
The tree planting exercise was attended by management and staff of Guinness Ghana, customers, trade partners and the media.
In her remarks, Corporate Relations Director for Guinness Ghana, Sylvia Owusu-Ankomah underscored the importance of the tree planting exercise and the brand's commitment to sustainability.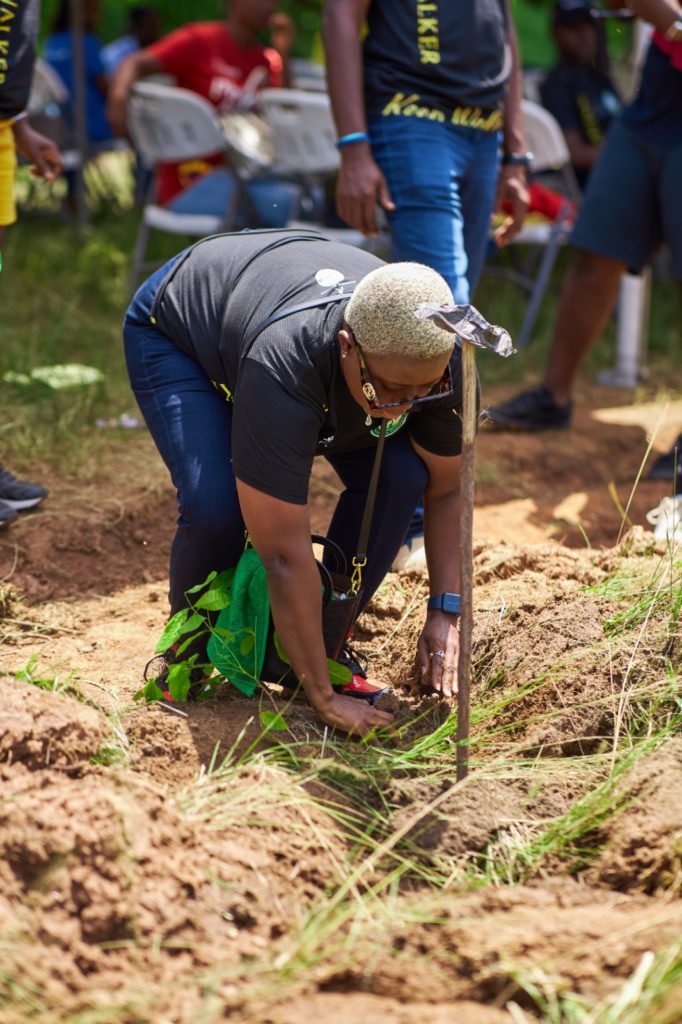 "For us at Guinness Ghana, today's tree planting exercise signifies our commitment to sustainability and taking further steps towards building a greener and more sustainable future. Over the past few years, we have made significant strides in our efforts across our business, and within the communities in which we operate, in fulfillment of our Sustainability and ESG goals. We have undertaken various interventions and initiatives in the areas of packaging innovation, plastic sustainability, recycling among others across our brands."
She added that Guinness Ghana's participation in this year's Green Ghana Day activities forms part of its long-term commitment to environmental sustainability and aligns with its 'Stepping Out of The Box' initiative.
Marketing and Innovations Director at Guinness Ghana, Estella Muzito, emphasized the importance of the collaboration to the world's leading whisky brand, Johnnie Walker.
"Sustainability has become one of major global issues and continues to play a vital role in today's world. For us at Guinness Ghana and Diageo, doing business the right way underpins all our operations. We continue to take active steps towards championing sustainability and becoming sustainable by design.
"At Johnnie Walker, we are taking a bold step to reimagine the future and lead the way for others to follow to create a better, more sustainable tomorrow. As leaders in the spirits industry, it is necessary that we contribute to a more sustainable world by adopting 'greener' and more eco-friendly ways of operating", she added.
In all, a total of 1,111 seedlings were planted. Management of Guinness Ghana called for collective action by all stakeholders towards forest restoration across the country, to enable environmental preservation and to mitigate the impact of climate change. They also commended the government and the Forestry Commission on the initiative and expressed the company's commitment to continue.
The tree planting exercise forms part of Johnnie Walker's 'Stepping Out of The Box' initiative, a sustainability project in line with Guinness Ghana's 10-year ESG action plan to become sustainable by design by 2030 known as 'Society 2030: Spirit of Progress'. Through this initiative, over 100 million cardboard packaging will be phased out globally, representing 50% of total Scotch cardboard individual bottle cartons.
The bold steps in removing cardboard packaging across Johnnie Walker Black Label and Red Label will not only reinforce the brand's commitment to championing sustainability and building Ghana's circular economy, but also contribute to eliminating over 7,000 tonnes of carbon from Diageo's supply chain.
Let's all Keep Walking to a sustainable future!