Period poverty, a significant issue characterized by limited access to menstrual products, education, and hygiene facilities, has long been a neglected public health crisis. However, thanks to the tireless efforts of WASH United, a German-based NGO, the global community has started addressing this issue by establishing Menstrual Hygiene Awareness Day in 2014. This annual event, observed on May 28th as International Menstrual Hygiene Day, aims to raise awareness about period poverty, normalize conversations surrounding menstruation, and ensure access to menstrual products worldwide. In Ghana, these initiatives have led to remarkable advancements over the past nine years.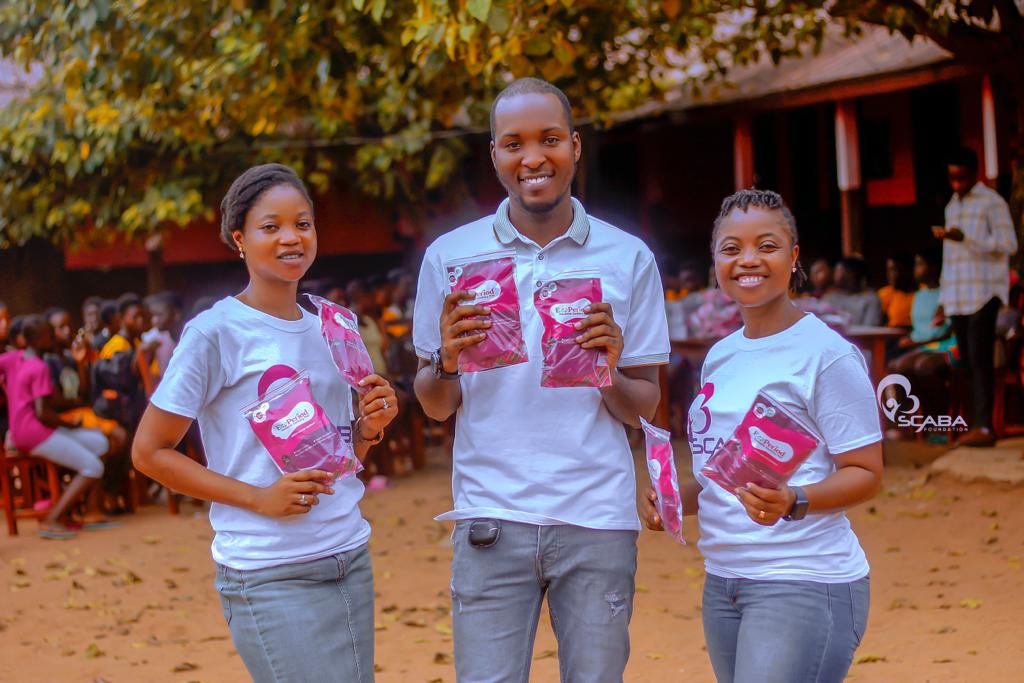 Numerous organizations and NGOs have taken steps to improve menstrual health education, dispel myths, and combat stigma within Ghanaian communities. Additionally, commendable efforts have been made to distribute free sanitary products to girls across various regions. Despite these positive strides, challenges persist, including high taxes on menstrual products, limited accessibility, inadequate sanitation facilities in schools, socio-cultural stigma, and the need for sustainable and environmentally friendly menstrual products such as menstrual cups and reusable sanitary pads.
To effectively address these challenges, intervention measures should prioritize the following:
Making menstrual products affordable and accessible through innovative approaches
Enhancing sanitation infrastructure in schools, offices, homes, and communities
Integrating comprehensive menstrual health education into school curricula to dispel stigma and provide accurate information
Collaborating with stakeholders, including government agencies, NGOs, and community leaders, to drive sustainable change.
Among the NGOs actively working to end period poverty in Ghana, Scaba Foundation stands out as a prominent advocate and contributor. Through fundraising initiatives, the foundation educates girls and women about menstrual hygiene while providing donations of sanitary products. Their comprehensive outreach program, supported by passionate volunteers, donors, and opinion leaders, ensures the delivery of sanitary products and educational materials to girls in various communities. Notably, the foundation collaborates with research centers and startups to explore innovative and sustainable methods of reducing the cost of sanitary products.
As part of the 2023 International Menstrual Hygiene Day celebrations, Scaba Foundation hosted a special donation event at Mamprobi South 3 School in Accra. Under the theme "#WeAreCommitted," this event marked the beginning of numerous outreach programs planned for the year. Founder Esther Makafui Dzikunu emphasized the foundation's unwavering commitment to ending period poverty through education and donations of menstrual hygiene products to teenage girls and women in need. Representatives from Mamprobi Hospital's Reproductive and Child Health Unit and Psychiatric Unit joined the event to shed light on the importance of maintaining good hygiene during menstruation and shared practical steps to protect mental health for overall well-being. A total of 90 teenage girls received reusable pads, panties, and exercise books as donations during the event.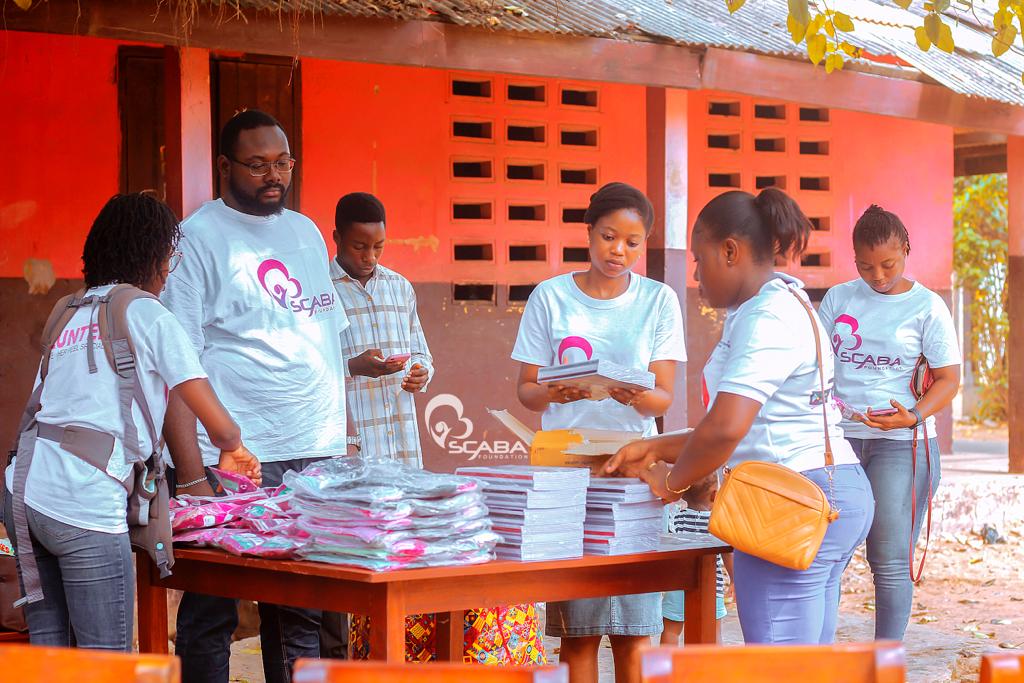 While celebrating such progress, it is crucial to acknowledge that Ghana still faces significant obstacles in eradicating period poverty, eliminating stigma, and ensuring uninterrupted education for girls. Challenges such as high prices of menstrual hygiene products, limited access, inadequate sanitation facilities, socio-cultural stigma, and compromised academic performance for girls persist despite the commendable efforts of NGOs like Scaba Foundation.
If you wish to contribute to this impactful journey and make a difference in more lives, you can reach out to Scaba Foundation through their website and social media platforms (@scabafoundation) or via SMS at +233540913107. Together, let us join forces to transform lives, eliminate period poverty, and empower girls and women throughout Ghana.