Jonathan Prince Cann, the Founder & Managing Partner of JPCann Associates Limited, a management consultancy firm headquartered in Accra, Ghana has been named the 'Outstanding Business Leadership Personality of The Decade – Management Consultancy' at the just ended National Brands Innovation Awards 2022.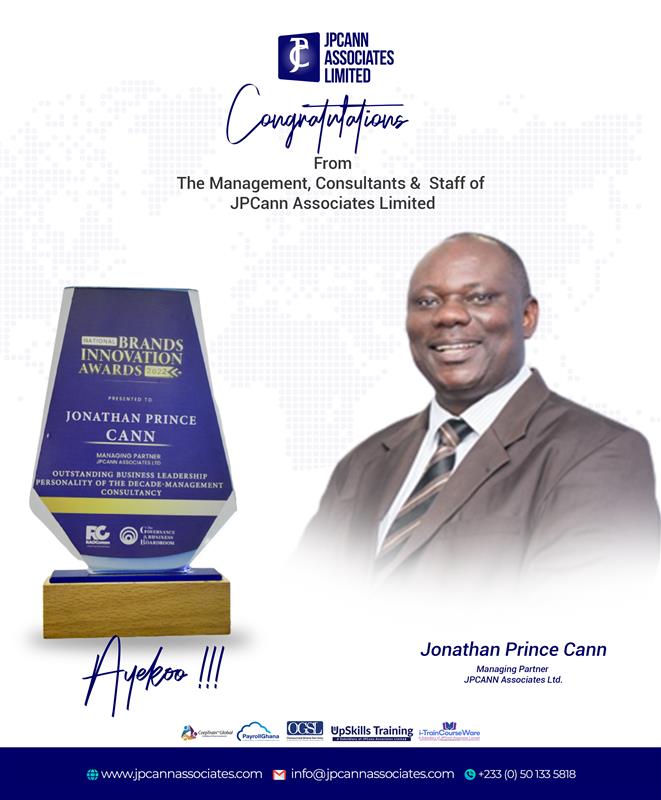 His company, JPCann Associates Limited provides business Advisory services, business process outsourcing and training & capacity building for both private and public sector institutions abd their workforce.
Jonathan has built successful brands including the JPCann Associates Limited and its other brands Upskilks Learning and CorpTrain Global. He has led his team in building a local formidable brand with international perspective and benchmarks not only in Ghana but in other Sub Saharan African nations including clientele in Liberia, Sierra Leone, Rwanda, Uganda, Kenya, Nigeria, Senegal among others.
In Ghana he has been instrumental in building capacities of institutions including UBA, CALBANK, REPUBLIC BANK, GRA, GCB BANK, SSNIT, VRA, Teachers Fund, GNPC, CBG BANK, GWCL, BUI POWER, among several others.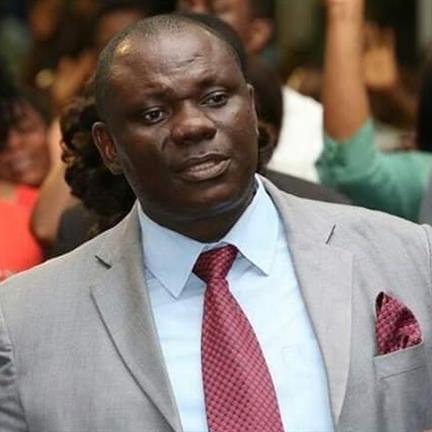 Being its maiden edition this year, the National Brands Innovation Awards 2022 awarded brands for their understanding and utilisation of the 5 I's of brand innovation – Intent, Insight, Ideation, Innovation, and Implementation – and having translated these through excellent marketing communications to increase their brand awareness, distribution, sales and fulfillment of product promise to the market.