Prime Minister Liz Truss resigned as Prime Minister of the United Kingdom and Leader of the Conservative Party in a statement issued outside Downing Street. She stated that she was doing so because she was unable to fulfill the mandate for which she was elected as Tory leader. Her premiership has been in disarray since her mini-budget last month, which shook markets and was later cancelled by her new chancellor.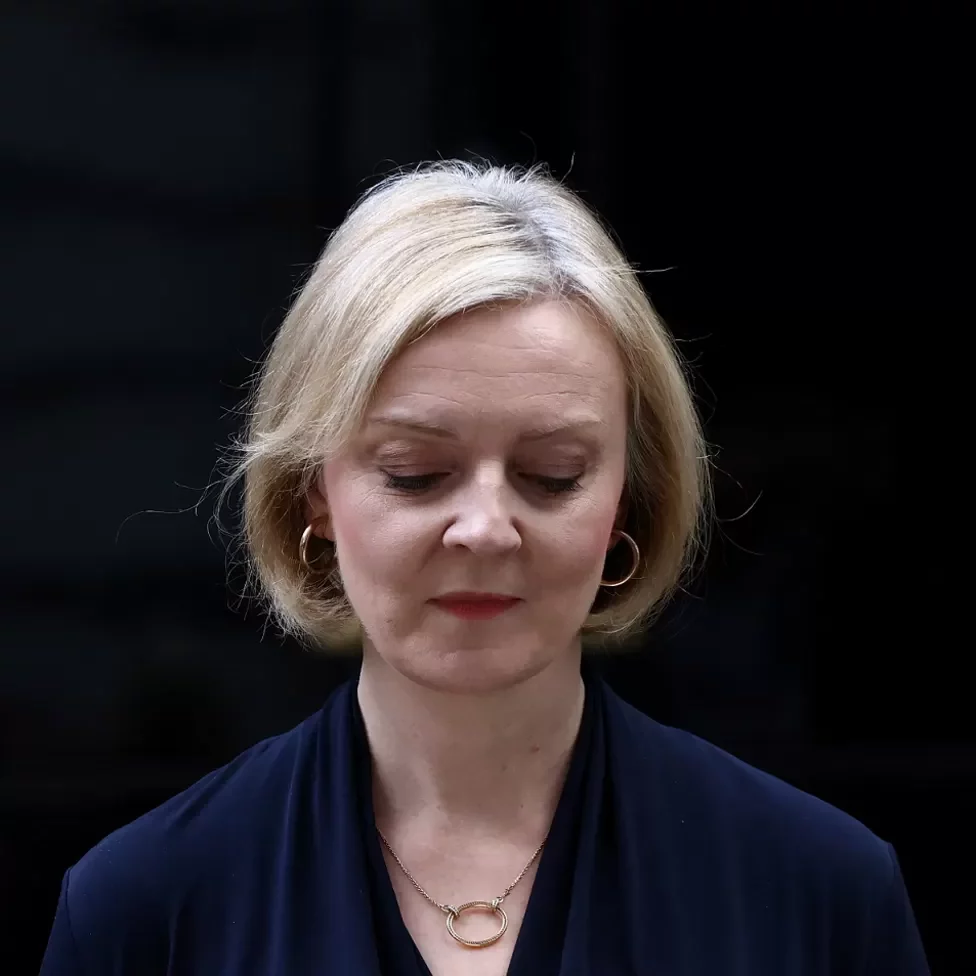 "Given the situation, I cannot deliver the mandate on which I was elected by the Conservative Party. I have therefore spoken to His Majesty The King to notify him that I am resigning as Leader of the Conservative Party," Truss said
Her decision ensures a new power struggle within the ruling Conservative Party, which has lost public support over the last year and has now deposed Boris Johnson and Liz Truss in a matter of months.
The prime minister said her government delivered on providing support for energy bills and reversing a rise in National Insurance, a tax on workers and companies. She sacked close political ally Kwasi Kwarteng as chancellor and appointed Mr. Hunt as his successor as she attempted to calm the markets
"We've agreed there will be a leadership election to be completed within the next week. This will ensure that we remain on a path to deliver our fiscal plans and maintain our country's economic stability and national security," said Truss after meeting the chairman of the 1922 committee, Sir Graham Brady.
Following her resignation speech, Labour leader Sir Keir Starmer and other opposition parties called for an immediate general election. She stated that she would remain in office until a successor formally assumes the role of party leader and is appointed prime minister by King Charles.
"I will remain as prime minister until a successor has been chosen." she said.
Truss' departure after only 45 days in office makes her the UK's shortest-serving Prime Minister in history.