A former MX24-TV news anchor Carlos Lorlornyo Atsu Calony, has been adjudged the 2021/2022 Overall Best Student in Journalism at the 2023 UniMAC graduation.
As part of his award, the journalist who is popularly referred to as Carlos Calony in the media space will be traveling to South Africa on an all-expense paid trip.
Carlos said he was grateful to God and all those who supported him through his education. He added that he had to balance work, social events, family, worship, and studies. Still, he triumphed over the difficulties.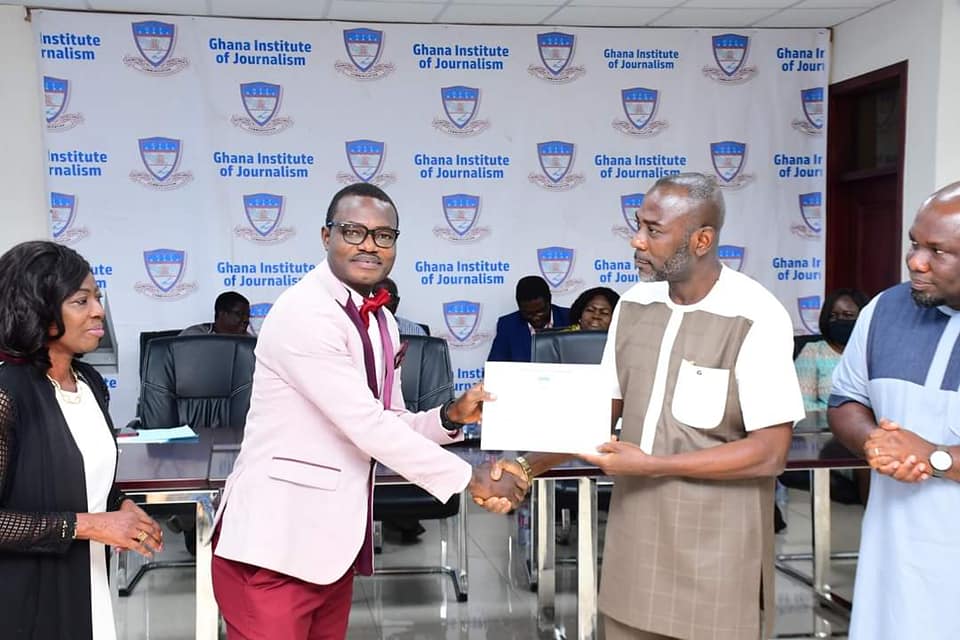 In a Facebook post, he said "I pushed through it all, sacrificing and even making some people uncomfortable. But here I am, achieving what first seemed impossible four years ago."
"This journey has taught me valuable lessons and skills that will serve me well as a professional journalist. I remain grateful to UniMAC-GIJ for the opportunity and the recognition," he added.
Meanwhile, Carlos has also been shortlisted for the coveted 2022 BBC Komla Dumor Award.
Carlos Calony, is currently enrolled at the same university pursuing a Master's degree in Public Relations and Marketing.