Rita Awuni, a teenage orphan returned to school February this year after giving birth to son Sampson Awuni. After having to drop out of school due to her pregnancy, Rita is back to chase her dream of completing Junior High School.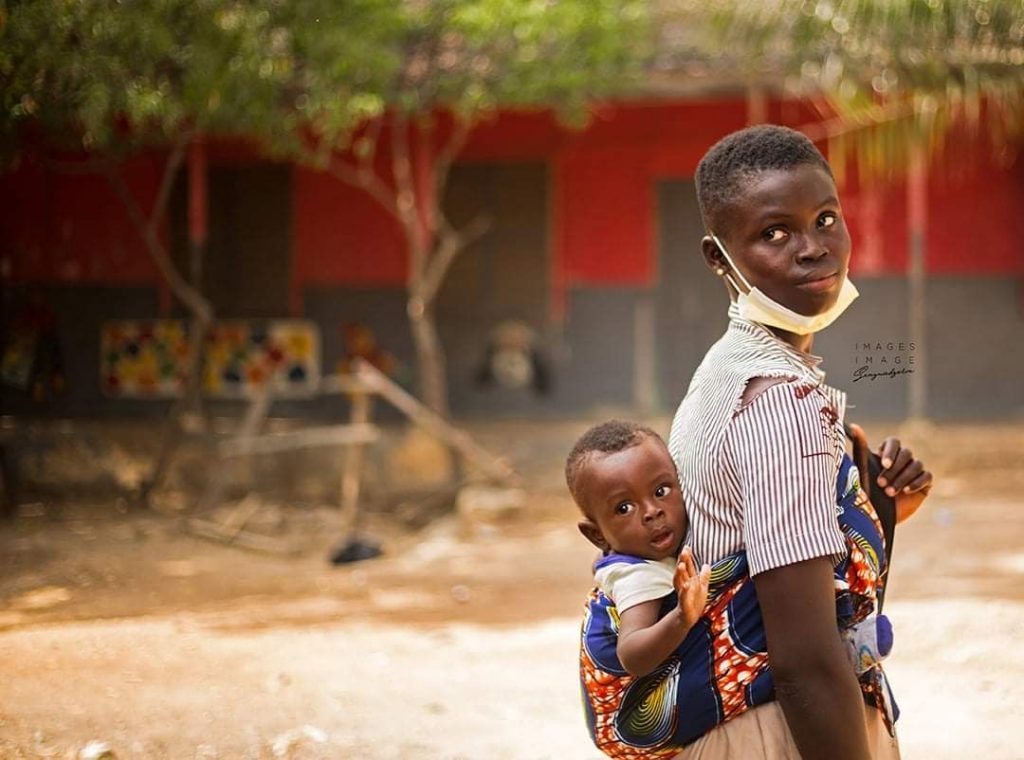 Her story was brought to light by popular Ghanaian photographer Senyuiedzorm Awusi Adadevoh who shared photos of Rita and her son, Sampson after a day at school.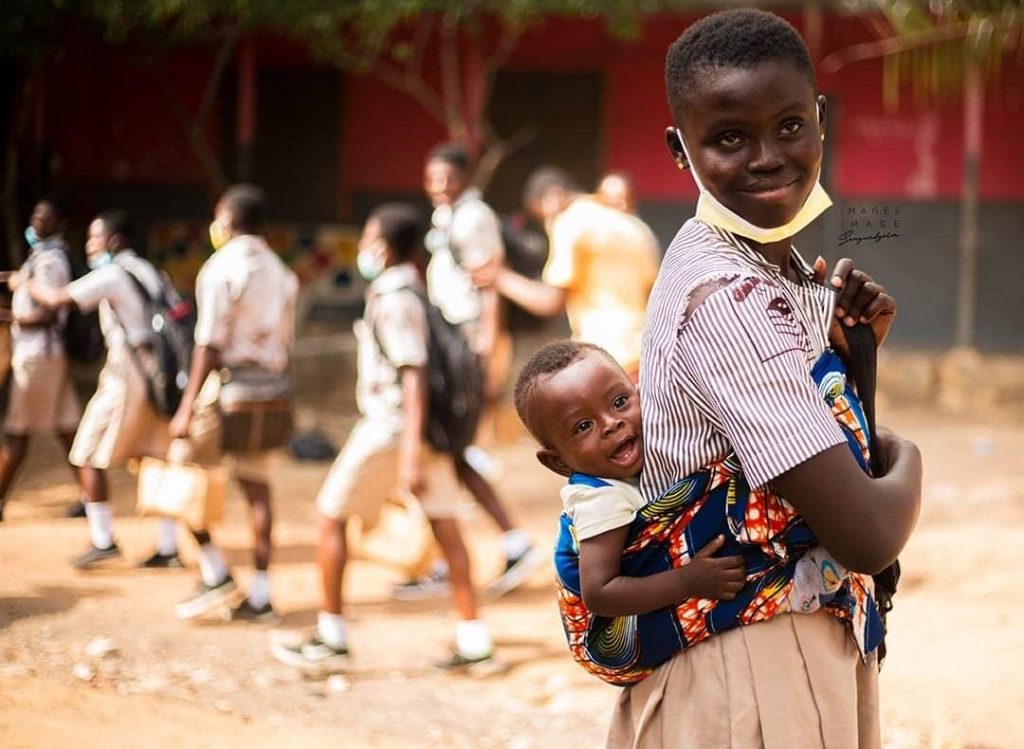 Very taken by the sight, Awusi Adadevoh asked her how she manages the child during school, to which she answered "Oh he goes to The KG side and i go to breastfeed or give him koko at break time", an arrangement her school put in place for her. Baby Sampson is only 10 months old and therefore cannot be too far from his mother for too long.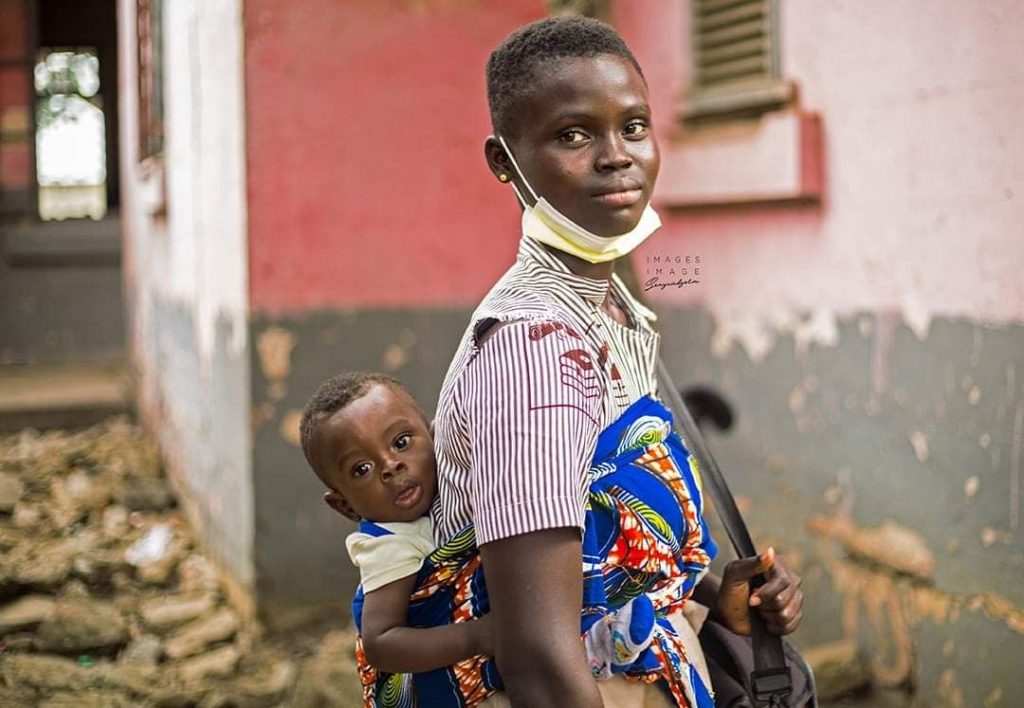 The headmistress of Rita's junior high school also seemed supportive and enthusiastic about Rita's presence in the school. "Rita Is A Nursing Mother But Vying To Finish School", she is said to have told Adadevoh.
With no family and nowhere to go, Rita, with her infant son, sleeps at the art centre and sells pure water after school to support herself and her baby.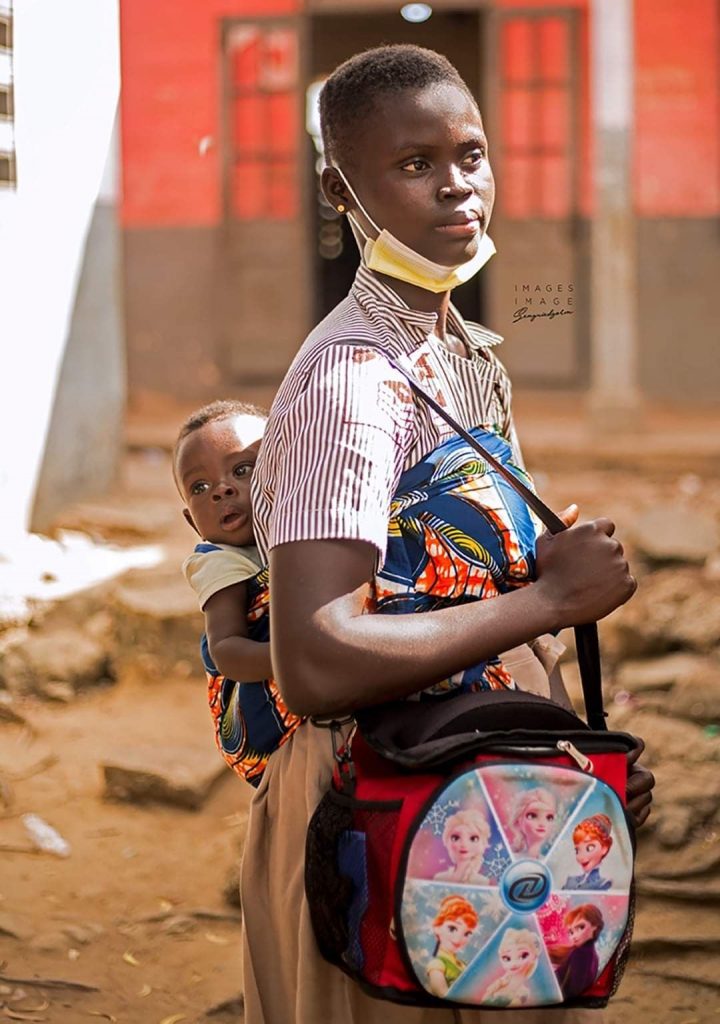 Initially confused by Adadevoh's fascination with her, she eased up after Adadevoh shared the story of how she also had to carry her baby with her to work just a few years ago.
Asked what she needed in case someone wanted to be of help to her, she said she would like "Things to sell and a place to sleep," proving she is a resourceful and hardworking young girl.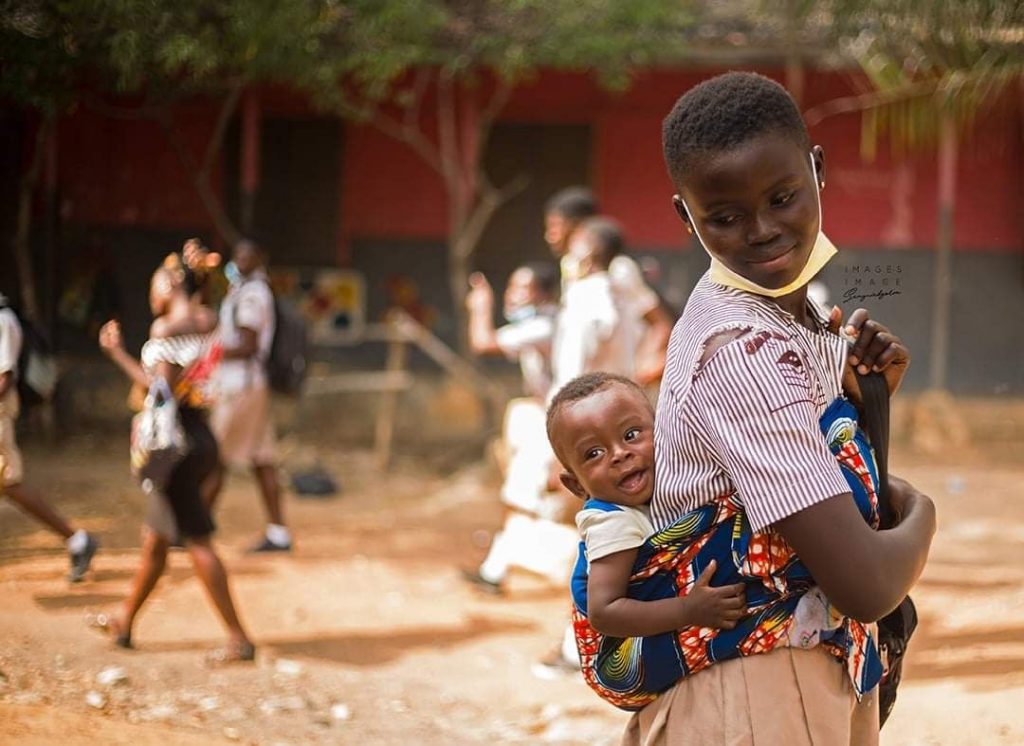 To assist Rita and baby Sampson, Adadevoh has commenced a campaign to solicit assistance for the young girl and her baby.
To donate or be of assistance, Contact Adadevoh on 0544802504.