Awa Gai, a young Gambian woman has graduated law school at the young age of 21.
Awa Gai in a celebratory post on social media platforms LinkedIn and Twitter shared the news of her most recent achievement, stating that she has become the first woman in her family to earn a degree.
She is the founder of the She Awards Gambia, "a woman-led organisation that aims at recognizing and celebrating the achievements of outstanding Gambian women from different sectors through initiatives such as the annual commemoration of International Women's Day to cater for awards in recognition of women, celebrating Gambian women in history as well as ordinary women doing extraordinary things".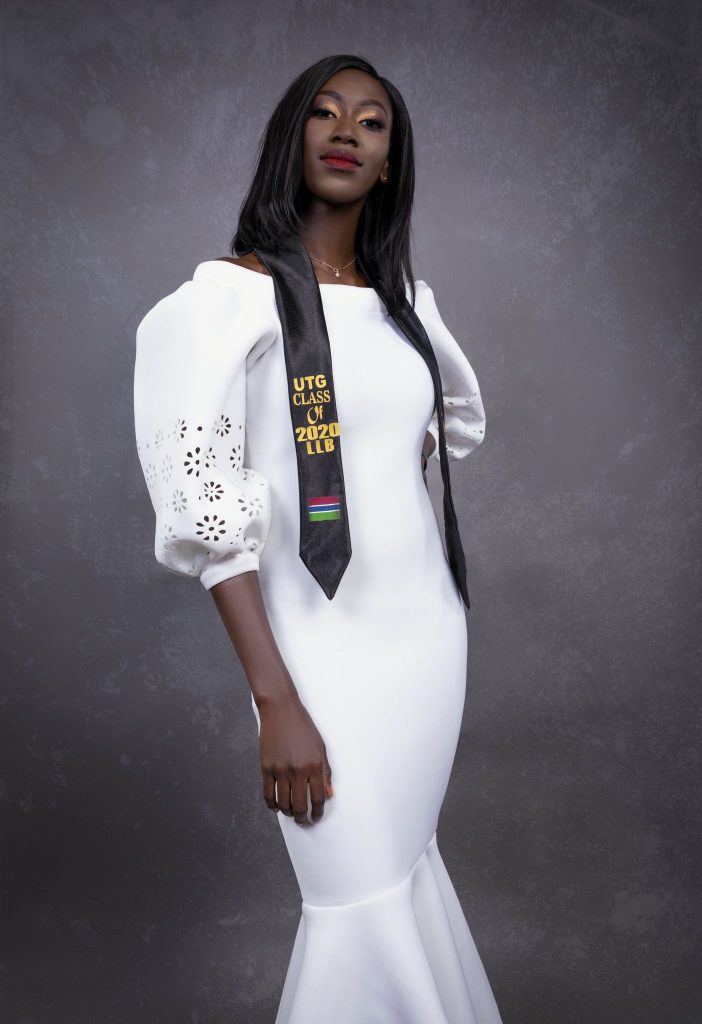 Awa is also a writer and contributor at The Law Hub Gambia and is a full time program associate for the Safe Hands For Girls organisation, a women and girls' rights activist group.
She got her law degree from the University of The Gambia, and plans to further her education in the future and to continue pushing for the rights and recognition of women and girls across Gambia.