Three years ago, Reginald Aziza made the news for bagging three first class degrees before he turned 22 years old. He took and passed his Junior School Certificate Examination (JSCE) at the age of 12. He decided to study law as a way of rebelling against his father's plan of making him study to be a neurosurgeon.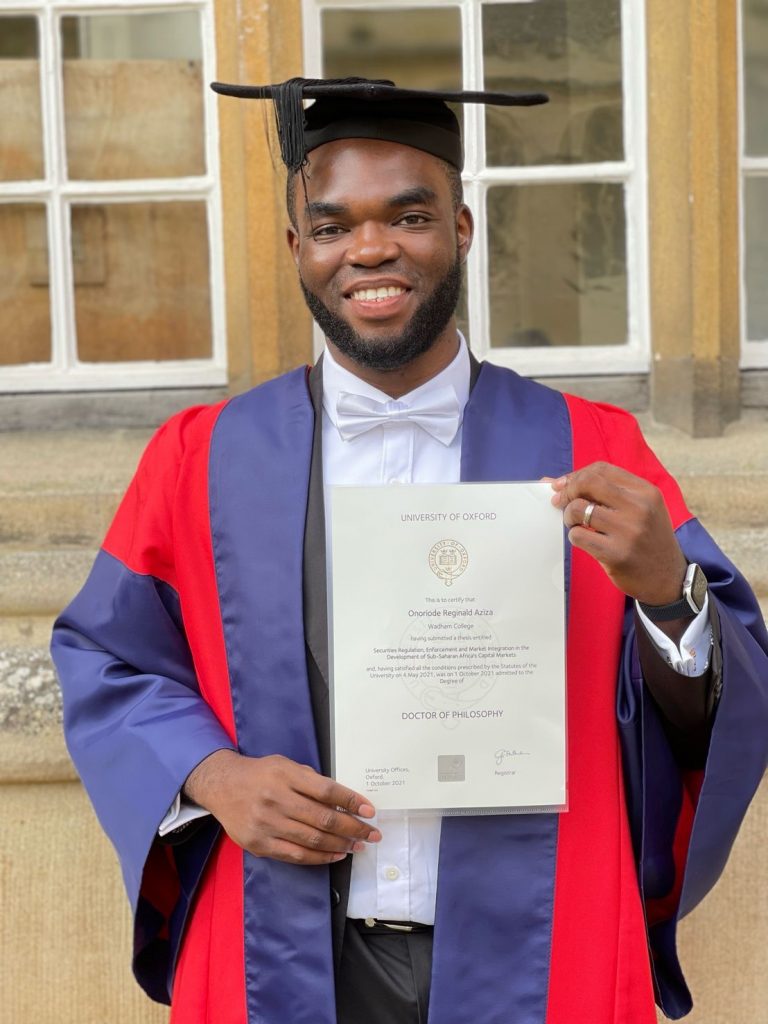 He gained admission into Obafemi Awolowo University (OAU) to study law at 15 years old, graduating as the best graduating law student from the Faculty of Law. His second degree was from the Nigerian Law School. He then secured a scholarship to attend Cambridge University where he graduated from with a Master of Corporate Law (MCL first class).
A few days ago, Aziza graduated from Oxford University with a Doctor of Philosophy degree in Law. Sharing the news, this is what he had to say:
"From the first time I attended a graduation ceremony in the University of Oxford, I dreamt of obtaining a degree from this most prestigious university.
On Friday, 1 October 2021, I was fortunate to achieve this dream, being formally conferred with a Doctor of Philosophy in Law.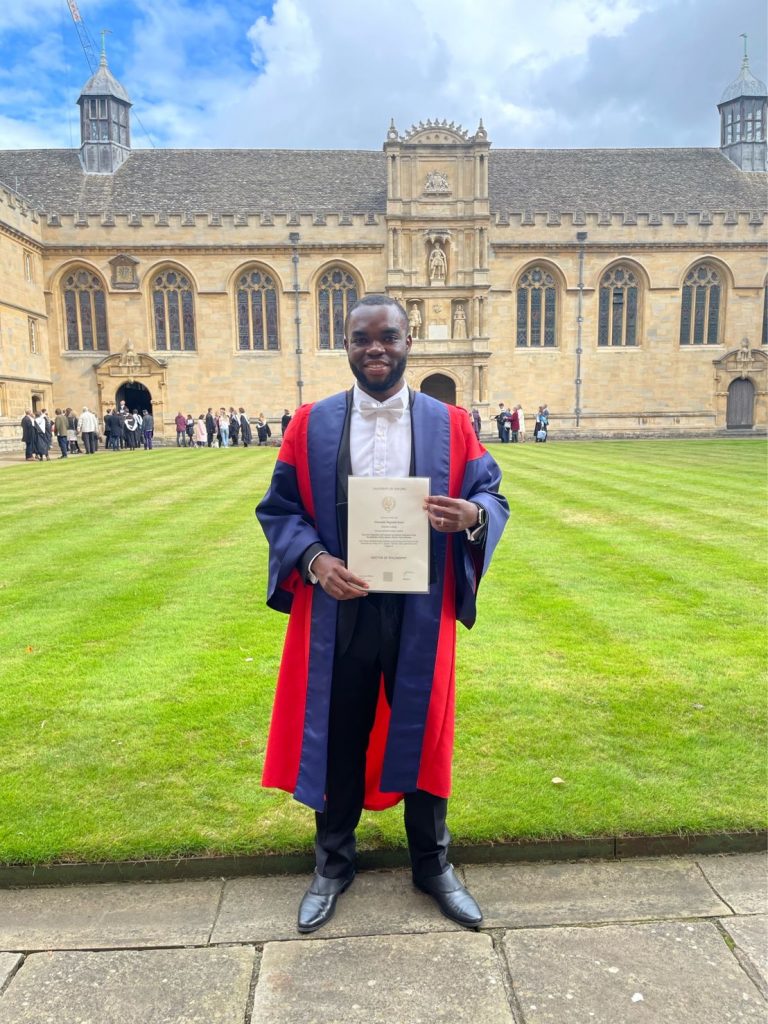 The DPhil was the product of over 3 years of relentless work, achieved with the guidance and support of an army of mentors, sponsors, teachers, friends, family, and an excellent supervisor. To you all, my most sincere appreciation! And to my Dad who laid the foundations of academic excellence, but was not alive to witness this proud moment, I dedicate this to your loving memory!
The world presents great challenges and opportunities for those prepared to apply themselves uncompromisingly to the pursuit of excellence. I face this world with renewed strength and conviction."
He was called to the Nigerian Bar in 2013. He currently works as an Attorney at Chevron Nigeria Limited and has been for the past 3 years. Aziza runs a scholarship scheme called the Reginald Aziza Leadership in Law Scholarship Award to reward and support exceptional students.