The Igbo are considered one of the largest ethnic groups out of the African continent, with an estimated thirty-one million members currently. About thirty million of these members are resident in Nigeria and its neighbouring countries, with the remaining million spread across the world.
The Igbo language is spoken in southern Nigeria, Kogi, Benue, Equatorial Guinea, Cameroon, Haiti,Barbados, Belize, Trinidad & Tobago and supplied a large chunk of words to the Jamaican Patois.
With such a huge number of speakers, it only makes sense that the language, it's history and cultural contributions to the world be studied academically. To put this in place, University of Oxford, the premier institution in the United Kingdom has reportedly appointed a new Igbo Language lecturer.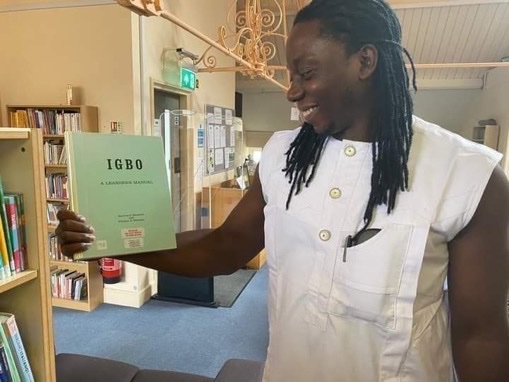 Established in 1096 and situated in Oxford, it is the oldest university in the English-speaking world and was named the world's best university for a record sixth year in a row, according to rankings published by The Times Higher Education (THE) in 2021.
Emmanuel Ikechukwu Umeonyirioha first shared the news of his appointment via global social media platform Twitter. Per his post, he is now the first Igbo language lecturer at the University of Oxford in England.
The induction took place on the 17th of February 2022 and his first lecture took place a week later, on the 24th of February 2022.