Nigerian engineer and academic Feyijimi Adegbohun has recently received his PhD in Electrical and Computer Engineering from Baylor University at the age of 26.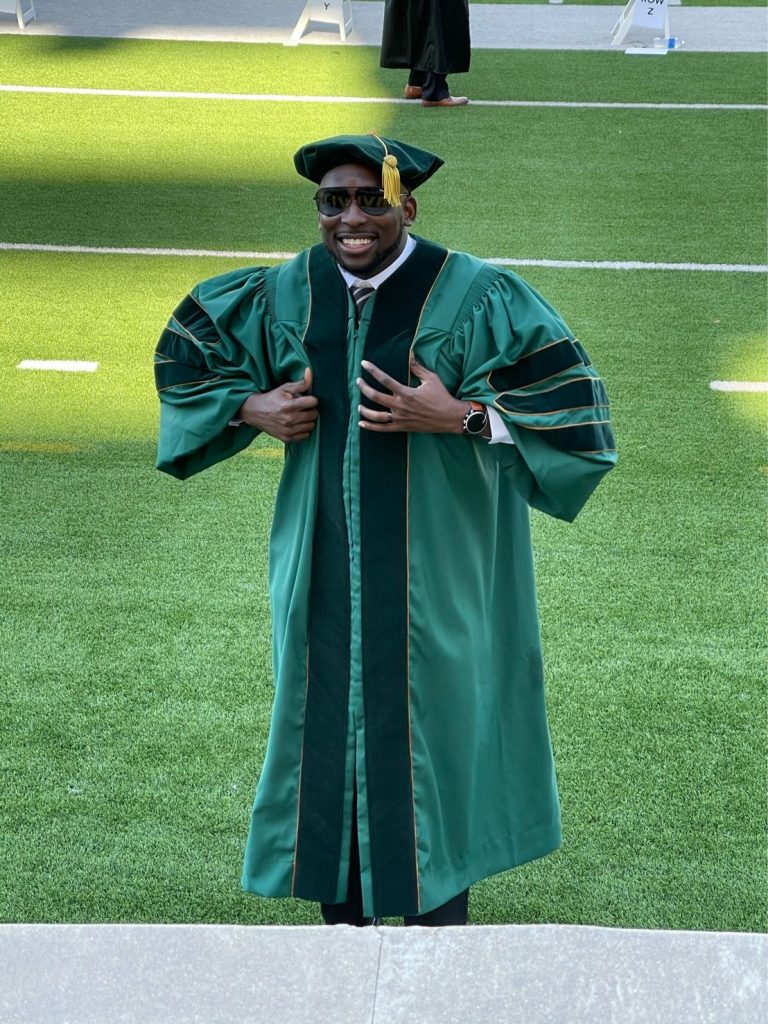 Feyijimi graduated from Kings College in Lagos, Nigeria. At the age of 17, he gained admission to Bluefield State College to study for a Bachelor's degree in Electrical and Electronics Engineering. His mother who had singlehandedly raised him to this point continued to push and support him to chase his dreams.
After graduating from Bluefield State College in 2015, Feyijimi continued to enroll in a Master program at Baylor University where he graduated with an MSc in Electrical and Computer Engineering in 2017. He continued with his PhD at the same university, earning a doctorate in Electrical and  Computer Science Engineering in 2021.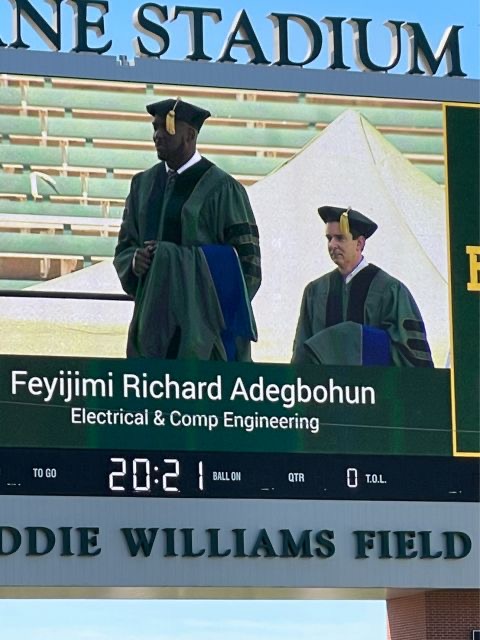 During the period of his studies, Feyijimi was working on the side to support himself. For some time between 2017 and 2020 he worked as a mobile application engineer while effectively functioning as a teaching assistant at Baylor University. Since November 2020, he has been working as a senior diagnostic engineer with Rivian.
In a celebratory post on LinkedIn, Feyijimi shared his story.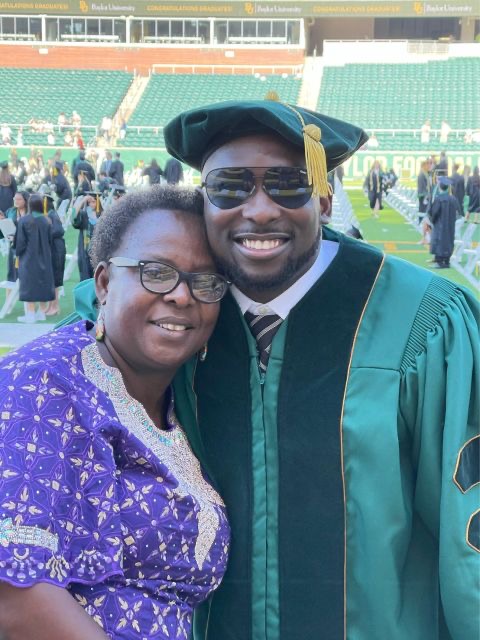 "Last week, I had the opportunity of walking the stage to receive my PhD in Electrical and Computer Engineering from Baylor University at the age of 26."
"The significance of this moment cannot be overstated, growing up in Lagos, Nigeria and being raised by a single mum that worked extremely hard to send her 17 year old kid to US, and see him through college without any student debt, I owed it to both to her and myself to give it everything I had, and that's exactly what I did."
"I hope this moment serves as an inspiration to someone out there, that regardless of your circumstances or upbringing, with hard work and dedication, success is attainable. #phdjourney #MamaWeMadeIt #wakandaforever"