Akwasi Frimpong is a Ghanaian-Dutch athlete that is representing Ghana globally in the Olympic sport of Skeleton. Born in Kumasi, he moved to the Netherlands at 8 years old and entered into the world of sports at the age of 15. He reportedly began sprinting at 15 years old, when a friend showed him a medal he had won in a race. After two years of hard work and training, Frimpong won the Dutch junior championship in the 200-meter sprint, earning him the nickname 'GoldenSprint'.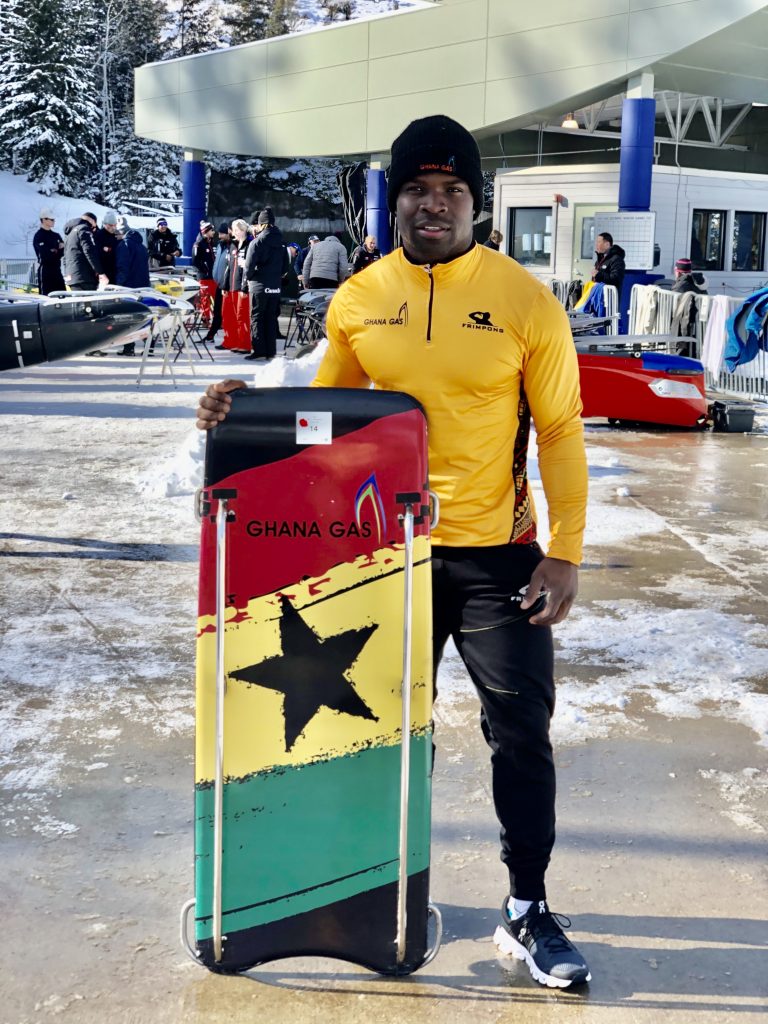 Shortly after this, Frimpong suffered a severe ankle injury that stunted his progress. Due to his illegal immigrant status at the time, he was unable to access the needed care until a physiotherapist named Michael Davidson who had been following his story decided to treat him. It took three years for Frimpong to completely recover from the injury. After finding out about opportunities in America, he applied to colleges and gained admission to Utah Valley University in 2008 where he was offered an athletic scholarship.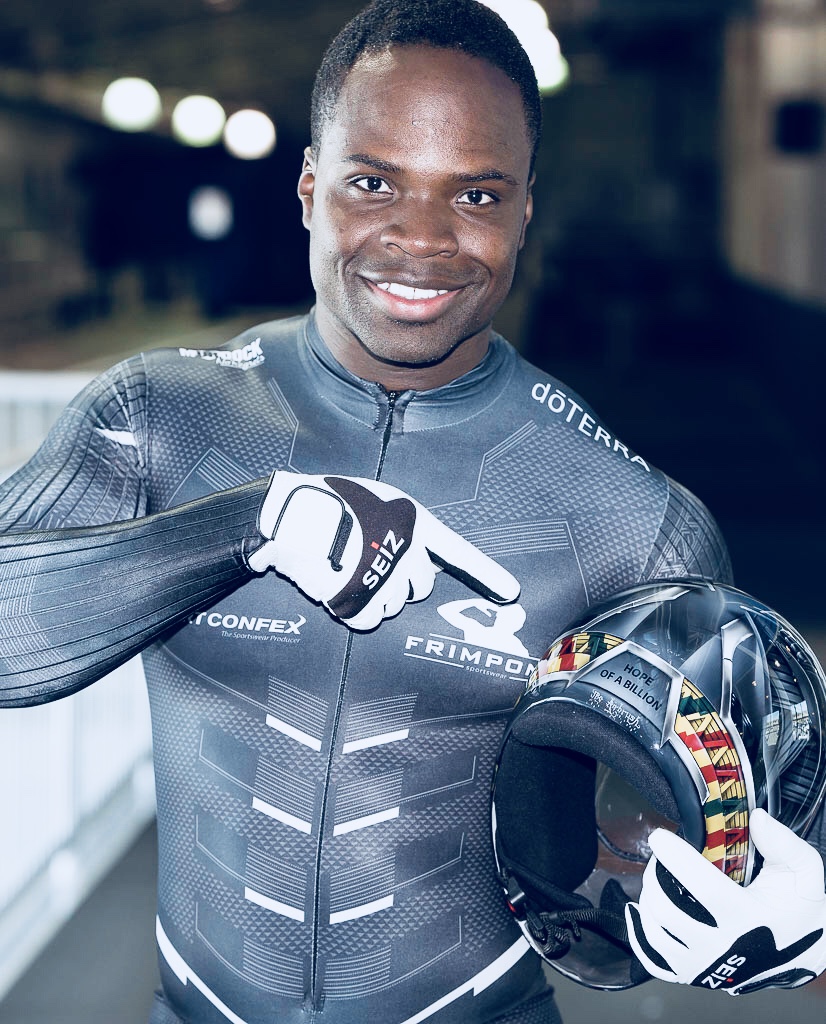 He ran for the college team in 100 meters, 200 m and the 4×100-meter relay and was part of the teams that broke the school record during the 2010 and 2011 Great West Conference Championships. In 2013, he tried out for the Dutch bobsledding team as the brakeman for the four-man World Cup Race in Park City, marking the beginning of his professional venture into winter sports. He was invited to the Dutch Pre-Olympic Team trials and was selected among seven other brakemen.
In 2018, Frimpong became the first skeleton athlete from Ghana, Ghana's second Winter Olympian and the first black male skeleton athlete in the Olympic history. He qualified for the 2018 Olympics in skeleton and was the only male athlete representing the African continent. Although he finished in last place, he became the first skeleton athlete from Africa to win an elite skeleton race sanctioned by the USA Bobsled and Skeleton Federation in Park City, Utah just two years later.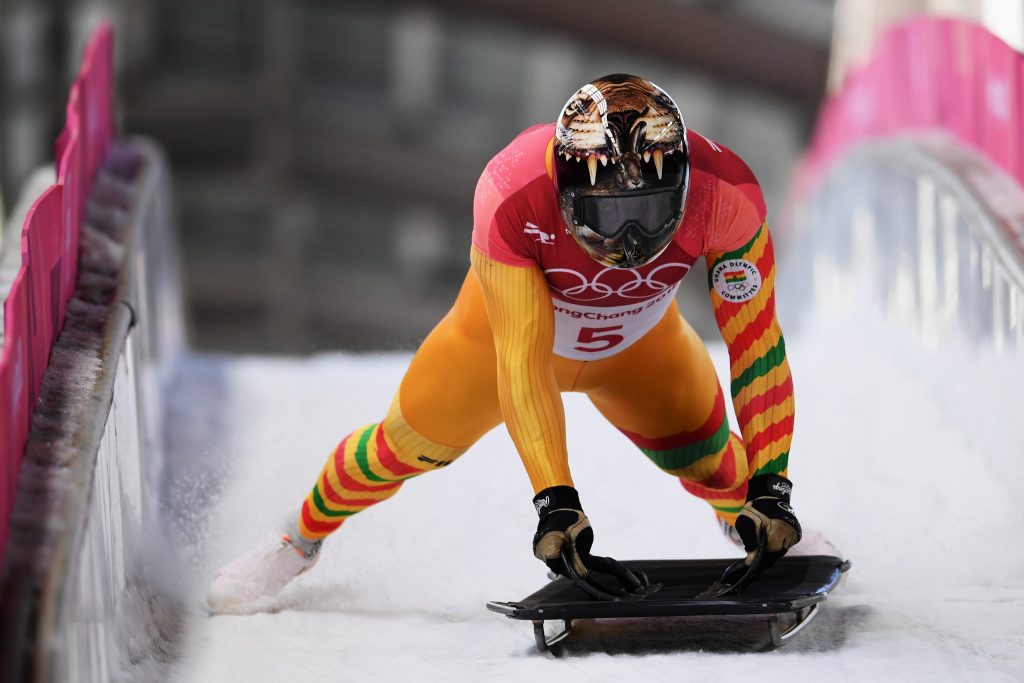 Skeleton is a winter sliding sport in which a person rides a small sled, known as a skeleton bobsled (or -sleigh), down a frozen track while lying face down and head-first. The person starts off by running to gather momentum and then lays on the sled to propagate himself.
According to his official website, Akwasi wants to use his passion and his own inspirational story to represent not just a country, but a continent. In addition to being an Olympic athlete, Akwasi is also a father, entrepreneur and public speaker who has inspired thousands of people. He believes that anything is possible with resilience, determination and hard work.
Unfortunately, he was unable to participate in this year's Winter Olympics at Beijing due to a positive COVID-19 diagnosis, in accordance with the rules of the organisers. Hopefully, he will represent Ghana again at the next one.