Maame Biney is a young Ghanaian woman based in the United States who became the first Black woman to qualify for a U.S. Olympic short track speedskating team ahead of the 2018 Pyeongchang Olympics at 18 years old, as well as being the youngest skater in the team's history. During the competition, she made it to the quarterfinals of the 500m race but was eliminated in the qualifying heat of the 1500m event.
Having relocated from Ghana to Virginia with her father at just 5 years old, Maame is making history in the world of speedskating by pioneering a revolutionary new speedskating training technology. Using motion sensors and pressure technology to capture her every move on the ice in 3D, Biney and her coach Simon Cho were hoping bring home the United States' first Olympic women's short track medal in 12 years at this years Beijing Olympics. Unfortunately, she has been eliminated.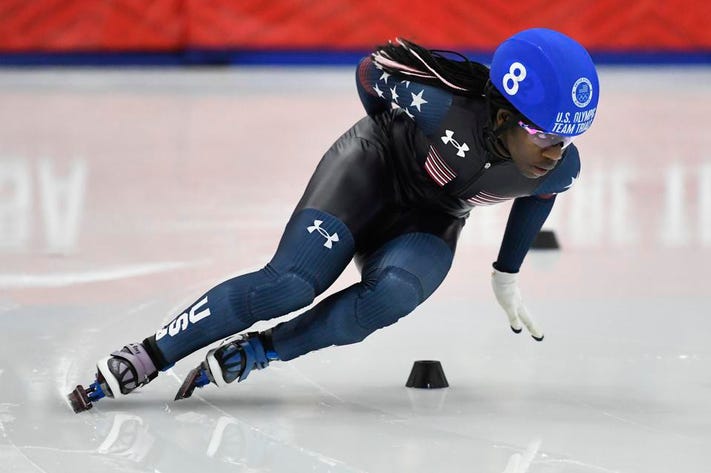 Speedskating is a sport in which instead of athletes running on a track, they compete on ice tracks by skating over a designated distance to see which athletes reach the finish line first. It is very similar to track racing, but only on ice and with skates. Athletes in this sport need to poses impressive reflexes and control to manoeuvre the race safely due to the significant speeds at which they go.
Heading into the Beijing Games this year, Biney hoped to set a new world record for the women's 500 meter, currently 41.936 set by Canada's Kim Boutin at an ISU Short Track Speed Skating World Cup event in Salt Lake City, Utah, in November 2019. Biney's personal best is 42.807, so she needed to shave a full second off her time—something she will no longer be able to do at this year's Olympics.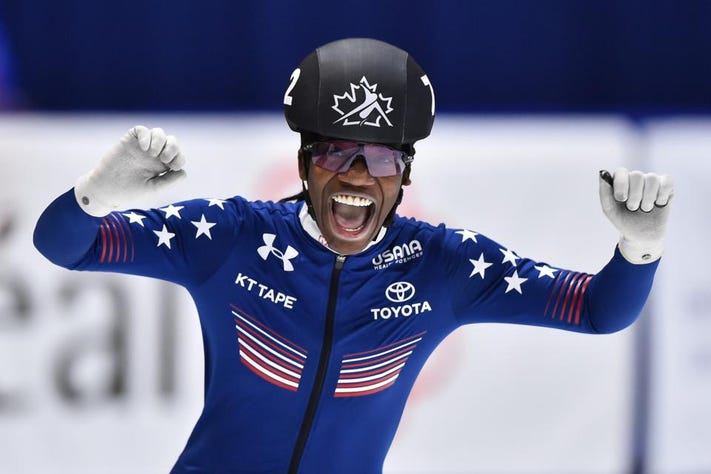 Last year, Maame made the news by sweeping the podium at the 2021 U.S. Short Track Speedskating Championships, winning gold in the 500m, 1000m and 1500m and earning the women's overall title. This, according to reports, gave her the confidence she needed to face this year's competition.
Now 22 years old, Maame expressed her gratitude for being able to compete for an adopted country that has allowed her to make her living doing this.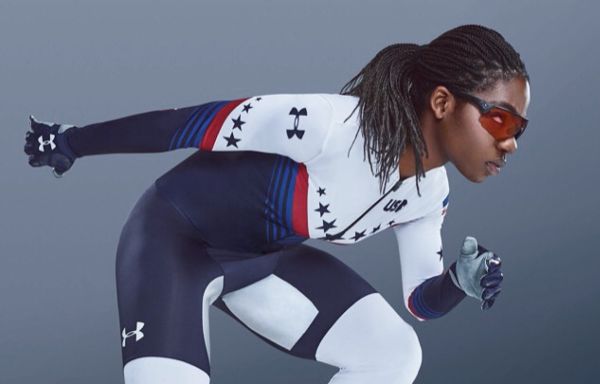 "It's such an honor to represent the U.S. because the U.S. has given me so many opportunities and also my dad so many opportunities for me to be here right now. I'm entirely grateful. I know that if it was the same situation in Ghana I would be doing different things. I wouldn't be here."
Currently, Maame Biney is working towards becoming a sports psychologist. From a very young age, she has wanted to do something to help people, to use the knowledge she has gained as an elite athlete to help other athletes. She believes she can help so many athletes and so many people around the world.