Her Excellency Martha Ama Akyaa Pobee, a Ghanaian diplomat has been appointed as the new Assistant Secretary-General for Africa in the Departments of Political and Peacebuilding Affairs and Peace Operations. Following the legacy left behind by the late Kofi Annan, she is well on her way to making history in global politics.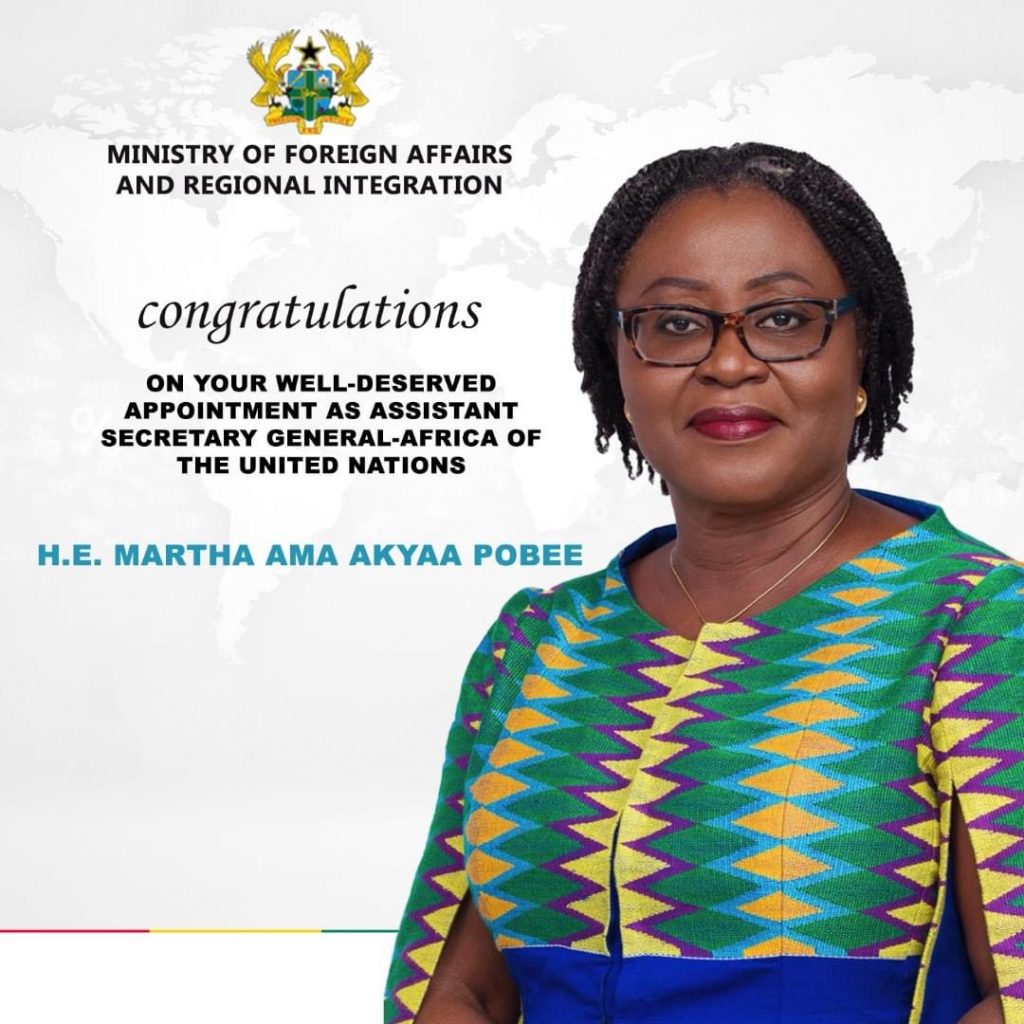 The announcement was made by The UN Secretary-General António Guterres, who expressed deep gratitude to her for her service and contributions as the first Assistant Secretary‑General for Africa in the Department of Political and Peacebuilding Affairs and Peace Operations.
This appointment is not Mrs Pobee's first diplomatic position. With over 30 years of experience in international affairs and diplomacy, she is more than qualified to execute her duties and do even more. Currently Chief Director of the Ministry of Foreign Affairs and Regional Integration, she has worked as Ambassador and Permanent Representative of Ghana to the United Nations between 2015 and 2020. This position opened the doors to her involvement in world affairs in various capacities like the Chair of the African Group of Ambassadors in New York, Vice-President of the seventy-first session of the United Nations General Assembly, Chair of the New York Group of Friends of the African Women Leaders Network, Co-Facilitator of the High-Level Meeting on Financing for Development 2019, and Co-Chair of the Group of Friends on Gender Parity at the United Nations, among others.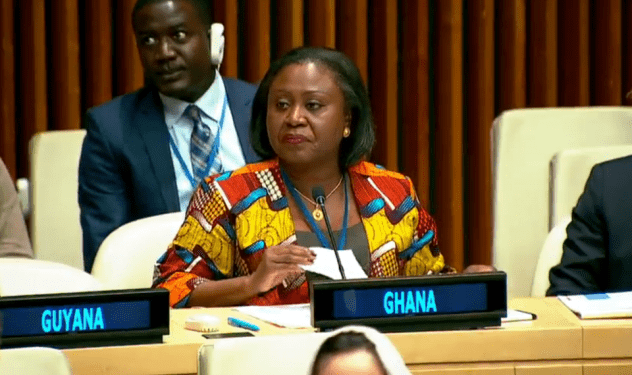 Before all of this, she served as Deputy Head of Mission and Chargé d'affaires at the Ghana High Commission in Pretoria (2012-2015), Director of the Information and Public Affairs Bureau at the Ministry of Foreign Affairs (2010-2012) and Head of Chancery at the Ghanaian Embassy in Washington, D.C. (2006-2010). She was Acting Director of the Bureaux for Human Resources and Administration (2006) and for Information, Culture and Linguistics (2004-2006).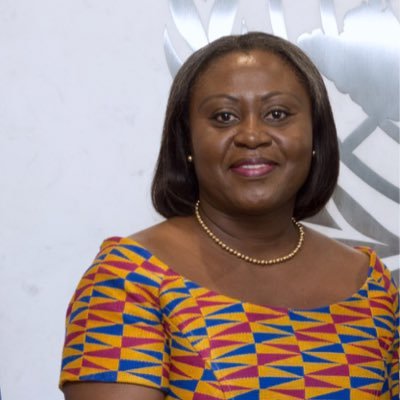 Martha Ama Akyaa Pobee is a graduate of the University of Ghana where she studied for a Bachelor's in English and Philosophy. She got her master's degree in development studies with a specialization in women and development from the Institute of Social Studies in The Hague. She also has diplomas in public administration and multilateral diplomacy from the Ghana Institute of Management and Public Administration and the Geneva Institute of International Studies.