Pamela Ashley Uba, a 26-year-old Nigerian-born woman has emerged as Miss Ireland 2021, making her the first black woman to hold the title in the 74-year history of the pageant.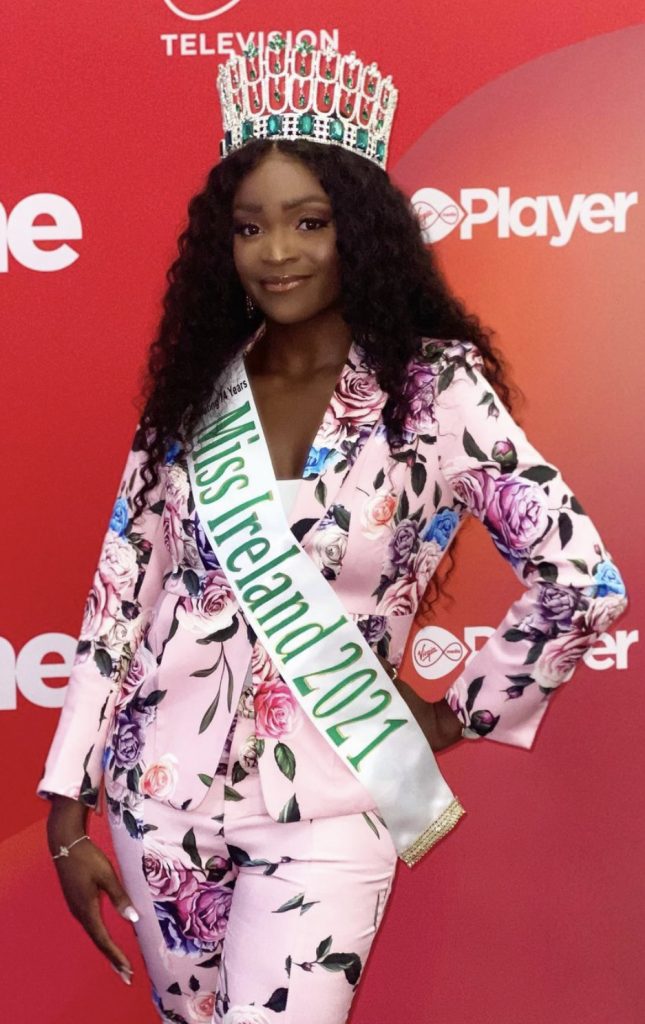 Pamela was born to Nigerian parents in Johannesburg, South Africa in 1995. In 2003, her family moved to Ireland as asylum seekers. During their first 10 years there, the entire family was in direct provision, a system for those in need of international protection where nobody is allowed to work but rather receive £9 a week for upkeep. This made life difficult for the family until they were finally discharged from the system with Irish citizenship.
Pamela is a part-time model and medical scientist. She earned her undergraduate degree in medical science at Galway-Mayo Institute of Technology, before graduating with a Master's degree in clinical chemistry from Trinity College Dublin. She works as a medical scientist at University Hospital Galway, stationed at the frontlines during the COVID-19 pandemic surge in the country to monitor the inflammatory process in patients who have contracted COVID-19.
Pamela started pageantry only in March 2020 during the COVID-19 pandemic. She partook in the Miss Galway pageant and emerged winner, even without any prior modeling experience. She went on to represent the Galway County in the Miss Ireland pageant and now wears the crown.
When asked about her experience during the resettlement to Ireland, she said: "I was in [direct provision] for 10 years, not knowing what was happening or when my life could start. People need to be able to live their lives. I hope Ireland continues to help people, but the direct provision system needs to be rethought and possibly removed." She has since dedicated herself to raising money for educational support for children in direct provision.
With her recent win as Miss Ireland, she will be representing the country in the 70th Miss World Competition, scheduled to hold in December 2021.