Women in Science, Technology, Engineering and Mathematics are shaking up the world in major ways. Wendy A. Okolo is one of such women, an aerospace research engineer in the Intelligent Systems Division at NASA Ames Research Center.
Born and raised in Nigeria, she is an alumnus of Queen's College, an all-girls secondary school in Lagos, Nigeria. After graduating from Queen's College, she got admitted into the aerospace engineering program at the University of Texas at Arlington from where she graduated in 2010. She also obtained a PhD in aerospace engineering from the same University of Texas at Arlington, making her the first black woman to achieve this.
She started out as an intern working on NASA's Orion spacecraft. Over the course of two summers, she interned with the Requirements Management Office in Systems Engineering and the Hatch Mechanisms team in Mechanical Engineering. During her graduate school years, she worked in the Control Design & Analysis Branch of the Air Force Research Laboratory (AFRL) at the Wright-Patterson Air Force Base.
During Okolo's undergraduate years, she served as president of the Society of Women Engineers at the university. Today, she is also the Special Emphasis Programs Manager for Women at The Ames Research Center (ARC), also known as NASA Ames, a major NASA research center at Moffett Federal Airfield in California's Silicon Valley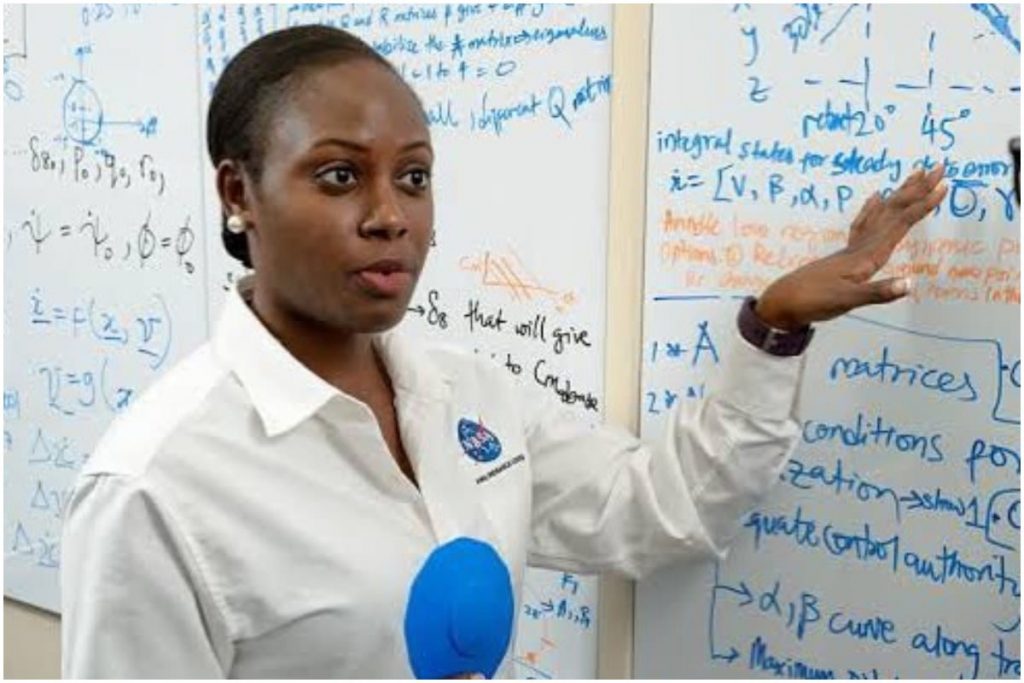 Wendy is a Sub-Project Manager in the Intelligent Systems Division of NASA Ames. She is a research engineer in the Discovery and Systems Health Technology (DaSH). In addition to this, she has received several awards including the Amelia Earhart Fellowship (2012), the AIAA John Leland Atwood Graduate Award (2013), the BEYA Global Competitiveness Conference Award (2019) for The Most Promising Engineer in the United States government, the Women in Aerospace Award (2019) for Initiative, Inspiration, & Impact and a few others.