Robert Nii Arday Clegg, Esq. has, yesterday, shared the news of successfully passing the New York State Bar Exam at the age of 47. The exam is considered one of the most difficult in the world, making Nii Arday Clegg's success at first attempt a remarkable feat.
Robert Nii Arday Clegg is known in Ghana as a television and radio journalist and lawyer. Before taking up law as his full time career, he last worked at Starr 103.5 FM Ghana as a Morning Show host, leaving in February 2017.
Robert studied Law at the Faculty of Law at the University of Ghana where he won the Bentsi-Enchill Prize for being the Best Graduating Student in Law. He then enrolled at the Ghana School of Law and was called to the Ghanaian Bar in 2006, winning 4 prizes on the occasion in the Law of Interpretation, Taxation and Industrial Law.
Robert obtained a Master of Laws (LL.M.) Degree from Harvard Law School in 2014 and garnered double Honors in the process. At Harvard, Robert was one of 11 students of his graduating class who belonged to the Corporate Law, Finance & Governance Concentration under the directorship of Prof. Mark J. Roe.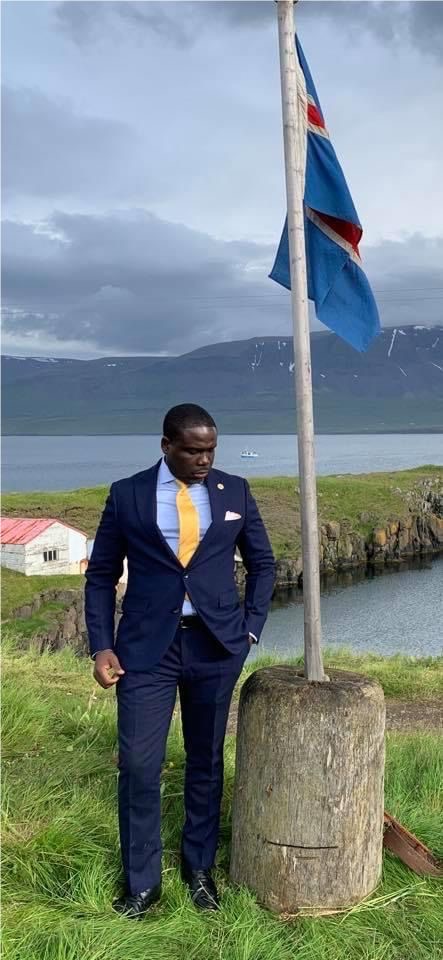 During his about two decades of media career, Clegg was nominated as Radio Presenter of the Year 2002, having gained national prominence for interviewing former President Jerry John Rawlings, then Vice-President Prof. John Evans Atta-Mills (the late former President of Ghana), then Member of Parliament John Mahama (later President of Ghana), Emmanuel Bob-Akitani, the main opposition candidate in the Togolese presidential elections of 2003 and 2005 at the time when he was in hiding.
He has received a number of nominations and was also adjudged the Television Current Affairs Talk Show Host of the Year at the 2012 RTP Awards.He was a TEDx Accra speaker in 2016.
Sharing his success at the bar exam, he posted this on LinkedIn with a photo:
"15 years after I qualified as a lawyer in Ghana, 7 years after my Harvard LL.M., I am happy to announce that I passed the New York State Bar Exam at the ripe age of 45 – first attempt. To God be the Glory."
His post now has over 8,000 reactions with friends and family congratulating him.