Participants at a roundtable discussion on sexual harassment in the workplace advocated for corporate organizations to institute and enforce workplace policies on the issue to promote a safe work environment. The discussion was part of a series of public talk organized by the National Commission for Civic Education (NCCE). Mrs. Sheila Minka-Premo, lawyer and convenor of the Affirmative Action Bill Coalition, Mrs. Ama Lawson, General Manager, Human Resources and Administration for Media General, and Mrs. Alberta Laryea-Gyan, Head of the Gender Department at the Trades Union Congress, all contributed to this discussion.
They claimed that sexual harassment policies in workplaces would not only protect workers' rights and sustain business growth but would also serve as a deterrent to potential offenders.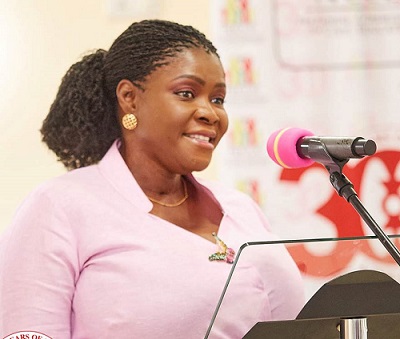 Chairperson of the NCCE, Ms. Kathleen Addy, stated that the Commission would consider collaborating with organizations such as the Trades Union Congress to guarantee ratification of the International Labour Organization's (ILO) recommendations on sexual harassment and advocate for their implementation in workplaces. "The idea is to increase awareness on the menace to empower workers to speak up and exhibit full commitment to promoting gender equality at the workplace," she said.
Mrs. Minka-Premo stated in her submission that while both men and women were vulnerable to sexual harassment, women were especially vulnerable to the two types of harassment that were prevalent in the country: "quid pro quo" and "hostile work environment."
According to Mrs. Lawson, noting a 2017 BBC survey piece on workplace sexual harassment, at least 30% (3 out of 10) of all women worldwide have faced the threat, with 63 percent failing to file a complaint. According to the survey, three out of every four sexual harassment claims at work go unreported, and 55 percent of preys who speak up about their ordeal face retribution from perpetrators. She emphasized the importance of having an accessible policy on sexual harassment in the workplace with clearly defined conditions that include, among other things, a medium for reporting an act, confidentiality, obscurity, victim protection, and sanctions.