Kwasi Kwarteng, a Ghanaian-born British Finance Minister, has been sacked by British Prime Minister Liz Truss.
Liz Truss is preparing to invert a decision announced in the country's mini-budget delivered by Kwasi Kwarteng, according to a Reuters report citing the UK Times newspaper.
Since then, the mini-budget has caused financial turmoil in the markets and a revolt among Conservative MPs in the United Kingdom.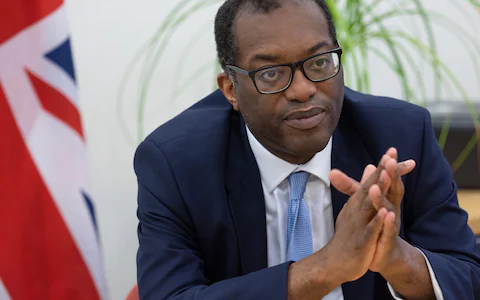 Kwasi Kwarteng was recently designated as the United Kingdom's Chancellor of the Exchequer, a position he held for six weeks. His appointment came at a critical time in the country, when it is dealing with high living costs, layoffs in the public sector, and other issues.
Kwasi Kwarteng, 47, was appointed as the head of the British Treasury in September 2022, following the appointment of new UK Prime Minister Liz Truss, with the responsibility of attempting to pull the UK out of a serious cost-of-living crisis without plunging the public finances into the abyss.
He succeeded Nadhim Zahawi, an Iraqi-born Kurd, who succeeded Rishi Sunak, of Indian origin, and Sajid Javid, of Pakistani origin, as the Conservative Party's more inclusive face.
In his resignation letter to the prime minister, Kwarteng said: "You have asked me to stand aside as your chancellor. I have accepted. When you asked me to serve as your chancellor I did so in full knowledge that the situation we faced is incredibly difficult, with rising interest rates and energy prices. However, your vision of optimism, growth and change was right.
"As I have said many times in past weeks, following the status quo was simply not an option. For too long this country has been dogged by low growth rates and high taxation. That must still change if this country wants to succeed."
His dismissal makes him the UK's second-shortest-serving Chancellor on record.