The Vice-Chancellor of the University of Ghana, Prof. Nana Aba Appiah Amfo has been  honoured at the 2021 Grow, Unite, Build Africa (GUBA) Awards with the GUBA Nana Yaa Asantewaa Woman of Enlightenment, an award that celebrates courageous and resilient women in academia.
With the theme "Celebrating a symbol of Courage and Resilience", this year's edition of the awards sought to acknowledge African women and women of African origin for their positive impact on society.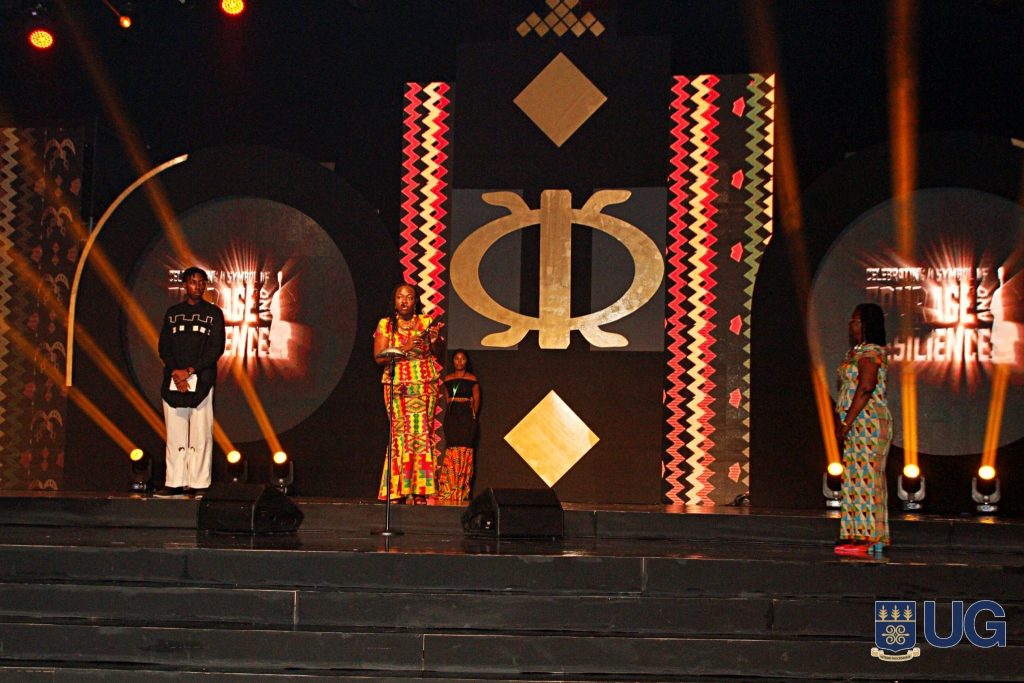 Professor Nana Aba Appiah Amfo became the first female Vice-Chancellor of the University of Ghana after being elected on October 20, 2021. A professor of Linguistics, she served as the acting Vice-Chancellor of the university from August, 2021. Before then, she was the Pro Vice-Chancellor in charge of academic and student affairs.
An alumna of the University of Ghana, Professor Nana Aba Appiah Amfo had her secondary education at Holy Child School and Archbishop Porter Girls' Secondary School. She attended the University of Ghana from 1991 to 1996 for a Bachelor's degree in French and Linguistics. She proceeded to obtain her MPhil (2001) and PhD (2007) degrees in Linguistics from the Norwegian University of Science and Technology in Trondheim, Norway.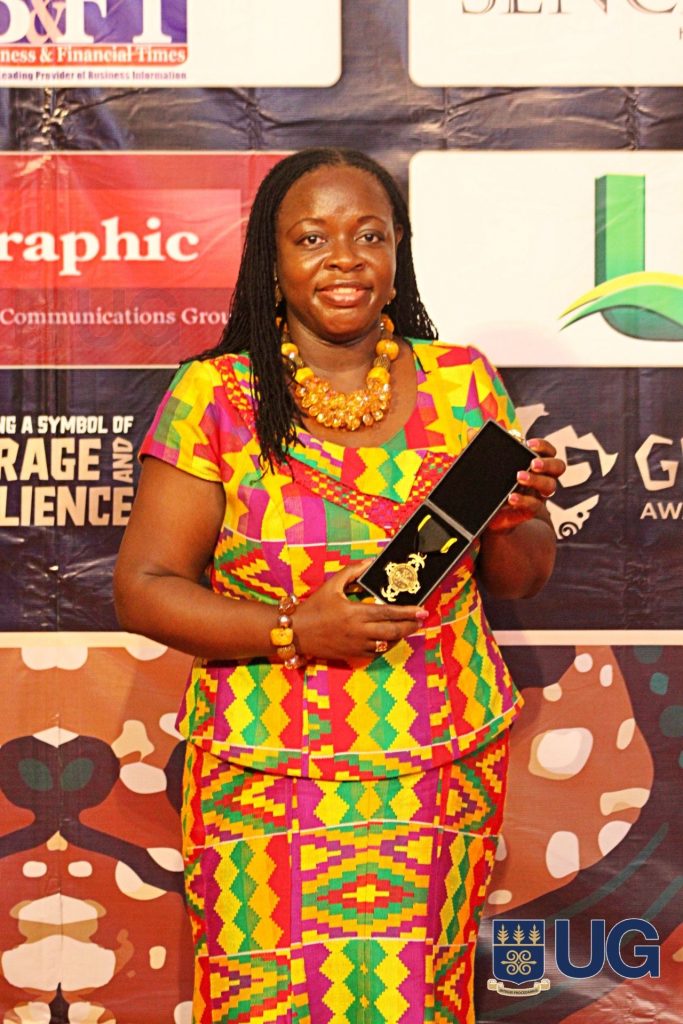 Receiving the award, Professor Amfo reportedly noted with joy her appreciation for the privilege of being associated with Nana Yaa Asantewaa. She dedicated the award to all the courageous and resilient young ladies and girls in Africa and the diaspora with African descent, urging them to be achievers in their generation.
The awards ceremony was attended by Her Excellency Mrs. Rebecca Akufo-Addo, First Lady of the Republic of Ghana; Hon. Frema Osei Opare, Chief of Staff; Ministers of State; Prof. Esi Sutherland-Addy and high-profile dignitaries from Africa and the diaspora.
This year's edition of the awards was also to mark the 100th anniversary of the death of Yaa Asantewaa, the Asante Queen Mother and the last African woman to lead a major war against colonial powers in 1900, where she played the role of the Commander-in-Chief of the powerful Asante Empire. After the war, Yaa Asantewaa was captured and taken to Seychelles in exile, where she lived until her demise in October 21, 1921.